Deep Sea Wonders That Are Worth Diving For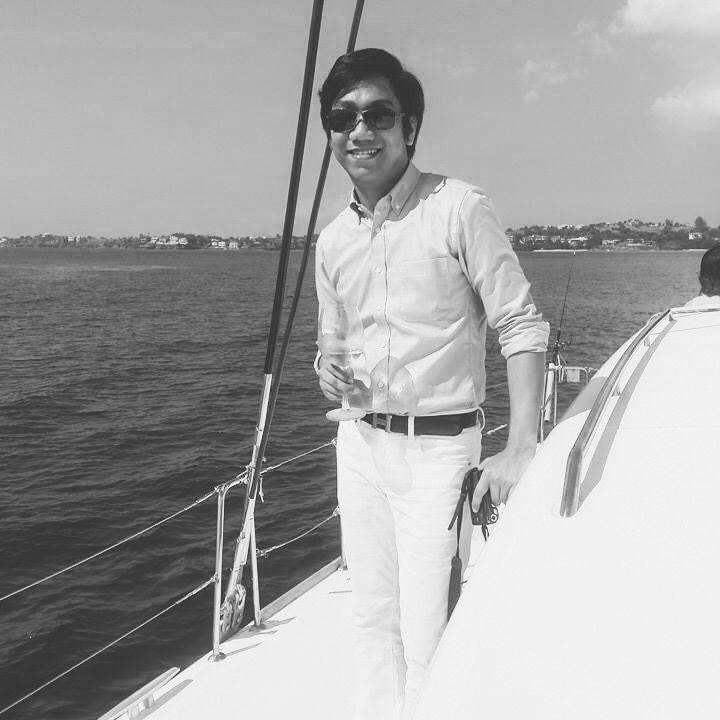 By Franz Sorilla IV
August 22, 2018
Here's a list of UNESCO World Heritage Sites that divers are keen to explore deep down under
1/11 Rock Islands, Southern Lagoon, Palau
Besides its sprawling 100,200 hectares of 445 uninhabited mushroom-like limestone islands of volcanic origin, Rock Islands' beauty is heightened by its complex reef system featuring over 385 coral species and different types of habitat.
What to see: A large diversity of plants, birds, and marine life including dugong and at least 13 shark species.
2/11 Cabo Pulmo (Islands and Protected Areas of the Gulf of California), Mexico
Comprising 244 islands, islets and coastal areas located in the Gulf of California in north-eastern Mexico, the "Islands and Protected Areas of the Gulf of California" has been dubbed a natural laboratory for the invesitigation of speciation. Almost all major oceanographic processes occuring in the planet's oceans are present in the property, giving it extraordinary importance for study.
What to see: 700 species of vascular plants on land, 115 species of reptiles, 154 land bird species, almost 900 species of fish including critically endangered species Black Sea Bass, Totoaba, and Basking Shark. There are also five species of dolphins and eleven species of whales. The coral reef at Cabo Pulmo is one of the most important in the Gulf of California and in the eastern Pacific, harbouring large concentrations of macro-invertebrate life.
3/11 Fernando de Noronha, Brazil
Formed by volcanic peaks of a submerged mountain chain, Fernando de Noronha Marine National Park is a part of the Brazilian Atlantic Islands that UNESCO awarded as a World Heritage Site. It has 21 smaller islands and islets of the archipelago that play a key role in the process of reproduction, dispersal, and colonisation by marine organisms in the entire Tropical South Atlantic.
What to see: Tuna, billfish, cetaceans, sharks, marine turtles
4/11 Jeju Volcanic Island and Lava Tubes, South Korea
Although it takes pride in its lava tube systems, Jeju Island is a diving destination due to its stunning tropical reef system of vibrant colours. At the southern coast of Jeju known as Seogwipo, there are excellent vertical walls covered in highly colourful soft coral peppered with exciting caves and lava tubes.
What to see: Octopus, lionfish, scorpion fish, grouper, jack, butterfly fish, angelfish, boxfish, dolphins
5/11 Tubbataha Reefs Natural Park, Philippines
It is a unique example of an atoll reef with a very high density of marine species; the North Islet serving as a nesting site for birds and marine turtles. The site is an excellent example of a pristine coral reef with a spectacular 100-m perpendicular wall, extensive lagoons and two coral islands.
What to see: Whales, dolphins, sharks, turtles, Napoleon wrasse, over 350 species of coral and almost 500 species of fish
6/11 Galapagos Islands, Ecuador
Situated in the Pacific Ocean some 1,000 km from the South American continent, these 19 islands and the surrounding marine reserve have been called a unique "living museum and showcase of evolution". Located at the confluence of three ocean currents, the Galápagos are a "melting pot" of marine species. Ongoing seismic and volcanic activity reflects the processes that formed the islands.
What to see: The Galapagos Marine Reserve is an underwater wildlife spectacle with abundant life ranging from corals to sharks to penguins to marine mammals. No other site in the world can offer the experience of diving with such a diversity of marine life forms that are so familiar with human beings, that they accompany divers. The diversity of underwater geomorphological forms is an added value to the site producing a unique display, which cannot be found anywhere else in the world.
7/11 Rapa Nui National Park, Easter Island, Chile
Rapa Nui, the indigenous name of Easter Island, bears witness to a unique cultural phenomenon. A society of Polynesian origin that settled there circa 300 AD established a powerful, imaginative and original tradition of monumental sculpture and architecture, free from any external influence. From the 10th to the 16th century this society built shrines and erected enormous stone figures known as moai, which created an unrivalled cultural landscape that continues to fascinate people throughout the world.
What to see: Due to lack of human presence, the undisturbed marine life in Moto Nui is very abundant. There is also a submerged moai statue located 20 metres below the surface at the bottom of the ocean in the bay of Hanga Roa. It was sunk to the bottom of the ocean by Rapa Nui diver Mike Rapu in memory of his grandfather.
8/11 Cocos Island National Park, Costa Rica
Located 550 km off the Pacific coast of Costa Rica, Cocos Island is the only island in the tropical eastern Pacific with a tropical rainforest. Its position as the first point of contact with the northern equatorial counter-current, and the myriad interactions between the island and the surrounding marine ecosystem, make the area an ideal laboratory for the study of biological processes.
What to see: The underwater world of the national park has become famous due to the attraction it holds for divers, who rate it as one of the best places in the world to view large pelagic species such as sharks, rays, tuna and dolphins.
9/11 Great Barrier Reef, Australia
As the world's most extensive coral reef ecosystem, the Great Barrier Reef is a globally outstanding and significant entity. It has a spectacular maritime scenery that can be even seen from outer space. Unfortunately since 2016, it is on the brink of extinction as almost half of it has experienced mass coral bleaching due to rising ocean temperatures and intense heatwaves from the sun.
What to see: This diversity of species and habitats, and their interconnectivity, make the Great Barrier Reef one of the richest and most complex natural ecosystems on earth. There are over 1,500 species of fish, about 400 species of coral, 4,000 species of mollusk, and some 240 species of birds, plus a great diversity of sponges, anemones, marine worms, crustaceans, and other species.
10/11 Aldabra Atoll, Seychelles
Aldabra Atoll consists of four main islands of coral limestone separated by narrow passes and enclosing a large shallow lagoon, providing a spectacle of natural phenomena. It is comprised of four large coral islands which enclose a shallow lagoon; the group of islands is itself surrounded by a coral reef.
What to see: Due to difficulties of access and the atoll's isolation, Aldabra has been protected from human influence and thus retains some 152,000 giant tortoises, the world's largest population of this reptile.
11/11 Belize Barrier Reef Reserve System, Belize
The coastal area of Belize is an outstanding natural system consisting of the largest barrier reef in the northern hemisphere, offshore atolls, several hundred sand cays, mangrove forests, coastal lagoons and estuaries. As the largest reef complex in the Atlantic-Caribbean region it represents the second largest reef system in the world.
What to see: The system's seven sites illustrate the evolutionary history of reef development and are a significant habitat for threatened species, including marine turtles, manatees and the American marine crocodile.