Duravit's Viu And XViu Ranges: Must-Haves For A Futuristic Bathroom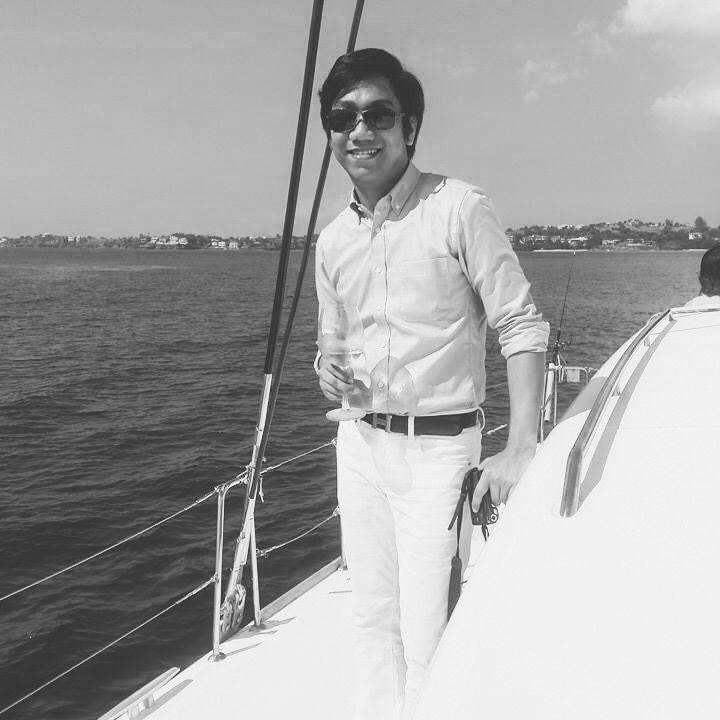 By Franz Sorilla IV
November 09, 2020
In Partnership With
Exuding forward-looking design with its post-industrial elegance, these new ranges of ceramics and furniture from Duravit are every family's dream for a state-of-the-art bathroom
Futuristic bathrooms are not just about the look, but most importantly, it's all about the feel. Though aesthetics usually comes top in mind for interior designers, homeowners should also be keen on the functionalities of each element incorporated as well as its performance when it comes to meeting hygiene standards.
Fortunately, Duravit excels in both form and function. Besides its wide range of bathroom furniture with advanced technological features, it also has a number of ranges that hail forward-looking design and made of high-quality materials.
Now made available locally in the Philippines, Duravit's Viu ceramics range, XViu furniture range, and the matching bathtubs present a complete bathroom range that has emerged from the interaction of soft, organic forms with precise geometry and details finished to perfection. All produced in collaboration with Sieger Design, these ranges combine the finest ceramics, glass, and metal with matte lacquers or high-quality woods.
Viu has distinctive recurrent design elements and special details. Based on the renowned brand's patented C-bonded solution, the washing area's exterior is a strict rectangle with gentle, organic curves in its interior, hence providing a spacious inner basin and generous shelf. This impressive technology makes washbasins wear-resistant and easy to clean. With its texture reminiscent of the softness of water, prominent contour of supporting metal console in elegant champagne matte or avant-garde black matte, to the acrylic panelling on the underside that conceals the fixing structure, the Viu washbasins are truly one of its kind.
The Viu washbasins are available in five sizes as well as a handrinse basin. Alternatively, one may opt to choose a furniture washbasin, or a built-in washbasin, or perhaps an above-counter washbasin and matching vanity unit with a pull-out compartment or two drawers, available as well in champagne matte and black matte.
Contrastingly, XViu furniture range gives owners a chance to make several combinations among the variety of materials. A range of high-quality real-wood, lacquer, and décor finishes create a wealth of style collections from "silver" to "dark".
For tall and semi-tall cabinets, owners may choose from the door variants in semi-transparent smoked glass. Technically optimised but visually subtle, smooth hinge straps are deployed for opening and closing the doors.
Moreover, mirrors and mirror cabinets have fully-mirrored sides. For those who prefer the ease of use, one may choose from the models fitted with a sensor switch and dimmable lighting. There is a variant that has icon control on the mirror surface—a Duravit breakthrough—that features the ambient light mode and coloured light switching function.
Read also: Tatler Home Tips: Why Building A Smart Bathroom Is The Improvement You Need In Your Home
Another highlight of the XViu series is the free-standing bathtub that serves as an eye-catching centrepiece for the bathroom. Again, the prominent metal frame of the range with the familiar V-shaped profile is seen here and comes in either champagne matte or black matte, contrasting the high-gloss white acrylic of the tub. When viewed from above, it presents itself in a precise rectangle with an ergonomic and organic free form interior.
Meanwhile, the interplay of the basic geometric shape and optimised gentle inner shape are key features of the toilet in the range. Metal push buttons positioned on the sides allow the removal of the seat cover, making cleaning easier. Homeowners may have a toilet with improved Rimless technology that ensures outstanding flushing performance. SensoWash® Slim is another option for the toilet. The combination with the Duravit A2 electronic actuator plate and matching wall-mounted element provides operating comfort of the highest standard.
Read also: Bathroom Essentials From Duravit: Redefining Standards Of Hygiene And Water Efficiency
Indeed, Duravit continues to set the bar high in meeting the needs of every home's bathrooms with its all-new Viu and XViu ranges. By excelling in comfort-enhancing technology and providing items with consistently premium quality, the leading international manufacturer of designer bathrooms is a perfect choice when building your bathrooms of the future.
---
In the Philippines, Duravit products are available at the following showrooms:
Kuysen Enterprises Main Showroom, 236 E. Rodriguez Senior Avenue, near corner D. Tuazon, Barangay. Don Manuel, Galas, Quezon City, +632 8740 7509
Kuysen Design + Experience Center, 2 Jupiter Street, corner Zodiac Street, Bel-Air Village, Makati City, +632 8861 9646
Kuysen at CW Home Depot, Ortigas, Julia Vargas, Pasig City, +632 8638 5586
Kuysen at MC Home Builders Depot, Bonifacio Global City, Taguig City, +632 8815 6057
Architectural & Interior Source (AIS) Cebu, Unit D12, Axis Entertainment Center, Vibo Place, N. Escario St. Brgy. Capitol, Cebu City, +6332 520 2308 or +6332 383 3378
For more information, please contact Duravit Asia Limited (Philippine Representative Office), Level 29 Joy Nostalg Center, 17 ADB Avenue, Ortigas Center, Pasig City, +632 8689 7179