An Examination Of The Filipino Conscience Through Goyo: Ang Batang Heneral
In a voice different from that of its fiery predecessor, the introspective Goyo: Ang Batang Heneral fleshes out our heroes and revolutionises the way we perceive historical biopics. EA Rocha, Jerrold Tarog, Paulo Avelino, and Mon Confiado share their thoughts on its relevance
There are several known accounts on how General Gregorio "Goyo" Del Pilar met his end in December of 1899. Coronel Vicente Enriquez (Del Pilar's aide-de-camp and one of eight survivors of the Battle of Tirad Pass, portrayed by Carlo Aquino), said that the general was observing the enemy movements from a higher trench when he was shot, the bullet hitting just below his mouth. Lieutenant Telesforo Carrasco's (a Spaniard in Aguinaldo's army, portrayed by Matt Evans) account, referenced from his diary, is nearly identical. The dramatised iteration of Del Pilar dying on horseback while riding up Tirad Pass was published in American newspapers and some of today's textbooks—which is perhaps the version of the story that many of us are familiar with. It is Enriquez's and Carrasco's version of events that feature in the historical biopic Goyo: Ang Batang Heneral. And for some of the film's detractors, this, among other things was a sore spot: this was not the Del Pilar that they knew.
Three years have passed since Artikulo Uno Productions brought the rousing, bombastic Heneral Luna to the silver screen. Written in the 1990s by producer EA Rocha (who plays General Elwell Stephen Otis) and Henry Francia, the project was shelved until director Jerrold Tarog took an interest in directing the film and producer Fernando Ortigas came into the picture with the necessary funding. A true game-changer, it ignited a spark in its audience, successfully redefining how the Filipino of today perceives historical films. "I've grown used to setting myself for disappointment," says director Jerrold Tarog. "When Heneral Luna opened to pretty much empty theatres on the first week, I was all, 'okay, fine.' But just as it was going to be pulled out of cinemas, everyone started talking about it and calling their local cinemas to keep screening it. That's what ultimately surprised me." Made with a budget of 80 million pesos, the film went on to make over 240 million pesos at the box office.
Remember Who You Are
Earnest yet grounded in its storytelling, Goyo: Ang Batang Heneral does away with what we think we know about the boy general, whose last stand at Tirad Pass is often glorified in school-issued textbooks. The film paints a quieter picture, with the character himself a contrast to the volatile force of nature that was General Antonio Luna. This time, we find ourselves in the shoes of a young man struggling to deal with the demands of warfare as well as his own internal conflicts. Paulo Avelino, who plays the titular hero, had his own expectations of the character subverted. "I was expecting Goyo to be louder, prouder," he says, referencing the boy general's known fondness for pomp and pageantry. "But Jerrold's script offers a different point of view. And when I would act out a scene and come out too over-the-top, he advised me to tone down and simplify."
And it is this nuanced portrayal that endears the audience to the film's Del Pilar, and one of the elements that gives it heart. Suddenly, the hero of Tirad Pass becomes a familiar figure: that popular boy from school, well-dressed and charming, his locker filled to the brim with love notes and hate mail from admirers. The boy general's humanity is given its due, evident in his relationships (which are wonderfully fleshed out onscreen), his shortcomings, and how he is haunted by past traumas.
But the pinnacle—literally and figuratively speaking—of his hero's journey is when he runs up Tirad Pass after reading the contents of Remedios Nable Jose's (Gwen Zamora) final letter. "It reminded him of who he was," shares Avelino. "Del Pilar was downtrodden because he had made so many mistakes, disappointing Aguinaldo and the rest of his men. The letter made him remember that he was a soldier and that he had to do his duty." Rocha adds, "It was a beautifully filmed epiphany—you see him transform into a hero running up to meet his destiny."
Luna or Me?
Though the actor Mon Confiado has never been issued a directive to portray Emilio Aguinaldo as a villain, the first president was quick to earn the ire of audience members for his role in the assassination of Luna. Serving as a crucial function of the narrative in both the first and second films in Tarog's trilogy (and he will be at the forefront of the Quezon biopic) the complexities of Aguinaldo's character are always worth discussing. In Goyo, the former general—seemingly less confident as a president governing his republic rather than a soldier leading his troops into battle—is an ambitious man struggling to outsmart the wheel and deal of the Americans, but, in Rocha's words, "one that was often fooled because he was listening to the wrong people."
Having played Aguinaldo for two films, Confiado has developed a better understanding of the man and his self-preserving motives. "Though he did not earn anyone's sympathies in Heneral Luna, that has changed in Goyo," says the actor. "As the one portraying him, his struggles speak to me. While we were filming the Malacañang Palace dialogue between Aguinaldo and Quezon (Benjamin Alves), I was personally feeling the frustration that day—so much so that I was actually crying in a deleted scene."
Aguinaldo died at the age of 94—one more year, and he would have lived to see the dictator Ferdinand Marcos elected. Rocha, who had the opportunity to meet Aguinaldo, sees his longevity as his curse. "The Americans besmirched his reputation. And when he ran for president against Quezon, he lost by a landslide."
A Lasting Impact
It is in our culture to celebrate victories, but it is also part of it to want to cover up flaws and failures, especially when it comes to our heroes. It's a touchy subject, and one of a few points those not keen on Goyo often bring up. But by way of these films, Tarog is easing us away from pure hero worship, emphasising the need not just to display heroics, but to show where we have failed. "Mistakes matter because we tend to repeat them," he adds.
"Many of the heroes we look up to are soldiers—the people who are supposed to be protecting you," shares Avelino. "But would you want to see the soldier protecting you killing those he is assigned to protect you from in cold blood? And in such a scenario where an enemy is caught and is pleading not to be killed, who would you sympathise with: the soldier or the one begging for mercy?"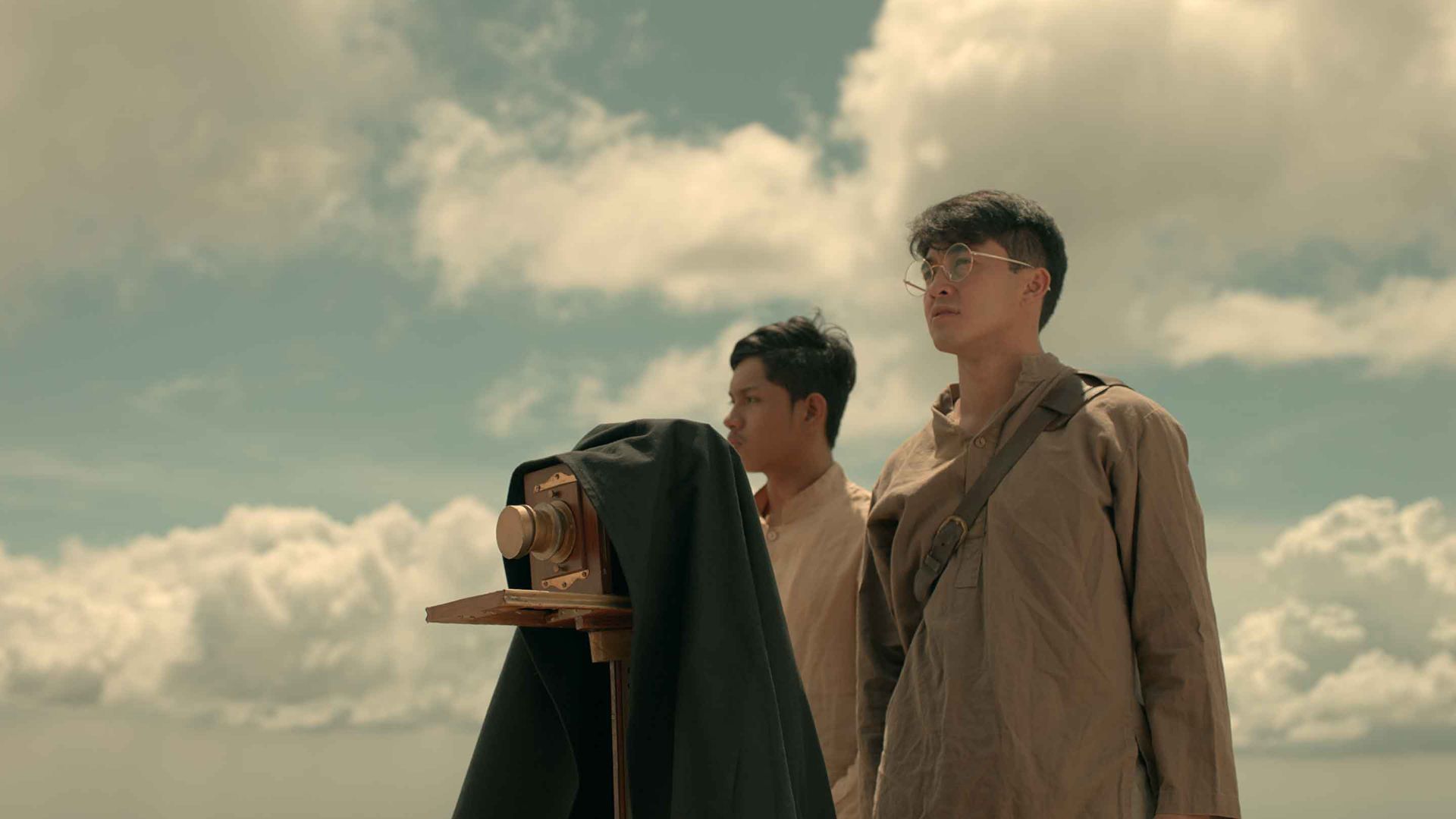 Heneral Luna and Goyo have opened so many doors, not only elevating the status of Philippine filmmaking, but also re-igniting an interest in our country's history and instilling a renewed sense of patriotism in society—particularly the youth, who, like Joven Hernando (Aaron Villaflor), are in search of something to hold on to in these trying times. The timeliness of the films' releases is unintentional, but the relatability and relevance propel the discussions forward. "We are now in the same quagmire; the events that feature in the film mirror what is happening in present-day society," Rocha emphasises.
The films have also reached pop culture phenomenon status, as fans have banded together to form social network site-based communities. Artworks, comics, and memes are making the rounds on Tumblr and Facebook. Philippine historical figures now have parody accounts on Twitter—where the cast and crew regularly interact with their fans—and the witticisms can be as relevant as they are funny. "There are so many accounts popping up, and there are days when I find myself replying to a film prop, of all things," the amused director says.
And this devoted, unprecedented following is eagerly awaiting the final instalment in what Tarog fondly refers to as our own version of the Marvel cinematic universe. He shares, "I fashioned the flow of the trilogy the way the sonata is structured: a lively first act, a sedate second act, and an even more dynamic final act." Though work has not yet formally begun on Quezon's story—which is more political drama than action-packed war film—it may be just as exciting (and even more, in a way) as its predecessors. Perhaps, by then, we will be more comfortable seeing our heroes as ordinary men and women rather than stone monuments unmarred by imperfection but lost to the test of time.
All photos and film stills courtesy of TBA Studios