Exciting Summer Activities To Try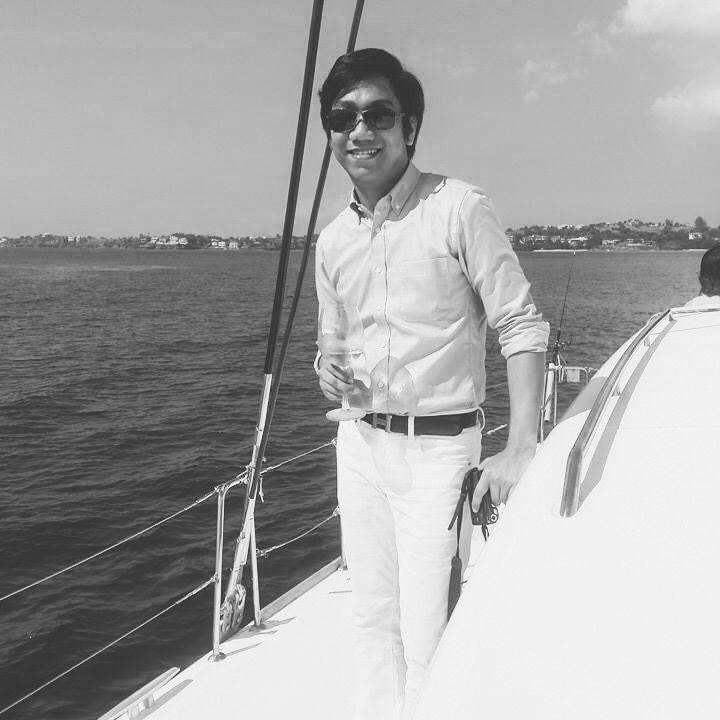 By Franz Sorilla IV
May 23, 2018
Summer is about to end and the country's beaches and islands have already been swarmed by tourists. Nevertheless, the Philippines has a lot more destinations in store besides its beautiful beaches. Here's a list of some places to go to, the sights to see, and activities to try to make your summer vacation one for the books.
Skydiving
Bantayan Island is a little corner of paradise with its sprawling fine white sand beach and crystal clear waters. But besides being a prime beach destination in the country, the island is also known for its skydiving activity. Skydive Cebu Adventures is the only United States Parachute Association member dropzone in the country. Experience tandem skydiving atop the gorgeous island of Bantayan and become a licensed skydiver yourself with their certified/professional instructors.
Aerial Walk
Perfect for a quick getaway outside Manila with family and friends, Tagaytay Highlands is a network of exclusive, themed residential communities with golf courses, restaurants, and a stunning view of Taal Lake. In here, you may try a variety of leisure activities like bowling, billiards, and volleyball. But what you must try here is their aerial walk and wall-climbing facilities. Aerial walk is definitely safe for both kids and adults and takes about 35 minutes for the whole circuit. It's fun, exhilarating, and a perfect teambuilding activity for you and your peers.
Spelunking
Some of the most spectacular sceneries in the Philippines lie deep underground. Almost every island has its cave systems with rivers and waterfalls, narrow passages, and vaulted chambers filled with a surreal array of limestone and crystal formations. Try spelunking in the Calbiga Caves (officially named the Langun-Gobingob Caves) in Samar, the largest cave system in all of the Philippines and the second largest in Asia. Or for a more relaxed caving experience, hop on a banca and course through the Puerto Princesa Underground River, which is a 15-mile-long river with huge passages and colossal chambers. The latter has been named a UNESCO World Heritage Site in 1999 and recognised as one of the New 7 Wonders of Nature.
Mountain Biking
The fat-tyred bike is a great way to explore remote areas where few vehicles go. There are endless routes available, on roads and on trails, from easy day rides to grueling week-long mountain adventures. Try conquering the epic cycling routes in Cordillera, Bataan, and Palawan—its challenging uphills, heartstopping descents and stunning views will make you fall in love more with our country's undisputed beauty.
Sea Kayaking
The islands offer thousands of kilometers of superb paddling on crystal clear water. The kayak, silent and unobtrusive, is the perfect way to explore delicate ecosystems like Caramoan in Camarines Sur or Moalboal in Cebu without disturbing wildlife or the peace of nature.
Trekking
The best treasures in the Philippines are reserved for those who go beyond the end of the road. It is only by trekking that you can reach places where crystal rivers plunge over dizzying falls and tattooed tribesmen live as they have for centuries. You will also see cliffs that tower above crashing surfs, virgin forests, clear rivers, mossy jungles, and cool mountain ridges. Conquer the heights of mountains Apo, Halcon, and Pulag, camp for a night, and enjoy the stars above.
Rock Climbing
Definitely not for the faint-hearted, rock climbing is generally a new sport in the country and there is only a number of cliffs open for the activity. Besides the towering limestone cliffs in Wawa (Rizal), Dingle (Iloilo), and Atimonan (Quezon), a lot of climbers head on to Cantabaco in Iloilo. Considered to be the "rock climber's Mecca", this town in Toledo, Cebu is a quaint countryside where you can find white, unspoilt limestone cliffs.
There are a lot more must-see destinations in the country perfect for various sports and recreational activities. Here's a quick rundown of tourist spots you may visit and what we activities to experience there before summer ends.
Wakeboarding in Naga, Camarines Sur
Whale-watching in Donsol, Sorsogon
Snorkeling in El Nido, Palawan
Scuba diving in Tubbataha Reefs Natural Park
Words tourism.gov.ph
Words Franz Sorilla IV