Exploring Barcelona with Jess Wilson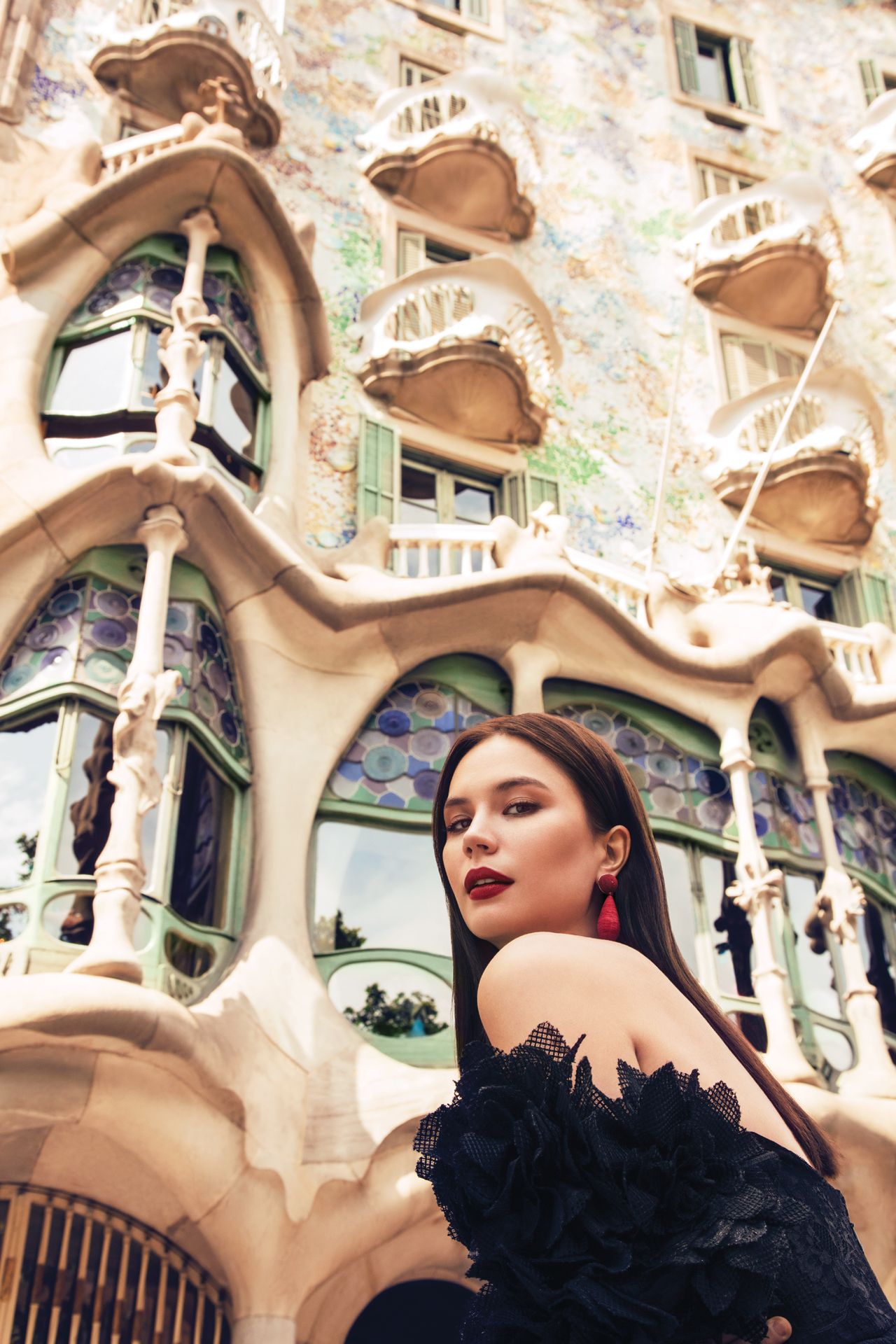 By MJ Jose
July 12, 2018
It is a cosmopolitan city where the Old World meets the New; a vibrant hub of culture and history. For its first Travel Issue, Philippine Tatler presents a visual journey of the beautiful Catalan capital and explores its scenic ins and outs with model and muse Jessica Wilson
Jessica Wilson—or Jess, as she prefers to be called—is a stunning, confident beauty with an indomitable spirit and a quiet yet palpable passion for life. Born in England and raised in the Philippines, this "It Girl" is the daughter of Robert and Aurora Wilson (née Diaz), and the sister of Samuel and Georgina. She moved to Australia, where she studied history and economics at the University of Sydney, and later, to Holland for her master's degree. In 2012, she spent some time in London to intern for Temperley and Harvey Nichols. Home for now is Manila, where she divides her time between work (she fronts campaigns for fashion label UNAROSA and eyewear brand Sunnies Studios) and relaxing days off with family, friends, and investment banker boyfriend Moritz Gastl. At a young age, she has seen and experienced much, making her a true citizen of the world.
"I see travel as the best form of release from my hectic schedule," shares Jess. "It's a great respite from routine, and I am at my happiest when I'm seeing something new. And because I'm stepping out to relax and decompress, I don't set a schedule." Her beau does most of the pre-travel research and planning—that may or may not be adhered to, she adds.
Travel is also what allowed her to connect with Moritz, whom she met for the first time in Maastricht, Netherlands when she was there for a student exchange programme. After a lengthy period of back-and-forth travels—she would fly out to visit him, and vice-versa—they decided it would be fun to meet up in different countries and see the world together. "It was amazing to get to experience so many new things as a couple," she says. "When we were living in Europe, we explored places like Rome, Paris, Prague, and more. Now that we are both here in the Philippines, we've been focusing on local and Asian destinations."
Though she is perfectly capable of doing so, Jess prefers not to travel alone. A people person, she enjoys having a companion around to talk to and share experiences with. She also considers herself the blend-in-with-the-locals type rather than the touristy sort of traveller. "I prefer exploring on my own time," she says. "I feel like I get a better vibe of where I am that way because I get to talk to locals and learn about the place from their point of view." She is a prudent spender, taking care not to go beyond her limits but willing to make a good splurge occasionally. When she does not have the luxury of time—some of her trips fall well within the span of a weekend—she makes it a point to wake up early and take in as much of the place as she can.
Her current favourite destinations are Sydney, Palawan, Tuscany, Granada, Seville, and Marbella. A fondness for the lifestyle and culture aside, it is the pleasant memories she has of each place that keep her eager for a return trip. Sydney, for example, was home for three years; Coron in Palawan remains a staple in the travel plans she makes with close friends; and the trip to the south of Spain marked an enjoyable time shared with her siblings and brother-in-law, Arthur Burnand. She has also fallen in love with the beauty of Barcelona, which she visited for the first time for this cover story. "It was a whirlwind of activities—location scouting, pulling out the clothes, shooting—but I saw so many key spots and got a good feel of the city," Jess shares. "I was so amazed by how stunning everything was; I kept asking myself, 'How can one place have so many beautiful things?' I would love to come back and explore it further."
Her travel bucket list goes beyond what is picturesque; she dreams of seeing countries such as North Korea and Cuba. "The barriers are slowly lifting in certain places that we once felt like we could not reach, so I want to visit these closed societies before they become easy to access and the culture changes too much," she adds. South America and Africa, continents she has yet to set foot in, are part of future plans.
Miss Wilson's advice for a fun, fuss-free excursion? "Wear a reliable pair of shoes and find a good travel partner or group. I like to keep my group small—if not just Moritz and myself, then four to six people at most—and populated with people I've found a rhythm with because we are on the same wavelength. Also, as public figures with an active social media platform, we must be respectful of what we say and post when travelling, because what may have been intended as something harmless can be construed as otherwise."
Photography: Honey Gueco | Art Direction: Anton San Diego | Styling: Monique Madsen
This story was first published in the July 2018 issue of Philippine Tatler, available in all leading newsstands and bookstores, and downloadable via Magzter, Zinio, and Pressreader.