9 Filipino Movies That Showcase The Beauty of The Philippines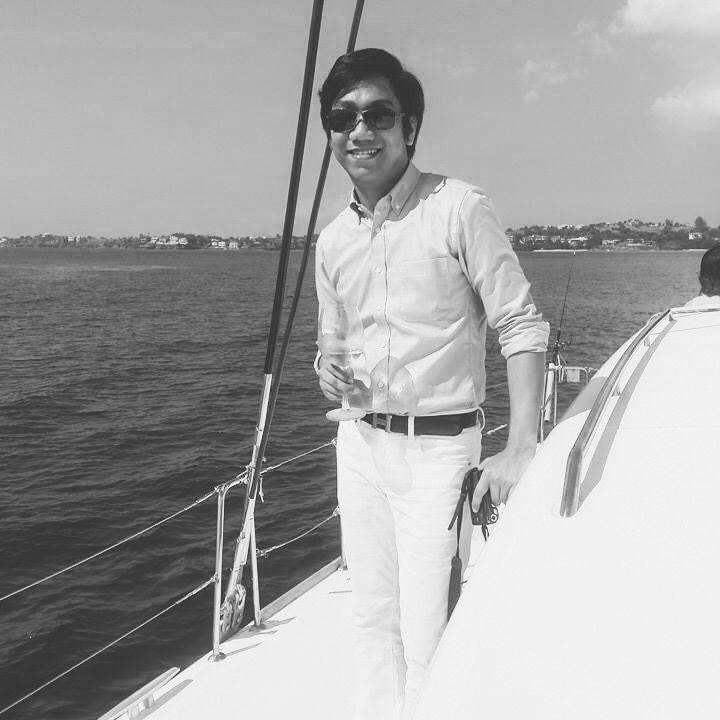 By Franz Sorilla IV
May 07, 2021
Cabin fever? We list some local films to help you scratch that travel itch.
Last time, we gave you a list of Filipino indie films that were travel-oriented in their screenplays and/or promote local towns with rich heritage and culture. As we continue our community quarantine, we rounded up some other films that may or may not be about travelling but were shot in visually striking locations around the country.
1/9 Kalayaan
Adolfo Alix Jr's quiet and mystical 2012 film Kalayaan stars Thai teen idol Ananda Everingham (Shutter), who plays a Filipino soldier who couldn't speak and was stationed at the Kalayaan Group of Islands at the West Philippine Sea.
2/9 Trip: Lakbay2Love
Basically a roadtrip film but with bikes, this 2016 film by Ellen Ongkeko-Marfil showcases some of Luzon's breathtaking nature reserves. Besides its rom-com aspects, the film also tackles self-journey and the horrifying effects of global warming and forest degradation.
3/9 Unforgettable
Popstar Princess Sarah Geronimo portrays a person with a form of autism in this heartwarming family drama by Jun Robles Lana and Perci Intalan. This 2019 film follows Jasmine's journey back to her grandmother from Manila to the northern part of the country. Visually striking sceneries, a poignant screenplay, plus a cute and adorable dog who could be awarded Best Actor in his own right, Unforgettable is a must-watch film.
Available in Netflix
4/9 Patay Na Si Hesus
Patay Na Si Hesus is an award-winning road trip film directed by Victor Villanueva that touches on themes of grief, gender sensitivity, family, and socio-economic issues. It may sound too heavy but this 2017 Cebuano dark comedy film is hilariously entertaining with some poignant touches.
Available in Netflix
5/9 Crazy Beautiful You
This 2015 teen romantic drama film stars the phenomenal love team of Kathlyn Bernardo and Daniel Padilla with the so-called "beautiful disaster", the Mt Pinatubo crater lake in Pampanga, as its setting. This box-office hit film was directed by Mae Czarina Cruz-Alviar.
Available in Netflix
6/9 Kiko Boksingero
Set in Baguio City, the "Summer Capital of the Philippines", this 2017 film by Thop Nazareno stars child actor Noel Comia Jr in the titular role. Kiko is an 11-year-old boy who is struggling with grief after the recent passing of his mother and tries to rekindle his relationship with his estranged father. Comia won Best Actor at the 2017 Cinemalaya Independent Film Festival for his dramatic performance in this film.
7/9 Hele Sa Hiwagang Hapis
Another film that showcases the beauty of the Philippines is Lav Diaz's 2016 masterpiece Hele Sa Hiwagang Hapis, although the Philippines in this film is set in the 1890s. This black-and-white film spans eight hours, a striking signature of the master auteur, and tackles issues about patriotism and the birth of the nation with historical and fictional elements infused together. Hele won the Alfred Bauer Prize at the 66th Berlin International Film Festival.
8/9 Oro Plata Mata
One of the most important Filipino films from the '80s is Peque Gallaga's Oro Plata Mata. Set in Negros, the film shows a glimpse of the onset of World War II and the gruesome attacks of Filipino guerilla forces against the hacienderos. A true masterpiece, the film showcases some of the best dramatic actors of its time and the grandeur of the Commonwealth period life at Southern plantations.
Available in iWant TFC
9/9 Hihintayin Kita Sa Langit
Another restored classic is the 1991 Filipino adaptation of Emily Brontë's Wuthering Heights. Hihintayin Kita Sa Langit was shot in Batanes, showcasing its sprawling hillside views and seascapes. It stars Richard Gomez and Dawn Zulueta and is directed by Carlos Siguion-Reyna.
Available in iWant TFC