What To Watch: Filipino Stage Plays And Musicals That Are Available On Youtube This June 2020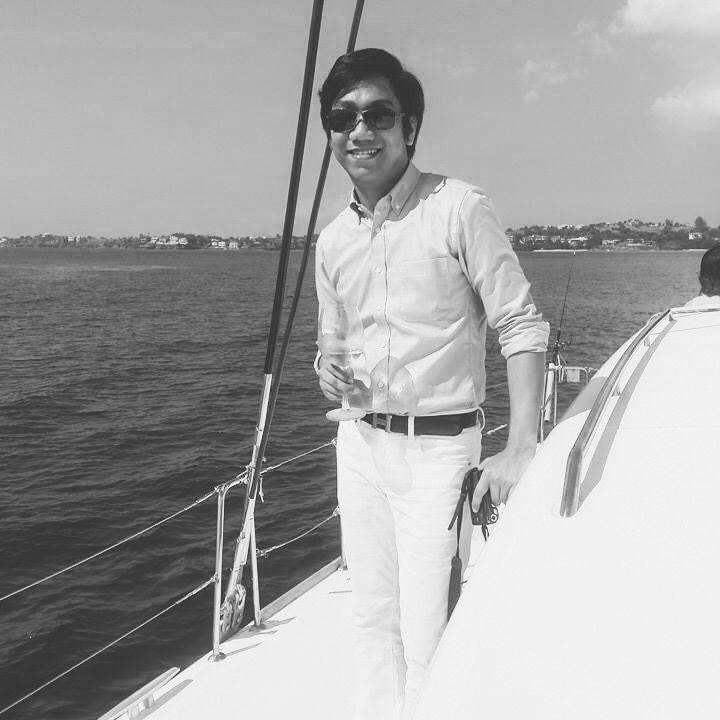 By Franz Sorilla IV
June 23, 2020
You list of stage plays and musicals to watch is far from finished! Check out these spectacular performances on Youtube before their streaming days end. Don't forget to send your donations to these theatre companies to help them assist displaced theatre workers.
ZSAZSA ZATURNNAH ZEH MUZIKAL
Chris Millado brings Carlo Vergara's acclaimed graphic novel series Ang Kagila-gilalas na Pakikipagsapalaran ni Zsazsa Zaturnnah to the stage, with an award-winning musical extravaganza. It follows the misadventures of Ada, a gay beauty salon proprietor who transforms into the voluptuous female superhero ZsaZsa Zaturnnah. She saves her town from marauding zombies, power-tripping fashion forward aliens and a giant dancing frog⁠. It is an incredible mix of comedy and drama that has paved the way for a more courageous and heartfelt representation of the LGBTQIA+ community in 21st century.
Streaming online is the archival recording of the 11 March 2011 show in Tanghalang Aurelio Tolentino at the Cultural Centre of the Philippines. Watch it on Youtube here.
ADARNA
Adapted by Vladimir Gonzales for Dulaang UP's 38th Season, Adarna is a retelling of the well-known Filipino corrido about magic, love, family, and responsibility. Directed by José Estrella, Adarna is the coming-of-age story of Don Juan told through his adventures and heroic deeds. Throughout the play, he tries to prove his love for an enchanted princess and fulfil his destiny as the successor to his father's kingly throne. Watch it on Youtube here.
FRIEDRICH VON SCHILLER'S MARIA STUART
Revisit the 2009 adaptation production of Maria Stuart, directed by Tony Mabesa, in Dulaang UP's Youtube channel. A tragic story of greed and power, Friedrich Von Schiller's Tony Award-winning play shows two iconic queens in history and how their power struggle has become one of the most thrilling displays of passion and politics. The play takes place during the last three days of Mary, Queen of Scots before her execution. Reflecting the intense rivalry between Catholics and Protestants in Great Britain at the time, as well as the two lead characters' religious differences and struggle for sovereignty, Maria Stuart reopens wounds of the past and reexamines the Queen of Scots' motivations. Watch it on Youtube here.
OBRA NI JUAN
Excerpts of the award-winning musical Obra ni Juan, by the acclaimed touring theatre company Philippine Stagers Foundation, can now be watched on Youtube. Written and directed by Vincent Tañada and music by Pipo Cifra, Obra ni Juan puts the spotlight on the controversial and tragic life of the world-renowned Filipino artist and political activist Juan Luna. See how Luna's famous paintings such as the Spoliarium, The Parisian Life, and The Death of Cleopatra move, sing, and dance on stage in an attempt to magnify the inner struggles of the great Filipino artist.
KALANTIAW
Based on real-life events, Tanghalang Ateneo's adaptation of Rene O. Villanueva's Ang Kagila-gilalas na Kasinungalingan Tungkol sa Isang Kayumangging Bayan tells the story of how historian Jose E. Marco fabricated the hoax, Code of Kalantiaw. The play forces us to take a closer look at our selves as Filipinos and to be critical of our history and sense of nationalism. Kalantiaw may be watched here.
DOLOROSA
Recently performed by Tanghalang Ateneo in 2019, Peter Zaragoza Mayshle's three-act full-length version of his Virgin Lab Fest 2018 staged readings entry was included in the theatre company's "Écriture Féminine | Sulat-Babae: The Women's Season". In the story, a one-of-a-kind wooden statue of the Mater Dolorosa, which is a family's prized heirloom, is put together and made whole by three siblings. They do this every year for the Holy Week procession in Paete, Laguna. On this Maundy Thursday, they await the visit of their mother Pilar, who mysteriously abandoned them 15 years ago. When she arrives, they will confront the ghosts of their past and one shattering truth about their beloved Dolorosa statue. Dolorosa features veteran actors Bibeth Orteza as Pilar and Ron Capinding as Mariano. Watch it on Youtube here.
DON QUIXOTE (THE FINAL PERFORMANCE BY LISA MACUJA ELIZALDE)
After premiering the final Swan Lake performance of Lisa Macuja Elizalde earlier this month, Ballet Manila now shines the spotlight on the prima ballerina's final performance of Kitri in the 2012 show of Don Quixote at the Aliw Theatre. Featuring exceptional dancers of Ballet Manila, the timeless music of Ludwig Minkus and iconic choreography by Alexander Gorsky, the show was also made possible by the Manila Symphony Orchestra and Mikhail Martinyuk, former principal dancer of Moscow's Kremlin Ballet. Watch it on Youtube here.
Archival Plays from PETA
Moreover, there are also archival footages of Philippine Educational Theatre Association's (PETA) stage plays that you may watch online besides the company's regular online series of creative sessions. Watch and enjoy these performances on PETA's playlist here.
Lastly, if you have been watching six of Tanghalang Pilipino's productions on iWant, which are available until 12 July only, don't miss the after-show conversations with each of its respective directors and playwrights on Youtube. See how the creative process behind these award-winning productions happened and the relevance of each into our sensibilities as a Filipino.
Read more: Acclaimed Tanghalang Pilipino Productions Streaming On iWant