Investing 2021: Financial Foresight And Investment Tips From Industry Experts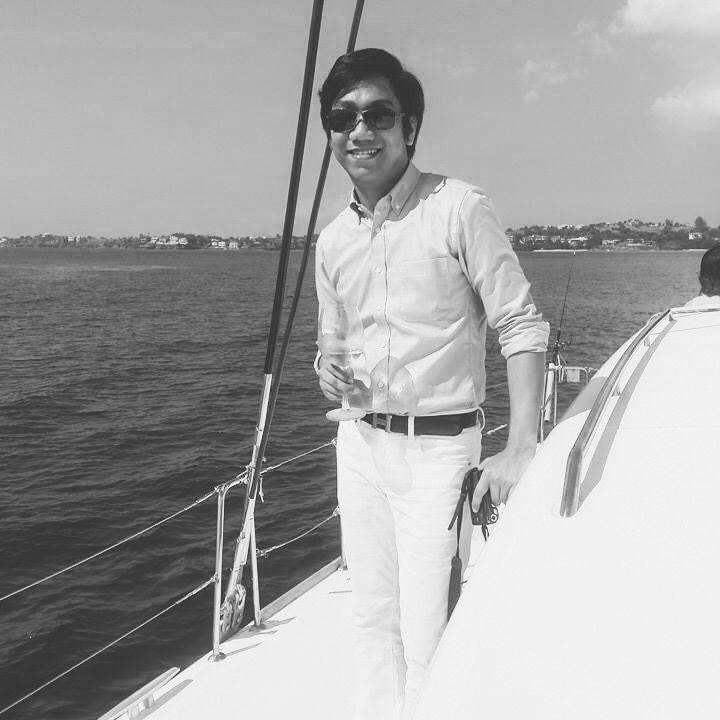 By Franz Sorilla IV
December 22, 2020
After the country was hit by recession in Q2 of 2020, financial experts are weathering the storm and chiming in their foresights for a hopeful new year
With the fate of the Philippine economy still dependent on the Covid-19 pandemic situation, the confidence of investors and businesspeople continues to vacillate. As earlier predicted, the economy plunged into a recession last April to June, with 16.5 per cent drop in GDP. Still, some industry experts are positive, seeing silver linings in several sectors that have experienced a growth spurt largely because of the changes in consumer lifestyle.
As we brace ourselves for another year, the big question remains: is it still safe to invest in 2021? Which sectors can we rest our confidence in?
See also: Tatler Heroes: Individuals Around Asia Leading The Fight Against Covid-19
Businessman David O Chua, president of Cathay Pacific Steel Corporation and vice chairman of the University of the East, expects a flat growth rate for 2021 as the economy, he believes, will still be recuperating from the months-long lockdown. But he observed some sectors that continued to do brisk business during this crisis. They include the digital sectors (internet and online service providers, fintech firms, last-mile delivery providers), logistics and warehouse companies and telecommunication firms.
See also: Introducing Asia's Most Influential: The Impact List 2020
Rick Santos, CEO of Santos Knight Frank, is optimistic that with the continuous partnership of the private sector and the government, the economy would be revitalised. Though badly hit, the tourism, leisure and hospitality industries are seeing an increase in volumes of deals, according to Santos.
See also: New Normal, New Protocols: A Deep Dive Into Metro Manila's Evolving Dining Scene
On sectors projected to rise in 2021, Santos agrees with Chua that the growth of e-commerce is evident and even influences the development of other businesses. He sees a major opportunity in the acquisition of distressed assets brought about by the crisis. Another major player next year, he adds, is the Real Estate Investment Trust companies. Businesses are looking for new sources of capital and REITs pose huge opportunities to democratise real estate and enable more ordinary investors to participate.
See also: The State Of The Philippine Art Scene During The Covid-19 Pandemic
Sanjiv Vohra, president and CEO of Security Bank, agrees that the recovery of several sectors hit by the crisis would be gradual. But like Chua, he also sees sectors that show resiliency such as agriculture, utilities and telecommunications. "We have learnt to live with the virus, which allows authorities to continue opening up economic sectors and enhance mobility. The recovery of industries does not solely rely on the availability of a cure or a vaccine," he says. "We should, however, watch out for the second wave of the virus that could result in a reimposition of lockdowns, curtailing economic recovery efforts."
See also: Singapore Airlines, Thai Airways, And Cathay Pacific: How Airlines Are Getting Creative During the Pandemic
With strict lockdowns imposed at the early onset of the virus, communities learnt to support local businesses and small to medium enterprises. Peter Faulhaber, HSBC senior vice president and head of wealth and personal banking, believes the potential in supporting local products. HSBC, for one, has its "Together, let's love local" campaign, which promotes Filipino-made products. "The advocacy to support local industries, and the government's gradual easing of travel restrictions are very encouraging in slowly bringing the economy back to life," he says.
See also: Top Philippine Designers Talk About Adaptability And What's In Store For the Fashion Industry
The challenges of 2020 have put our hearts to the test but once more the resilience of the Filipino people came to the fore. "[The crisis] has made significant impacts on the rise of the digital revolution," says Chua. "Demands for all sorts of online products have increased. Conventions and anecdotal wisdom point to a long-term change to 'new normal' consumer buying habits."
Faulhaber shares some measures they have done in HSBC, like partnering with retail merchants to provide enticing payment schemes and attractive deals for online shopping.
Security Bank, according to Vohra, addresses customer needs while reducing the number of customers in branches through digitisation.
"A greater volume of e-commerce activity results in higher demand for industrial and logistics real estate and services," Santos says, explaining the domino effect of this phenomenon.
See also: The Catholic Church and Social Media During The Lenten Season and COVID-19 Pandemic
Santos, meanwhile, stresses the importance of the decentralisation of Metro Manila in favour of other hubs in the country. "When businesses locate in a city, they instigate an ecosystem that generates jobs for locals and business opportunities for small restaurants and suppliers," Santos explains.
As to real-estate investments, he shares a few pointers: "Remember that good location is always the key. Get a professional property management team to ensure that your investment is secured. Lastly, opportunities are more important than money, and once-in-a-lifetime opportunities will surface in the aftermath of this crisis."
(RELATED: Facing The New Normal: Steven Tan, Berna Puyat, David O Chua and More Experts Talk About Their Respective Industries)