From Bocetos To Multimedia Art, Ortigas Art Festival Welcomes All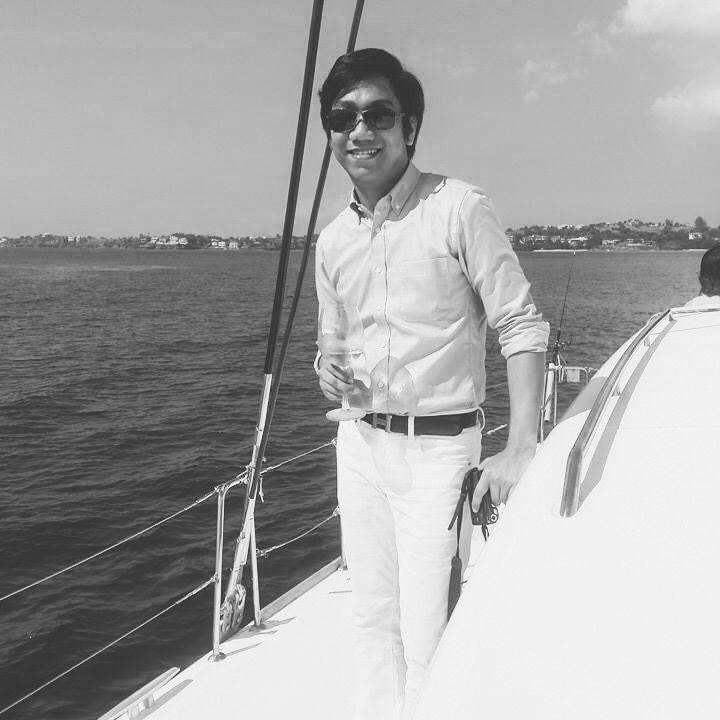 By Franz Sorilla IV
March 04, 2020
Explore the different dimensions of art at the third run of Ortigas Art Festival at Estancia Mall, Capitol Commons, Pasig City
Recognised at the Asia-Pacific Stevie Awards and International Business Awards 2019 for their continuous effort towards making art more accessible, the Ortigas Art Festival is back at Estancia, Capitol Commons, promising guests a more enjoyable run this year.
For one, international artists have joined the exhibition, which is curated by the highly talented and multi-awarded Renato Habulan, resident curator of Eskinita Gallery. The festival features bocetos through Papelismo Boceto for the first time. A boceto or sketch highlights an artist's creative process while allowing more enthusiasts the opportunity to own works of renowned creatives at more affordable rates. Over 300 bocetos from over 100 artists will be showcased opposite their completed counterparts, making them conversational and supplementary pieces to the finished product.
Among the artists whose works are on exhibit are independent artists Arnel Borja, Richard Buxani, Allison David, and Sam Penaso. Joining them are Arnel Agawin, Julio Austria, Jeho Bitancor, Gala Caki, Justo Cascante III, Reynold dela Cruz, Michelle Dawson, Feliciano Gallardo, Processo Gelladuga II, Katrinn Hamann, Sahid Kazi, Leonor RS Lim, Alfonso Medillo, Dengcoy Miel, Rey Padernilla, Made Palguna, Manuel Rubio, Joel Soliven, Art Zamora, and Jose Zulueta. Also on exhibit are works from three galleries, among them, Eskinita Art Gallery, Kaida Contemporary Gallery, and vMeme Contemporary Art Gallery.
"We have always believed that art should be enjoyed by people from all walks of life, and the best way to promote art appreciation is by bringing art exhibits right where people converge, which are malls. Over the past three years that we've had the art festival at Estancia, we were surprised to see the great and growing interest in art among Filipinos, both young and old. This is why we have continued with the art festival and added features which we think will be of added interest to more people," said Arch. Renée Bacani, vice president of Ortigas Malls.
Get inspired by the sheer artistry and talent on show at the exhibit which runs until March 8, 2020. Admission is free.
The Ortigas Art Festival is at the East Wing of Estancia Mall and runs until March 8, 2020. Visit their social media pages at https://www.facebook.com/EstanciaPH/ and www.instagram.com/estanciaph, and subscribe to their newsletter at www.ortigasmalls.com.