Getting To Know The Central Business Districts Outside Metro Manila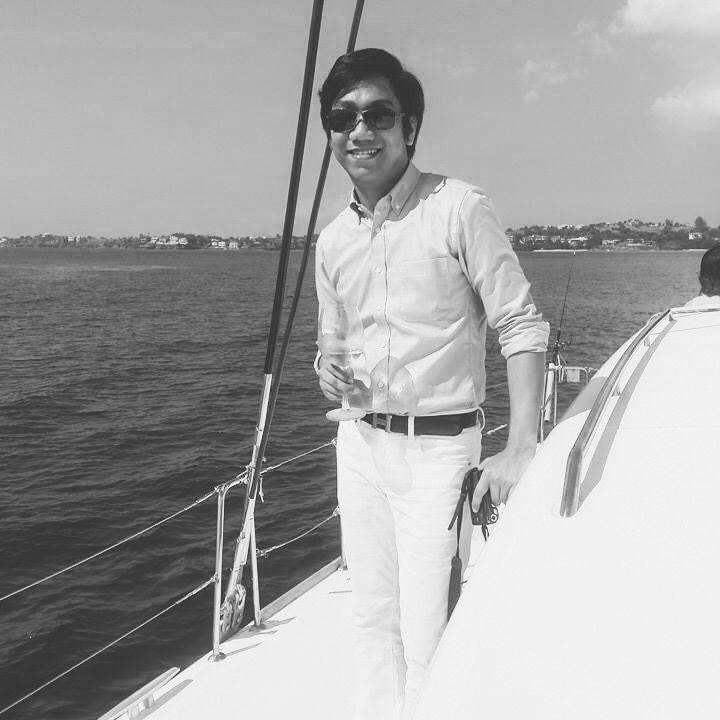 By Franz Sorilla IV
April 23, 2021
We round up some of the best locations across the country for your potential business ventures or careers—apart from Metro Manila
Before we started adapting to remote working setups and relocating to our home provinces over the last year, there was already a number of business districts across the country that have risen and flourished. The COVID-19 pandemic and its economic repercussions to our country have accelerated many industries to go digital, innovate, and expand opportunities outside Metro Manila. Let us take a close look at the other metropolitan cities across the country:
1/5 Clark, Pampanga
In the central part of Luzon we'll find the Clark Freeport and Special Economic Zone, which covers portions of the cities of Angeles and Mabalacat, as well as portions of the town of Porac and some parts of Tarlac. Formerly the United States Air Force Facility, the Clark Air Base has been converted to the about-to-be inaugurated Clark International Airport, boasting an impeccable design by Casas + Architects for its interiors, and Budji+Royal for its structural design.
Since the '90s, Clark has been right at the heart of growing markets in the Asia-Pacific region and takes pride in its modern infrastructure facilities, generous fiscal and non-fiscal incentives, professional support services, amenities and other advantages making it an ideal place for investment.
Within the freeport zone is the 177-hectare land where Clark Global City will soon rise. It is planned to be a mixed-use central business district for various industries, including aviation, education, tourism, gaming, fitness, and entertainment.
Also found in Pampanga is Ayala Land's Aviera and Crescendo estates that have high investment potentials, especially for residential property purchases outside Metro Manila.
2/5 Laguna
We go to Laguna for its majestic mountains and lakes, as well as a number of heritage towns. But the laidback character of this province is just one of its many faces. The province is also home to a number of car manufacturing companies, as well as semiconductor and electronic companies. Moreover, it has the best-developed business districts in the south where respected international companies like Honda, Toshiba, Coca-Cola and AIM Corporate Solutions reside. Its business and commercial hub, Laguna Techno Park, is also a thriving location with almost 100 companies from various industries calling it home. Suburban parks such as Nuvali and Eton City are go-to places for leisure and lifestyle as well as BPO professionals.
3/5 Iloilo City
One of the leading developers in the country, Megaworld, has revolutionised Mandurriao, Iloilo City with its mixed-use master-planned community called Iloilo Business Park. The township project includes a commercial district, a lifestyle mall, office buildings, boutique and deluxe hotels, and the Iloilo Convention Center. There is also an IT complex for businesses in the information technology industry.
But before all this, the central business district of Iloilo has been a go-to place for business-minded individuals ever since. It is composed of old commercial areas bustling with trade and commerce right at the heart of the architectural heritage city. It is the most important shopping destination in Panay with its lineup of low-cost shopping stalls and well-visited Chinatown downtown. Meanwhile, there is also the Iloilo Ayala Land Technohub with commercial and office spaces for IT companies and the like.
4/5 Cebu City
Formerly the site of the old Lahug Airport from the prewar era, the Cebu IT Park is a bustling development of the Ayala Land that is home to a number of companies in the information technology, banking, and finance industries. Recently there have been retail mall and hotel developments as well in the area.
In the greater scope of things, Cebu IT Park is inside the Cebu Business Park, a 50-hectare master-planned development integrated with business, residential, sports, recreation, and leisure facilities. Undoubtedly, Cebu remains as the "Queen of the South" for being highly urbanised and yet remains true to its pre-colonial and Spanish-era roots.
5/5 Davao City
Another rapidly growing local business district is Davao City. Aside from its tourist attractions and resorts, Davao boasts being the centre of economic activities in Mindanao. Located along SP Dakudao Loop is the 11-hectare property called Davao Park District, a township of Megaworld, that is planned to be a major centre for information technology and BPO industries in the island. As of now, property investors are eyeing luxury residential developments in the area as well as corporate offices, malls, commercial and retail strips, and more.