Online Pottery Classes For Beginners: Where To Book This 2021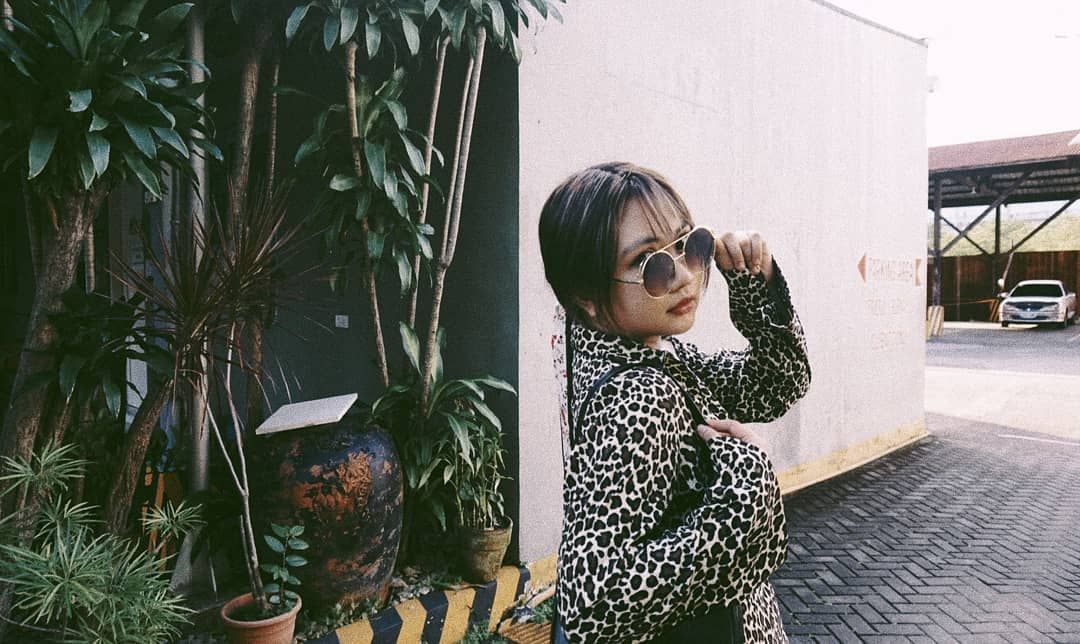 By Jove Moya
April 12, 2021
It is estimated that 3,500 years ago, native Filipinos began making traditional pots as water vessels, cups, plates, and more. Today, pottery is still alive and we can practice it in the comfort of our own homes.
At the onset of the COVID-19 quarantine, many believed that it will only take a month or two before they could finally take off their masks and live a normal life outside. But sometimes, things don't work the way people want them to— Filipinos are either stuck inside their houses or in other appalling conditions a year after the lockdowns have been imposed.

To cope with the upsetting series of events, people began immersing themselves in hobbies like baking sushi and Ube cheese pandesal; a lot of hands have also grown weary of whipping instant coffee powder, sugar, and hot water to make the perfect Dalgona Coffee.

One productive hobby that emerged is pottery, the process of forming vessels and other objects with clay or other ceramic materials. In this article, we listed online pot making workshops you can check out:

Read also: 6 Foods You've Probably Made, Seen, Or Eaten In Quarantine



1/3 Kibō Studio
In a span of two hours and 30 minutes, students of Kibo Studio will be able to learn basic hand-building, painting, or glazing pottery online. Reine So, the 22-year-old founder of the workshop, explains that pot making is a good way to de-stress amid the pandemic as it serves as a reminder for people to be "present, patient, and flexible".
"Now is always a good time to set aside a few hours to learn something that will require your full attention. The process of pottery has its own way of teaching us a lot about life," Reine tells Tatler Philippines. "Holding and making something with our own hands can be meditative. In a time of uncertainty, it is only healthy for us to get involved in activities that nurture good energy so we could grow as individuals."
Related: COVID-19 Anniversary: Are You Experiencing Pandemic Fatigue?
According to Reine, one of the most challenging parts of conducting pottery classes online is not being able to see her students' movements physically. "Physical presence plays a part in my relationship with a student. Body language can tell you a lot about how a person feels and I usually adapt my teaching style to that."
To solve this dilemma, Reine strives in making a comfortable and safe creative space. "I am thankful because technology helped us connect to each other even if we are all physically apart."

More from Tatler: Graduates From The Class Of 2020 Talk About Their Future In These Uncertain Times
As of this writing, students from Luzon, Visayas, and Mindanao have already enrolled in Reine's online classes. "It is amazing to think about how we could all connect this way," says Reine.
Kibo Studio also offers an online private pottery workshop inclusive of pot making materials such as 1.5 kilos of clay. "You don't really need to be afraid or shy of being a beginner in anything that you want to do. Just go ahead and do it. Treat yourself or someone you know who needs a break. Relax and try something new, our classes might just be the one you're looking for," Reine concludes.

Visit @Kibostudioph on Instagram or e-mail them at Kibo.studioph@gmail.com.

Related: Essential Gardening Tools For The Beginner Plantito And Plantita


2/3 Pottery Sessions
For 39-year-old Catherine Choachuy of Pottery Sessions, nothing beats the feeling of learning something new and imparting the knowledge to other people. "When I learn something new, it gets me excited and I would talk about the new information and idea for days," Catherine shares with Tatler Philippines.
Before the COVID-19 pandemic, Catherine would travel a lot, enrol in workshops, and learn from different master potters. "The pottery community in the Philippines was small a few years ago. It was difficult to find resources and the information was limited."
According to Catherine, teaching and learning pottery opens a whole realm of possibilities. "Pottery is not just working with clay— every time I teach, I also learn something new. Every person has a different style and strategy," she says.
"I also learn about each person's strengths and weaknesses and help them find solutions. As an instructor, I enjoy the process [of teaching] because watching students create is fulfilling. I strive to do better after every workshop," she adds.

Read also: 4 Art Therapy Activities To Help Calm Yourself At Home
Like Reine of Kibo Studio, Catherine admits that the online setup is quite difficult for a workshop that requires physical touch. "Pottery requires touch. If a student asks 'Is my base too thick?' how can I give an accurate answer by merely looking at his or her work? The only thing I could do is guide them into feeling it by giving a lot of analogies and descriptions. I don't just demonstrate then they follow, I have to check the students' progress one by one."
In Pottery Sessions, students can learn the basics of pottery in a span of three hours per session. "We begin with a detailed presentation about the ceramic process, materials, designing, understanding of forms, glazing, and firing. We cover not only the artistic process but the technical ones as well. We limit the number of participants to 10 and sometimes we accept up to 14. We want our workshops to be intimate so we could be able to give ample attention to every enrollee."

More from Tatler: Opinion: How The Pandemic Has Inspired Many Of Us To Be Creative During Quarantine
When asked if pottery is something people should try amid the pandemic, Catherine agrees and recommends the hobby for people who are under a lot of stress.
"I believe every person should have a dab at it. I always tell people that pottery has been my saving grace. During the time I was down, pottery was the hobby that kept me going. I even remember saying 'You need to focus on yourself to be able to focus on a pot,' Catherine shares.
"All you need is a lump of clay, your hands, and time which all of us have at the moment. This is the best time to learn something new. Being at home for a long period of time does not mean we stop working. Honestly, I think it is more challenging because we need to be able to set boundaries between work and our daily tasks. Consider this as your 'me time,' you'll develop a lot of patience and enjoy the journey along the way," she says.

Visit @PotterySessions on Instagram or fill out this form to enrol.
Read also: Quarantine Routine: 7 Ways To Beat Boredom At Home
3/3 Hey Kessy
Moulding ceramics is easier when Hey Kessy is leading the way. With this workshop's simplified hand-building technique, even children can make pottery a productive hobby.
"We have workshops for adults and kids. We also do private workshops for brands and their employees," Mansy Abesamis of Hey Kessy says.
According to Mansy, pottery is a therapeutic activity that everyone must try amid quarantine. "It [pottery] makes you focus on what is happening in front of you and not what has happened yesterday or what will happen tomorrow. It is very grounding and healing; something the world needs right now."
Hey Kessy currently offers a Clay Play workshop where participants can learn basic hand-building techniques. "Come and try it out! Our workshops and classes are done online and are perfect for beginners! We create a safe space online where you can just relax and enjoy."
Visit @HeyKessy on Instagram or send them an e-mail at heykessypotteryworkshops@gmail.com.

Related: Where To Buy House Plants: 15 Online Stores For The Plantito and Plantita