Home Tour: Modern Meets Old Colonial Charm
Homes
October 30, 2017 | BY Mercedes Hutton
The verdant vista from this abode is the perfect backdrop for a dinner-party
For Victoria Kelly, there are many parallels between interior design and entertaining—both inspire creative self-expression and in both she finds great pleasure. Perhaps, most importantly, both are most rewarding when enjoyed with company. "I love welcoming people to my home and making them feel comfortable," she says. "A friend of mine, when walking into a beautifully decorated room in New York, commented that a well-designed room just makes you feel good... it's so true. There's this magic that happens with the right proportions and textures and light that can have a truly emotional effect. [Here] I feel that, for me, I have achieved it... being in my home makes me very happy."
There's definitely something special about the home that Victoria shares with her husband and their two young children in Stanley, Hong Kong. The wonderful space exemplifies the mix of scale, natural light and tactile tangibility that Victoria admires—from the sun streaming in through wood-paned French windows that run the length of the living room to the soaring ceilings as well as the considered appointments and accoutrements within.
Certain spots in the living and dining areas draw the eye. The gallery wall, for example, "Every single piece has meaning," says Victoria. Included among the collage of frames are orchid pressings by a close friend, Gemma Hayden Blest; a 17th-century map of India that Victoria gave her husband for their paper wedding anniversary; original prints of Hong Kong in the early 1900s; and a sketch drawn by her great-great-grandmother.
Other artworks by Victoria's Italian-trained great-great-grandmother also enjoy pride of place above the mirrored cabinet. Sourced in New York, the striking sideboard reflects Victoria's design approach—unique statement pieces peppered with personal touches. Thoughtfully presented atop this particular furniture piece are seashells collected on her honeymoon on the Tanzanian island of Mnemba, a giraffe ornament from Zanzibar and a Mao Zedong figurine purchased in Shanghai.
"We have filled our home with mementos from our travels, friends and family," explains Victoria. "They provide a connection to places and people that is extremely comforting. While I really don't like clutter, those special pieces that we do have out bring me joy every day."
She adds, "Part of my style of decor is a sense of place. I have lived in three different homes in the last 10 years and I have learnt you can only force your own style on a certain house so much... one of the things I love about the home we live in now is that it has this wonderful old-world colonial feel to it... a style I love... so it has been a pleasure to decorate."
Victoria also delights in welcoming friends, family and acquaintances to her home. "I love entertaining. My mother and my grandmother were fabulous entertainers, and I learned everything I know from them. Entertaining and all the effort that goes into it is such a sign of love," she says. "I love setting the table... it's such a fun, creative experience. I enjoy the menu planning and the cooking. It's all the little details about a party that inspire me. I get to engage my inner Type-A control freak and also have a creative outlet. It's the perfect balance."
Fortuitously, Victoria's current abode provides the perfect space for entertaining—whatever the weather. Indoor, there's a large, rustic hardwood table from Bowerbird that recalls medieval banquets, while a white wicker dinner table outside on the terrace overlooks the garden and the rugged, seaflanked hills beyond.
"We use the outside dining area all the time," says Victoria. "I use it more than my inside dining table; it's my absolute favourite place to entertain. I love being outside. All our family dinners are enjoyed there unless it's absolutely freezing... and even then I'll try to bribe them with fondue."
On the terrace, Victoria has thrown memorable dinner parties, making use of the beautiful garden to create an atmospheric and inviting ambience. "I almost always entertain outside... I think there's something so special about eating al fresco. I hosted a Thanksgiving dinner for 20 on a very long table out in the garden," she recalls. "I set the table with eucalyptus branches, green pumpkins and golden candles."
She goes on to describe her ideal dinner party, revealing that hers begins with a stiff drink. "I always serve a strong homemade welcome cocktail... we make a great margarita and a negroni... and just enough nibbles that our guests don't ruin their appetite. The next most important thing is preparation. My perfect dinner party is one where I've gotten as much cooking as possible done in advance so that I can sit and really enjoy my guests." She adds, "We've even been known to finish some dinner parties with a couple of rounds of beer pong in the garden... not so classy, but so much fun!" Fun, absolutely, and also indicative that Victoria understands the key to the art of entertaining: not only a perfect setting, but also a lot of heart.
Photography by Edgar Tapan | Art Direction by May Lau
Trending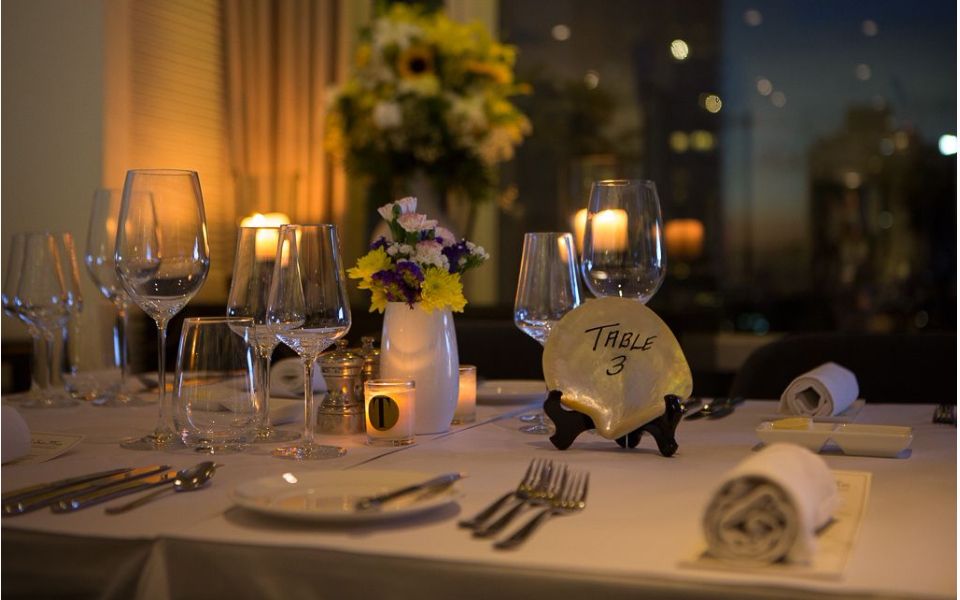 Manille-Sur-Mer: Dining For A Cause
February 20, 2018 | BY Shauna Popple Williams
photo_library
Tomatito Turns One
February 15, 2018 | BY Shauna Popple Williams
photo_library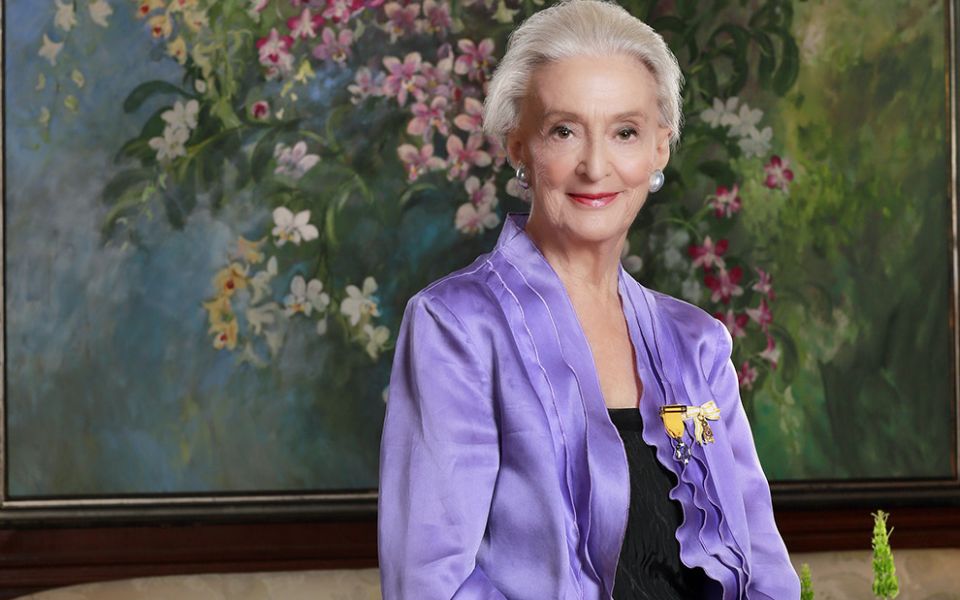 Betsy Westendorp Launches A Two-Volume Coffee-Table Book
February 6, 2018 | BY Philippine Tatler
Know Your Feng Shui Prospects For 2018
February 5, 2018 | BY Philippine Tatler
9 Artists To Look Out For At This Year's Art Fair PH
February 1, 2018 | BY Dorynna Untivero
photo_library
Presenting T.Dining & The Best Restaurants Guide 2018
January 31, 2018 | BY Shauna Popple Williams
photo_library