House Interior Design: K-Drama Home Decor Tips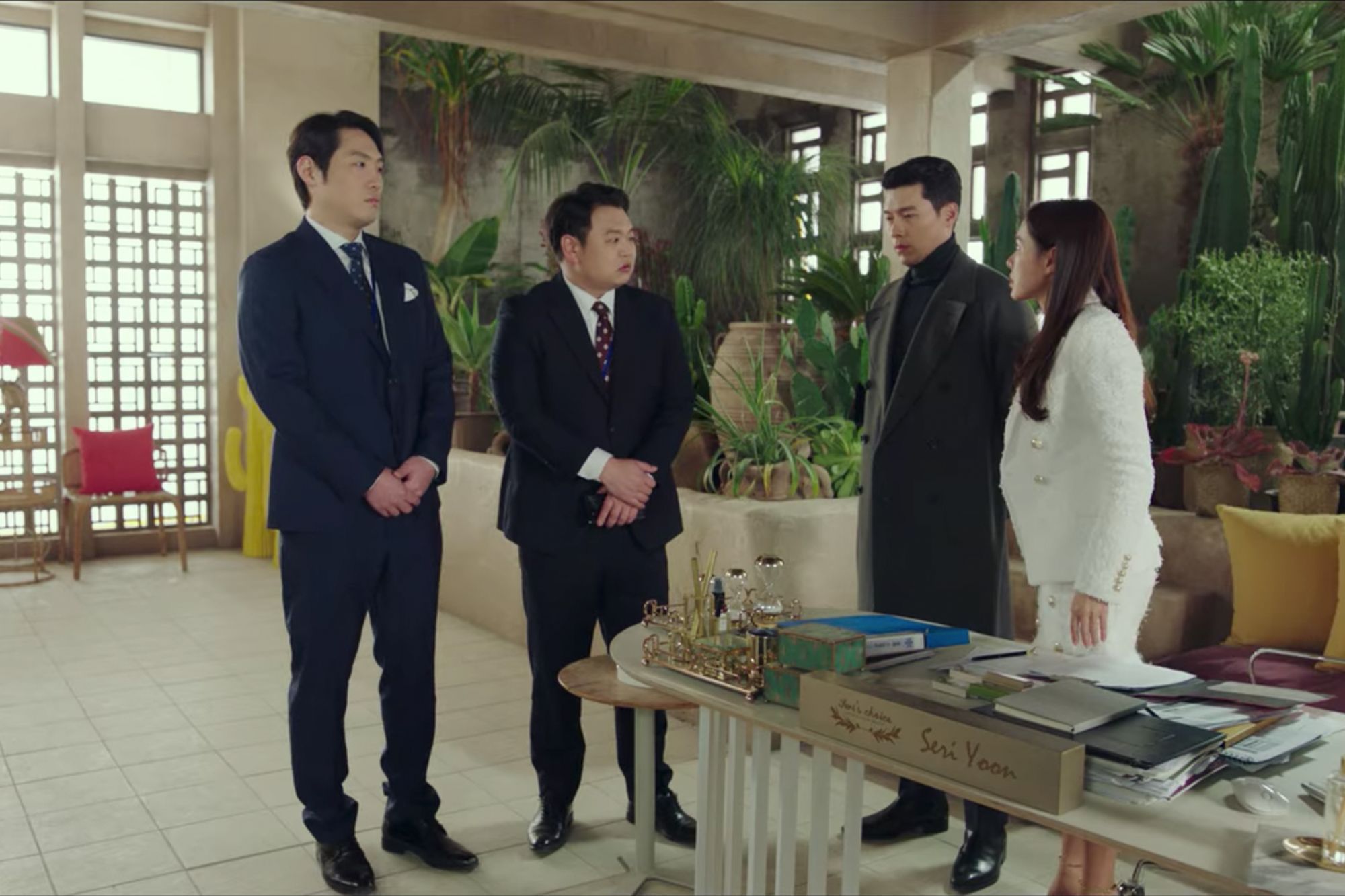 By Cheryl Lai-Lim
April 19, 2021
If you're a fan of Korean dramas, you might have noticed the colourful and culturally rich approach that Koreans lean towards when designing their homes. Here are some decorating ideas and tips for you to create a Korean-style interior
The Korean culture phenomenon, often termed the Hallyu wave, has become a culture juggernaut around the world. From music, movies, television dramas to Korean cuisine, beauty and fashion, fans around the globe have been enamoured by everything South Korea has to offer.
Similarly, Korean-style interiors have also been catching like wildfire amongst fans. Contemporary Korean design is fascinating—it's an intriguing blend of modern minimalism infused with subtle traditional elements. From simple wood furnishings to collections that incorporate traditional elements, here are some ways to style a Korean-inspired house.
Read more: 10 Best K-Drama Home Ideas
1/6 Choose versatile and multi-functional furniture
Just like in Singapore, most South Korean abodes are generally smaller in size. Mindful of this issue, most interiors feature versatile pieces that are stylish space-savers.
Echoing the need for expendable furniture, Seoul-based design firm F Square Studio seeks to produce designs that maximise essential functionality and minimise nonessential forms. The Oblique series, available from The Artling, is a modular storage system that allows you to customise the walnut shelf combinations to your needs and liking.
Read more: 5 Park Bo-gum Movies and Shows You Have To Watch This 2021
The Nestool collection, available from The Artling in six wooden stool-like seats, similarly allows one to customise the furniture based on your spatial requirements. Whether it's a child or an adult, the flexible arrangement accommodates to various seating heights. If you no longer have a need for additional seats, the stools can also serve as shelves, counters, and a display stand.
Read more: 7 Romantic K-Drama Shows On Netflix To Binge-Watch
2/6 Incorporate traditional elements
Inject a dose of traditional Korean culture to illustrate a touch of history. British wallpaper house de Gournay partnered with Seoul-based designer Teo Yang to create wallpapers that speak of traditional Korean history and culture. Available in two designs, the wallpapers portray Yang's design ethos—one that explores mixing and weaving elements of tradition in a contemporary interior.
Rich and illustrative, the hand-painted collection is inspired by the Joseon dynasty. The first design, Steps for the Flowers, features hwagye, a traditional garden design that's typically for female members of the royal family. Yang's nod to traditional royal palace architecture is complemented by symbolic elements like peonies, frogs and butterflies, which represent wealth, honour and longevity.
Read more: 8 Song Joong-ki Movies and Shows To Watch
3/6 Use colourful accent pieces
Korean-style interiors often tend to shy away from loud and vibrant wall colours; paint coats usually feature a minimalistic colour palette instead. These neutral tones include hues such as white, beige, and grey. Muted tones are not only easier on the eye, but also allows for versatility when dressing a space with home decor pieces.
To weave in a punch of colour, incorporate bright and vibrant home accessories and decor pieces. The Roundy Round mirror by Seoul-based artist Oh Eunbyul from The Artling makes for a quirky addition, bringing life into a space the might otherwise look dull and flat. Its design was playfully inspired by massagers commonly found in typical Korean homes.
4/6 Dine in style
For those seeking less flamboyant statement-making pieces, turn to pottery with graphic shapes and glazes. The Blueline handpainted pottery collection, available from local retailer The Moon Jar and created by Korean artist Kim Seok Binn, makes for an elegant yet expressive diningware set-up.

Uniquely handpainted with charming cobalt lines, the collection was even awarded an accolade by the Ministry of Sports and Culture in Korea.
Read more: 9 K-pop Artists To Know 2021
5/6 Include elements of nature
Plants are largely embraced in Korean-style designs, as evident through leafy cameos in Korean dramas. The envy-inducing apartment of Crash Landing on You's Yoon Se-ri (Son Ye-jin) features contemporary biophilic elements with giant indoor plants, while Itaewon Class' Jo Yi-seo (Kim Da-mi) and Park Saeroyi (Park Seo-Joon) decks the new DanBam with an assortment of leafy foliage.
There are plenty of houseplants available on the market, with difficulty levels ranging from nearly-impossible-to-kill to needs-a-seasoned-green-thumb. If you're still apprehensive about adopting a new green friend, consider air plants instead; they're incredibly low-maintenance and do not require soil to grow. While you're at it, grab a stylish planter to house your luscious new companion.
Read more: Dynamite Reaches 1B Views! Find Out What 7 Music Videos Also Reached The Billion Mark
6/6 Select natural materials
A common factor in Korean-style interiors is the oft-seen incorporation of light timber tones. The biophilic element continues with the preference for natural materials like wood and bamboo. Besides serving as a means to bring the outdoors in, the natural elements add visual texture and warmth to interiors.
Made out of oak wood, this dressing table from Namu Furniture echoes a clean and contemporary design. The soft timber colour adds to the table's room-brightening appeal.
Read more: Blackpink's Rosé Reflects on Her Journey to Fame with 'On The Ground'