International Stage Plays, Operas, Ballets & Orchestra Concerts You Must Not Miss On Youtube This June 2020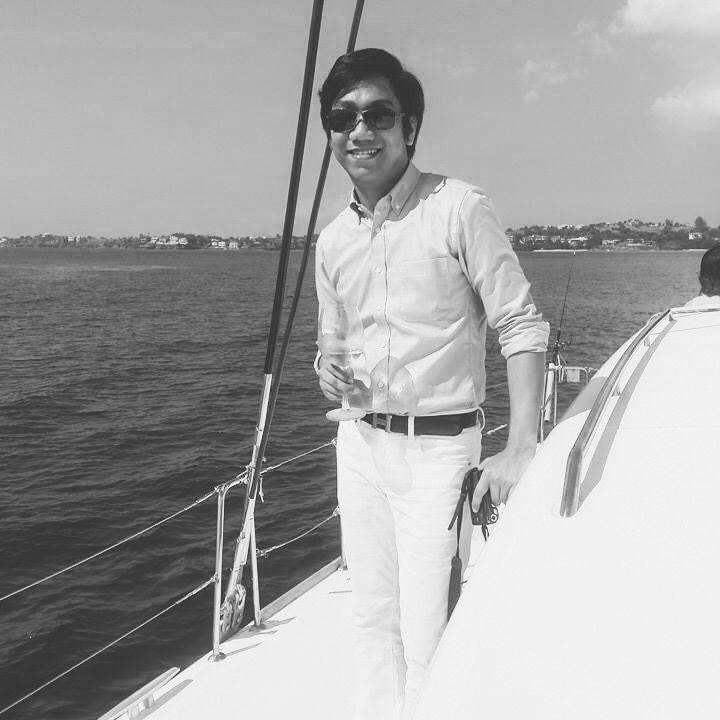 By Franz Sorilla IV
June 24, 2020
Here's a quick rundown of Youtube channels for you to visit to catch the internationally-acclaimed performances streamed this quarantine season
NATIONAL THEATRE AT HOME
Embark on a journey from Jamaica to Britain, from the Second World War to 1948 – the year the HMT Empire Windrush docked at Tilbury, in this moving stage adaptation of Andrea Levy's Orange Prize-winning novel. Small Island, adapted by Helen Edmundson and directed by Rufus Norris, is streaming for free with National Theatre at Home from 7pm UK time on Thursday 18 June, until 7pm UK time on Thursday 25 June 2020. Meanwhile, The Bridge Theatre's William Shakespeare favourite A Midsummer Night's Dream starring Gwendoline Christie is streaming from 7pm UK time on Thursday 25 June, until 7pm UK time on Thursday 2 July 2020.
LONDON SYMPHONY ORCHESTRA #ALWAYSPLAYING
While the London Symphony Orchestra (LSO) is unable to perform at the Barbican Centre (as well as other usual venues around the world), the esteemed musicians are determined to keep playing. Join them on LSO's Youtube channel for a programme of full-length concerts twice a week. Watch the #AlwaysPlaying concerts, streaming every Thursday & Sunday. Watch the full playlist on Youtube here.
SHAKESPEARE FOR FREE
Although the Globe Theatre is temporarily closed, the Shakespearean thespians' hearts and minds remain open. As part of its donation drive to financially assist its staff and actors, the theatre company have been playing its Globe Player films for free on Youtube for limited duration only. A Midsummer Night's Dream has already premiered on Youtube and is available until Sunday 28 June 2020. Also, watch Macbeth live at the Globe theatre for free here as it is available until UK secondary schools reopen.
FREE BARN THEATRE FULL PERFORMANCE
Released last March to celebrate World Theatre Day 2020, Barn Theatre's retelling of Shakespeare's timeless classic Henry V directed by award winning director Hal Chambers is available here.This classic favourite is cleverly brought up to date and explores the conflict between tradition and modernity in Britain through the lens of a nation at war. Henry IV is dead and Hal is King. With England in a state of unrest, he must leave his rebellious youth behind, striving to gain the respect of his nobility and people.
LINCOLN CENTER AT HOME
The rebroadcast of the 2014 Lincoln Center Theater production of Act One by James Lapine is available here. #LincolnCenterAtHome started when the quarantines and lockdowns happened earlier this year. It includes archival footages of stage plays, ballets, concerts, and other performances from the Lincoln Center Theater. Also, subscribers will be enjoying masterclasses from some of the company's esteemed performers and creativity classes for kids. See the full playlist here.
THE ROYAL OPERA'S #OURHOUSETOYOURHOUSE
Home of the Royal Ballet and the Royal Opera, the Royal Opera House in Covent Garden opens its doors virtually by uploading its previous productions on Youtube to gather donations for displaced artists and theatre workers. Available until 3 July, The Magic Flute by Wolfgang Amadeus Mozart is available here. Meanwhile, Frederick Ashton's La Fille Mal Gardée (The Wayward Daughter) can be viewed here until 26 June. Lastly, the three very special performances streamed live from the Royal Opera House are available for viewing here until 27 June.
ACADEMY OF ANCIENT MUSIC'S STREAMING SUNDAYS
The Academy of Ancient Music (AAM) performs baroque and classical musical on original instruments, reaching audiences throughout the world with live performances of tours, concerts, and music festivals. It has over 300 albums as of date and countless broadcasts, as well as continuous activities in the classroom and in research to assist conservatories of music in the United Kingdom. Since the coronavirus outbreak, the AAM have been sharing full-length videos of its past concerts and operas each Sunday afternoon, on its playlist "Streaming Sundays". Check it out here.
OPERA LIVE STREAMING
Opera Streaming offers a seasonal program of video broadcasts, freely available on YouTube, from the Opera Theatres of Emilia-Romagna (Bologna, Piacenza, Parma, Reggio Emilia, Modena, Ferrara Ravenna and Rimini) in collaboration with EDUNOVA-University of Modena and Reggio Emilia. However, due to the the lockdowns in Italy, Opera Streaming's schedule has been interrupted. Nevertheless, you may still be able to watch Giuseppe Verdi's Falstaff, Giacomo Puccini's Turandot and La Bohème, Pietro Mascagni's Cavalleria Rusticana, and Ruggero Leoncavallo's Pagliacci. See the full playlist here.
WARNER CLASSICS' OPERA & BALLET
In case you missed it, Warner Classics has been uploading since before its videos on Youtube. Home of classical music, Warner Classics features iconic high audio quality recordings from the greatest classical legends, opera stars and orchestras of the last century. Discover its unique collection of live performances, studio sessions and films featuring Maria Callas, Jacqueline du Pré, Nigel Kennedy, Mstislav Rostropovich, Yehudi Menuhin, Itzhak Perlman, Herbert von Karajan, Berliner Philharmoniker and more. See its full playlist of full length opera and ballet productions here.