The Philippines' Top Conglomerates: Get To Know Bluechip Stocks To Invest In This 2020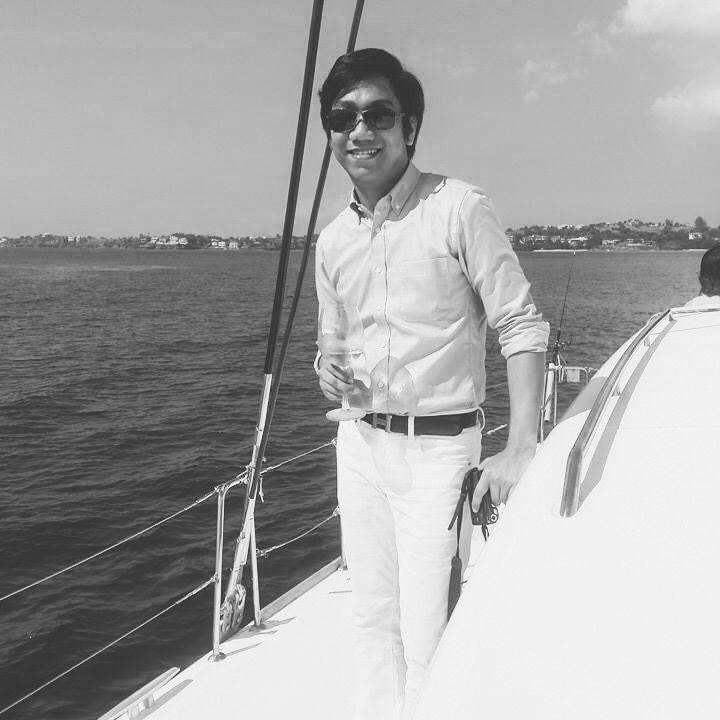 By Franz Sorilla IV
January 10, 2020
These leading conglomerates in the Philippines are all worth considering when planning your stocks investments portfolio this year
Investing in stocks can be a tricky business but it's all worth the risk. After all, hard-earned money deserves to be saved, secured, and grown for a more sensible use in the future.
With the dynamic movement of economic conditions as well as the volatility of the stock market, however, it is best to put your money in bluechip stocks, or in companies which are long-established and generally stable.
For a beginner's guide in stocks investment, here's a short list of the top Philippine-based conglomerates (in alphabetical order) and the various industries they are part of. Other companies are worth investing in as well but these are the ones who dominate Philippine economy. As such, this could help for an easy entry into this maze called stocks investment.
ABOITIZ EQUITY VENTURES, INC.
One of the best managed companies in the country, Aboitiz Equity Ventures has business interests in power, banking and financial services, food manufacturing, infrastructure, and real estate development.
PSE Listing/s: Aboitiz Equity Ventures, Inc. (AEV), Aboitiz Power Corporation (AP), Union Bank of the Philippines, Inc. (UBP)
See more about: Erramon Aboitiz, Danel Aboitiz, Enrique Aboitiz, Sabin Aboitiz, Luis Miguel Aboitiz, Barbara Brandner-Aboitiz, Melissa Aboitiz-Elizalde, Maryann Aboitiz-Arculli, Ane Miren Aboitiz-Preysler
ALLIANCE GLOBAL GROUP, INC.
Started in the '90s as a glass container manufacturer, the Alliance Global Group of Andrew Tan has grown into one of the country's largest conglomerates. It is involved in a wide range of industries, from food and beverage manufacturing to real estate and property development, hospitality, retail, leisure malls, and gaming entertainment. It is also a major player in quick-service restaurants, primarily McDonald's Philippines through its subsidiary Golden Arches Development Corporation.
PSE Listing/s: Alliance Global Group, Inc. (AGI), Megaworld Corporation (MEG), Emperador, Inc. (EMP)
See more about: Andrew Tan, Katherine Tan, Kevin Tan, Michelle See-Tan
Read also: How To Run A Family Business: Lessons From Alliance Global's Kevin Tan
ARANETA GROUP, THE
Built by the late Filipino businessman J. Amado Araneta after World War II, the Araneta Group is anchored on property development, restaurants, leisure malls, courier, and hospitality.
PSE Listing/s: Araneta Properties, Inc (ARA), LBC Express Holdings, Inc.
See more about: Jorge Araneta, Gregorio Ma. Araneta, Baby Araneta-Forès, Judy Araneta-Roxas, Carlos Araneta, Margarita Forès,
Read also: Tatler Checks Into... Novotel Manila Araneta City
AYALA CORPORATION
Founded in 1834, Ayala Corporation is one of the oldest and largest conglomerates in the Philippines with business interests in real estate and property development, leisure malls, banking, telecommunications, water, power, industrial technologies, infrastructure, healthcare, and education. Its social commitment arm, Ayala Foundation, has programmes that focus on education, youth leadership, sustainable livelihood, and the promotion of arts and culture.
PSE Listing/s: Ayala Corporation (AC), Ayala Land, Inc. (ALI), Bank of the Philippine Islands (BPI), Globe Telecom, Inc. (GLO), Manila Water Company, Inc. (MWC), AC Energy Philippines, Inc. (ACEPH), ACE Enexor, Inc. (ACEX)
See more about: Jaime Zobel de Ayala, Bea Zobel de Ayala, Fernando Zobel de Ayala, Catherine Silverio-Zobel de Ayala, Jaime Augusto Zobel de Ayala, Elizabeth Eder-Zobel de Ayala, Bea Zobel de Ayala Jnr, Patricia Zobel de Ayala, Sofia Zobel-Elizalde, Mariana Zobel-Aboitiz, Jaime Alfonso Zobel de Ayala
Read also: The Power & The Glory
GT CAPITAL HOLDINGS, INC.
GT Capital has interests in banking, real estate and property development, life and non-life insurance, and automotive. GT Capital is the primary vehicle for the holding and management of the diversified business interests of the family of Dr. George S.K. Ty in the Philippines. Federal Land, Inc., its real estate and property development arm, has been creating properties for nearly 50 years and is known for premier residences, hotels, resorts, and mixed-use townships.
PSE Listing/s: GT Capital Holdings, Inc. (GTCAP), Metropolitan Bank & Trust Company (MBT), Philippine Savings Bank (PSB),
See more about: Arthur Ty, Alfred Ty, Cherry Tan-Ty
INTERNATIONAL CONTAINER TERMINAL SERVICES, INC. & BLOOMBERRY RESORTS CORPORATION
Two of the biggest businesses in the PSE in terms of value are chaired by one business mogul, Enrique Razon. He comes from a family who has pioneered in the management and development of ports, terminals and related facilities.
Razon chairs the International Container Terminal Services, Inc. (ICTSI) recognised as a world leading operator, innovator and pioneer in the field of port management.
Likewise, the Bloomberry Resorts Corporation (BRC) whose "primary purpose is to subscribe, acquire, hold, sell, assign or dispose of shares of stock and other securities of any corporation, including those engaged in hotel and/or gaming and entertainment business" as stated in its website. It also has subsidiary companies here and abroad with interests mainly on gaming and entertainment.
Razon has other business investments in power, mining, oil and gas exploration.
PSE Listing/s: Bloomberry Resorts Corporation (BLOOM), International Container Terminal Services, Inc. (ICT)
See more about: Enrique Razon, Lizzy Santos Razon, Christian Razon Gonzalez, Freddy Razon Gonzalez, Katrina Razon
Read also: Enrique Razon, Jr, receives honorary doctorate from DLSU
JG SUMMIT HOLDINGS, INC.
Founded by John Gokongwei in 1957, JG Summit has been at the forefront of every phase of the country's development. Incorporated in 1990, it is one of the largest conglomerates with businesses in air transportation, banking, media/publishing, food manufacturing, petrochemicals, real estate and property development. It also holds significant minority positions in select companies in the telecommunications and power industries.
PSE Listing/s: JG Summit Holdings, Inc. (JGS), Universal Robina Corporation (URC), Cebu Air, Inc. (CEB), Robinsons Land Corporation (RLC), Robinsons Retail Holdings, Inc. (RRHI),
See more about: Lance Gokongwei, Robina Gokongwei-Pe, Liza Gokongwei-Cheng, Jay Leong-Gokongwei,
Read also: 10 Business Women Shaping the Philippines
JOLLIBEE FOODS CORPORATION
When Tony Tan Caktiong and his family opened their franchise of a Magnolia Ice Cream parlour in the '70s, diners requested for hot meals and sandwiches. As the iconic "yumburger" grew to be more popular than the ice cream, the family decided to fold the Magnolia franchise and convert all of their ice cream parlours to Jollibee outlets.
Today, the Jollibee Foods Corporation is the biggest group of quick-service restaurant chains. The chains include the brands Jollibee, Greenwich, Red Ribbon, Chowking, Mang Inasal, Burger King Philippines, Smashburger, Yonghe King, Hongzhuangyuan, Tortas Frontera, and Panda Express. Recently, it just entered the coffee chain business by acquiring the American brand The Coffee Bean & Tea Leaf, and has a joint venture with the company that owns and manages Highlands Coffee.
PSE Listing/s: Jollibee Foods Corporation (JFC)
See more about: Tony Tan-Caktiong, Grace Tan-Caktiong
Read also: Those Who Give: Philippine Tatler's 2018 Roster Of Great Filipino Philanthropists
LOPEZ HOLDINGS CORPORATION
The Lopez family, through Lopez Holdings Corporation, has investments in major development sectors such as broadcasting and cable, telecommunications, power, and banking. Through its investment in First Philippine Holdings Corporation, it has maintained its interests in energy, manufacturing, and construction; and through Rockwell Land Corporation, investments in real estate and property development. The country's largest entertainment and media conglomerate is the ABS-CBN Corporation, one of the pioneers in broadcasting in the Philippines.
PSE Listing/s: Lopez Holdings Corporation (LPZ), ABS-CBN Corporation (ABS), ABS-CBN Holdings Corporation (ABSP), First Philippine Holdings Corporation (FPH), Rockwell Land Corporation (ROCK), First Gen Corporation (FGEN), Manila Electric Company (MER)
See more about: Oscar Lopez, Manolo Lopez, Gabby Lopez, Ernie Lopez, Maritess Lagdameo-Lopez, Federico Lopez, Martin L. Lopez, Cedie Lopez-Vargas,
Read also: Remembering Philanthropist and Eco-Warrior Gina Lopez
LT GROUP, INC.
Started in the 1930s as The Manila Wine Merchants, Inc., the Lucio Tan-owned business empire ventures in air transport, aviation-related support services, real estate and property development, banking, disinfectant alcohol, tobacco manufacturing, food, and beverage. It also has minority ownership and management control in a sugar milling company.
PSE Listing/s: LT Group, Inc. (LTG), Philippine National Bank (PNB), Victorias Milling Company, Inc.
MVP Group of Companies
A number of leading companies in the country are not under a single PSE-listed holding company but rather helmed by one, like the companies of Razon. One such top conglomerate is First Pacific Company Limited (FPCL), Hong Kong-based and widely operates in the Asia-Pacific region, particularly in the Philippines. FPCL is run by its managing director, founder, and CEO Manuel V. Pangilinan, a highly respected business magnate and sports patron.
Since the '90s, MVP has become chairman of the board of PLDT, the pioneer telecommunications service provider in the country. Through the Philippine arm of FPCL, Pangilinan established business interests in power, water, toll roads, railroads, health care, and logistics. Collectively, his businesses are part of the MVP Group of Companies, which also includes mining, media and entertainment.
PSE Listing/s: PLDT, Inc. (TEL), Metro Pacific Investments Corporation (MPI), Philex Mining Corporation (PX),
See more about: Manny Pangilinan
SM INVESTMENTS CORPORATION
Also known as the SM Group, the SM Investments Corporation is a leading Philippine company invested in retail, leisure malls, banking, education, real estate and property development, and hospitality. It also has investments in integrated resorts through the Belle Corporation, in copper mining through Atlas Consolidated Mining and Development Corporation, in community mall chain through CityMall, in office towers under the NET Group, in logistics firm 2GO Group, and in dormitory operator MyTown. Furthermore, it has majority ownership of the 108 year-old National University.
PSE Listing/s: SM Prime Holdings, Inc. (SMPH), SM Investments Corporation (SM), BDO Leasing and Finance, Inc. (BLFI), BDO Unibank, Inc. (BDO), China Banking Corporation (CHIB), 2Go Group, Inc. (2GO)
See more about: Hans Sy, Tessie Sy-Coson, Elizabeth Sy, Herbert Sy, Harley Sy, Carol Sy, Henry Sy Jnr
Read also: In Memoriam, The Legacy of Henry Sy Snr
TOP FRONTIER INVESTMENTS HOLDINGS, INC.
Helmed by Iñigo Urquijo Zobel as Chairman and Ramon S. Ang as its President, CEO and Executive Director, Top Frontier Investment Holdings, Inc. is the largest shareholder of the century-old San Miguel Corporation (SMC) and Clariden Holdings, Inc. SMC is one of the country's largest and most diversified conglomerates, with operations in food and beverage manufacturing, banking, fuel and oil, power, and infrastructure. Meanwhile, Clariden holds mining tenements in various areas in the Philippines.
PSE Listing/s: Petron Corporation (PCOR), Ginebra San Miguel, Inc. (GSMI), San Miguel Corporation (SMC), San Miguel Food and Beverage, Inc. (FB)
See more about: Iñigo Zobel, Ramon Ang, Maricris Cardenas-Zobel