The Last Tattooed Women of Kalinga—Jake Versoza On His World-Renowned Photography Series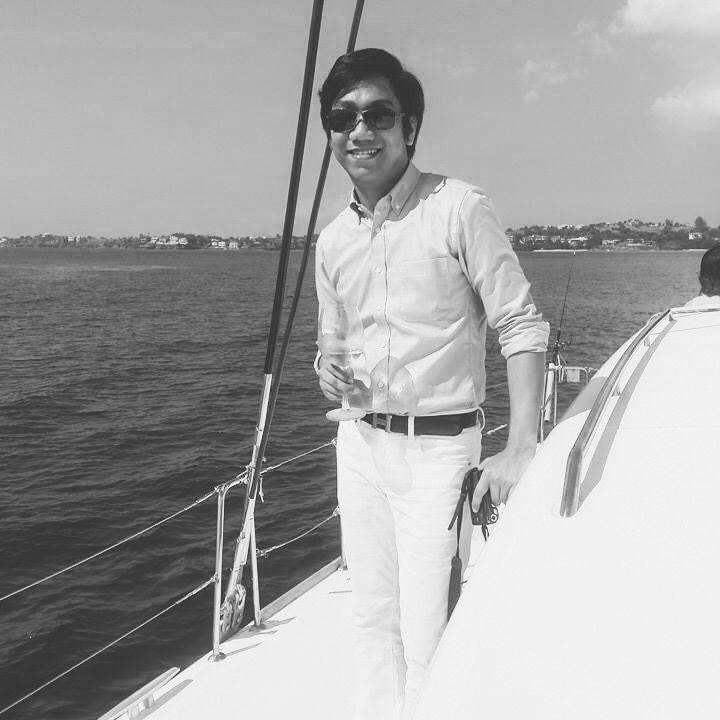 By Franz Sorilla IV
June 18, 2021
Before his returning exhibition at Silverlens Galleries closes, the Tuguegarao-born photographer Jake Verzosa talks about his experience in immortalising the remaining tattooed women of Kalinga and shares insights on the impact of the said project over the years
Whang-od (alternatively spelt as Fang-od) Oggay, known as the last and oldest mambabatok (traditional Kalinga tattooist) rose to widespread recognition over the last decade after the American anthropologist Lars Krutak visited her in 2007 and documented the Butbut tribe's longstanding tradition. But it was not until then-budding photographer Jake Verzosa's extensive photography book, The Last Tattooed Women of Kalinga, did "the last mambabatok" reach such international fame and national distinction for her cultural contributions.
See Also: Frank Callaghan and Eric Zamuco at Silverlens Galleries
The book was first co-published by the Philippine-based gallery Silverlens and the German publisher Gerhard Steidl in 2014. After its win at the Steidl Book Awards in Singapore in 2016, a second edition of the book was launched in an international art fair dedicated to photography in Paris. The series of intimate black-and-white portraits from the book were further showcased through a travelling exhibition that has reached Amsterdam, Denmark, Paris, Nepal, Chicago, China, and most importantly, at the Musee du Quai Branly in Paris. It also left an impression in Ontario, Seoul, and Los Angeles among cultural enthusiasts, photographers, and artephiles.
By 2018, Whang-od was given the prestigious Dangal ng Haraya Award by the National Commission for Culture and the Arts (NCCA) and still part of the list of exceptional Filipinos nominated to receive the National Living Treasures Award.
Verzosa's photographs of Whang-od and her fellow tribespeople have put them on the cultural map. But going back to his childhood, this achievement must have been a far-fetched dream that neither he nor the Kalinga women did see coming.
Read Also: Whang-Od: The Last Tattoo Artist
As a child, Verzosa would hear stories about Kalinga people being headhunters, and this would scare him growing up despite his encounters with them being mainly about commerce and trade.
In 2000, he pursued a career in photography, working on fashion editorials for local magazines. As lifestyle titles in print media boomed, Verzosa became part of the new breed of creative talents and later was known for drawing out his subjects' mood and character.
Eventually, the artist inside him craved to create something special and reflective of his roots. In 2009, he organised a trip on his own and met Natividad Sugguiyao, a provincial officer of the National Commission for Indigenous Peoples in Kalinga. Sugguiyao would later become his co-author for the book on the tattooed women. Being a tattooed woman herself, Sugguiyao would be his indispensable companion in the mountainous region, leading him to the village and becoming a medium of communication among the townsfolk.
"During the early 2010s I was always working, travelling and moving on to the next job or destination," said Verzosa. "My most significant memory/realisation during my visits to the region is the value of putting in time to do long-term documentary work. It helped me slow down and take a different approach compared to the work I was doing back in Manila."
For around three years, Verzosa worked on the book project by going back and forth from Manila. He would stay with a family from the village, immerse with the community for a week, and then devote the following week for shooting portraits. His makeshift studio was a white cloth backdrop and just natural light. His tool was a Pentax 67 film camera with black-and-white film, capturing each of the Butbut tribeswomen's natural expressions and graphic details of their bodies and tattoos.
As mentioned by Silverlens Galleries on their write up about the recent exhibition of Verzosa, he "encountered no hesitation from the women, even if they had to take their tops off for his pictures. It must have been a while since they last displayed their markings to an audience, these beautiful patterns tapped onto their flesh, once badges of beauty, strength and character—before the generation that came after them started finding tattooed women strange, ridiculous and dirty, thanks to Western ideas of beauty that influenced younger members of their tribe."
As I recall from my personal trip to Buscalan in 2016, I've learnt that each tattoo symbols would have specific meanings and relation to the person's profession or achievements in life. Most of the women would have tattoo arm sleeves of fern and rice bundle designs, which would mean that they are the tribe's farmers. The jagged lines connote the mountain range their village is situated on, while the curvy and wavy patterns are for the flowing rivers that irrigate their land. The traditional lingling-o design means fertility and maturity for women. Other symbols seen on the women's skins reflect their wealth, stature, and fortitude.
As written in the publisher's description of the book (2017 edition), Steidl said: "For nearly a thousand years the Kalinga women have proudly worn these lace-like patterns or batok on their skin as symbols of beauty, wealth, stature and fortitude. Applied as part of a painful ritual, the vivid tattoos—abstractions of motifs such as ferns, rice bundles, centipedes and flowing rivers—reflect a rite of passage and a powerful bond with nature. Yet today this intricate form of self-adornment has largely been abandoned due to changing aesthetic perceptions... The resulting pictures reveal the artistic designs of the tattoos, as well as their symbolic functions as signs of social belonging and testimonies to personal struggle and triumph in which the skin becomes a 'story.' Accompanying Verzosa's portraits is a detailed illustrated glossary of the tattoo types and their meanings."
Talking about his foray into heritage work, Verzosa shared to Tatler Philippines some things he realised during the process: "I think that people will always look back and value our history as Filipinos. Being a colonised nation, our heritage has always been a mix of multiple cultures. The Cordillera region is one of the places in the Philippines where traditions are uninfluenced and have been practised throughout centuries. This along with the acceptance of tattoo culture in the mainstream are some reasons why people respond to the work."
Since the book's publishing and critical acclaim over several countries that the exhibition has visited, there was also a number of negative comments in social media about the so-called "exploitation", in general, of the Kalinga tattoo art. Ever since the world's eye was fixed towards Whang-od, tourists from different parts of the world have lined up to get a tattoo either from the master herself or her new students led by her granddaughters Emily and Grace. What used to be an ancient tradition, which included sacrificial offerings and immersion, has been 'downgraded' to box-office queues from dawn until dusk.
"This will always be the dilemma of tourism and the impact it has on the fragile environment and vulnerable local communities," Verzosa said, giving his two cents on the matter. "While it creates income and stimulates economic development, it also leads to abuse and exploitation. A deeper dialogue on responsible and sustainable tourism is always needed to help better understand our actions."
Nevertheless, Verzosa's contribution to the promotion of the Kalinga culture was invaluable. In a way, he and the photographers, anthropologists, and cultural workers who followed his footsteps have saved the tradition that Apo Whang-od would have been taking with her to the grave. Moreover, the project couldn't have been in a more perfect timing as the millennial generation has a penchant for something culturally essential.
"Looking back, Verzosa is grateful to have proceeded with the project, which continues to reinforce its relevance by being invited to exhibitions, and because of people who continue to inquire about it a decade after it was first exhibited—especially Filipinos outside the Philippines looking for a deeper connection to their motherland," Silverlens wrote.
---
Jake Verzosa's exhibition "The Last Tattooed Women of Kalinga" was exhibited at Silverlens Galleries from 27 May to 17 June 2021. You may revisit it through here.
Words Pristine de Leon and Silverlens Galleries (Additional)