Kristine S. Lim Detours To Her Passion, The Arts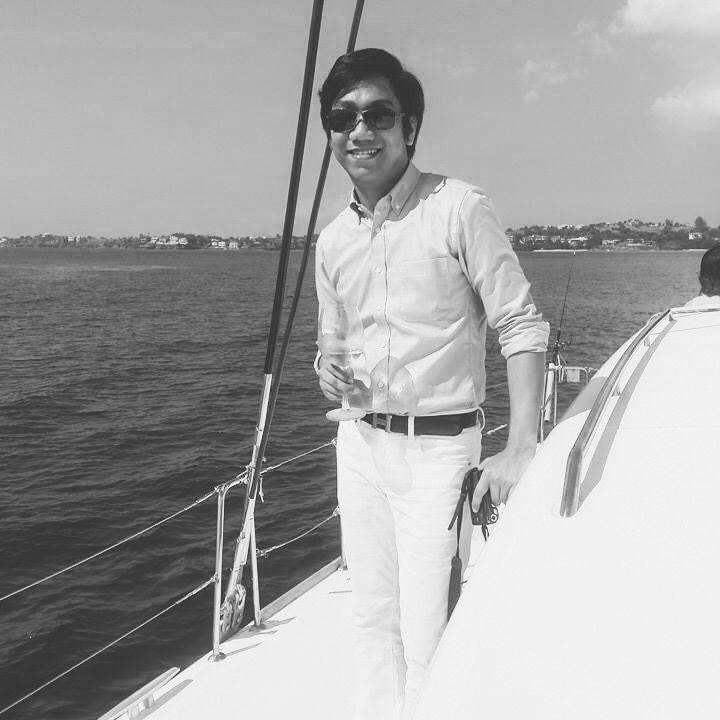 By Franz Sorilla IV
October 23, 2020
Filipino Christian artist Kristine S. Lim opens a fundraising exhibition that immortalises some of the critically endangered species in the country. After years of hiatus from the art scene, she has found the urge to paint again and use it as a platform to profess her faith
Despite the unprecedented turn of events this 2020, this inspired visual artist tapped her artistic side once again to convey messages of hope and optimism.
For the benefit of medical frontliners and displaced workers, the timely exhibition of Kristine S. Lim last 2 to 15 October 2020 at the Manila Hotel and from 16 to 22 October at the Diamond Hotel gained praises from distinguished art collectors. Entitled, "Almost There", her heartfelt rendition of species endemic in the country that are in danger of extinction was both mesmerising and cathartic.
Being a scholar at the University of Diliman College of Fine Arts and graduated Cum Laude, she passionately explored her craft. Over the years she has come to understand her unique style and for whom she offers her gift: "My style is avant-garde prophetic art. For me, this type of art should always be edifying, comforting, encouraging, or enlightening in ways that spoken words can't. It can bring an awareness of beauty or awe or unexplainable emotions that really can cut between bone and marrow and get right to the heart of a person's soul."
Read also: How To Support Marine Conservation in Your Everyday Life
What inspired you to do this exhibit?
In everything that I do, I make it a point to do whatever it takes to achieve God's purpose. Why? because we are here to fulfil what He has called us to do. We were all given skills and talents, but it is not for us to boast about ourselves or to boost our ego. We must make sure that everything we do is for a higher purpose. My favourite artist is God. His creations are something no one can copy, nor replicate. No one can completely comprehend. No one is a better artist than Him.
Read also: Joey Velasco: Transforming Life Through Art
You mentioned that the exhibition is a call to action
Yes! I decided to immortalise some of the critically endangered species in the Philippines as heart-stirring yet thought-provoking mnemonics of who we are, where we stand, and what we are going through during this pandemic and all the dark moments that we have experienced. The state of being endangered unlocks the beginning of the end but it is also our light of hope; it is not yet too late. We are here to reflect, change, and act.
In connection to that, it's also a nudge to be good stewards of God's creation. I want to achieve awareness. Let's take a cue from nature. What is it trying to tell us? Just like these animals, we are also on the verge of extinction. We have become selfish creatures. We have deviated from why we were originally created. We are always looking after our own welfare. It is about time to think beyond ourselves, to work towards being of service to others, and the good of the majority. We have interconnected after all.
Read also: Top 10 Birds In Your Backyard: Fascinating Facts You Need To Know
What are the challenges you faced when you were starting and even the struggles you still have?
My biggest challenge and struggle is how to shut my ears from the lies of this world. Let me elaborate. Many people will always have something to say. People put labels and standards on everything. We judge, discriminate, compare based on our biased and limited taste, knowledge, and personal interest. We get depressed and anxious because people try to please people who also try to please other people. It's a vicious cycle. We get suicidal because we can no longer handle all the voices around us. I was that. I was too eager to please everyone with what I do, thinking that I can stop all the voices of those who have something not nice to say, up to the point that I no longer knew what I wanted to do. But thankfully I now know the Truth. I only have one audience that matters and that is God. People are so hard to please but God, oh my! He appreciates and accepts us for who we are. In Him, there's no such thing as "lesser" or "higher". No discrimination. No labels. He loves us so much and accepts us for who we are!
Advice to those who have the passion and talent for visual arts but haven't thought of pursuing it yet?
Whatever you do, don't do it for your own selfish ambition. Always do it for the glory of the one who gave you your gift! Do it to serve others for the glory of God.
---
Check out the masterpieces of Kristine S. Lim from the Almost There exhibition virtually at aesca.ph until 31 October 2020
Be inspired with the personal stories of other artists in the Philippines in the Artist In Focus series