Living the Dream
Homes
January 27, 2017 | BY Philippine Tatler
The interior designer Kelly Hoppen transforms a former auction house into a stunning home that showcases a collection she has designed over the course of four decades, writes Rose Kaye
For most of us, our dream home remains steadfastly that: just a dream. For Kelly Hoppen, however, that dream became a reality when she stumbled upon a disused auction house. The British designer has achieved celebrity status over her 40-year career and presides over an interiors empire that includes furniture collections, roles in TV shows and a library of books she has penned to help people on their own design journeys. Her most recent tomes include Kelly Hoppen Design Masterclass, published by Jacqui Small, and House of Hoppen, which will come out later this year.
When Hoppen was hunting for her new home, she knew exactly what she was looking for: "Something vast, light and open-plan, which, I admit, is quite hard to find in London." Luckily for her, she found it after a long and protracted search all over the city. "As soon as I walked into the auction house, I knew it was something special," she recalls. "The space was perfect and unique, and although completely derelict at the time, I was sold immediately. It is also not every day that you come across a property with such an incredible history."
In a former life, it was an auction house for Bonhams Fine Art Auctioneers & Valuers. The previous incarnation had left it as one vast, open space with an army of columns but no walls, and just one floor. It was an empty vessel waiting to be filled—and Hoppen was just the woman to take on that task.
"I think the history of the auction house adds to what it is today and I wouldn't change it for the world," says Hoppen. "Of course, such history comes with challenges. One major thing we had to work around was the huge columns at the core of the structure. These keep the whole building up, so it was paramount to keep them where they were. I decided to build arches around these. This frames the room and adds monumentality to the space, creating a grid from above and across the room."
The columns were the starting point and from there, the flow of space came together, featuring an open-plan living, dining and kitchen area with soaring ceilings, six bedrooms, bathrooms and walk-in wardrobes, a gym, a flower room, and more. There is even underground parking.
In true Kelly Hoppen fashion, the space is a blend of woods and metals, of neutral shades—taupe has its place here, naturally—and of plush materials set against marble and other stones. The colour palette is founded in beige, white, grey, and taupe, with punches of bright colour: orange, bronze, nickel, rose gold, peacock blue, and emerald green.
The colours change subtly as you move from room to room, and from public to private areas. The dining room, for example, is dramatic in dark greys and blacks, with a linear, sculptural light fixture suspended above the six-metre table, giving the space a theatrical feel. Hoppen designed the contemporary chandelier herself; it took a full six months to produce.
Next door is the living room, where sofas in white and dove grey face each other, surrounded by armchairs. Pendant lights—one silvered and several like shiny, light-as-air bubbles, all designed by Hoppen—hang low between the sofas, creating an environment that is cosy and invites intimacy.
These two rooms are a reflection of Hoppen's love of entertaining. There's the dining table, big enough to seat up to 30 people. The living room sofas are extra-long, too, which makes them perfect for hosting friends and family.
Hoppen conceived much of the furniture and lighting in her London home herself. Some of these pieces have found their way into her new furniture collection, Retrospective, which is available through Resource Decor. The range celebrates Hoppen's 40 years in the design industry and "is heavily inspired by my new home. This is a collection of 100 pieces that is a complete embodiment of my vision," says the designer. "I was able to really let my imagination run wild and design what I had always wished to see on the market."
In her own space, Hoppen has mixed her creations with items from brands and designers she loves, as well as vintage pieces sourced over the years. Her obsession with vintage is most apparent in her generous dressing room; here, you will find rack upon rack of beautiful vintage clothing, collected over decades, as well as vintage chairs in velvety taupe. These sit beside two India Mahdavi stools, which are used here as side tables.
Art also stars in Hoppen's home. "I love photography, particularly the image of Marilyn Monroe by Gene Korman that hangs in the entrance hall, as well as the imposing photo of Muhammad Ali by Flip Schulke. These were both in my previous home and will stay with me forever," she says.
There are so many items, old and new, that have a place here—and a place in Hoppen's heart, so much so that she finds it hard to pinpoint what she loves best about the Auction House. "I simply can't pick a room or a piece, as every last detail is perfect to me," she says. "The natural light is also spectacular; I am so lucky to have such a vast space that is flooded with light every single day. My new home is very representative of me and where I am at this stage of my life—and I couldn't be happier."
Photography by Mel Yates
Trending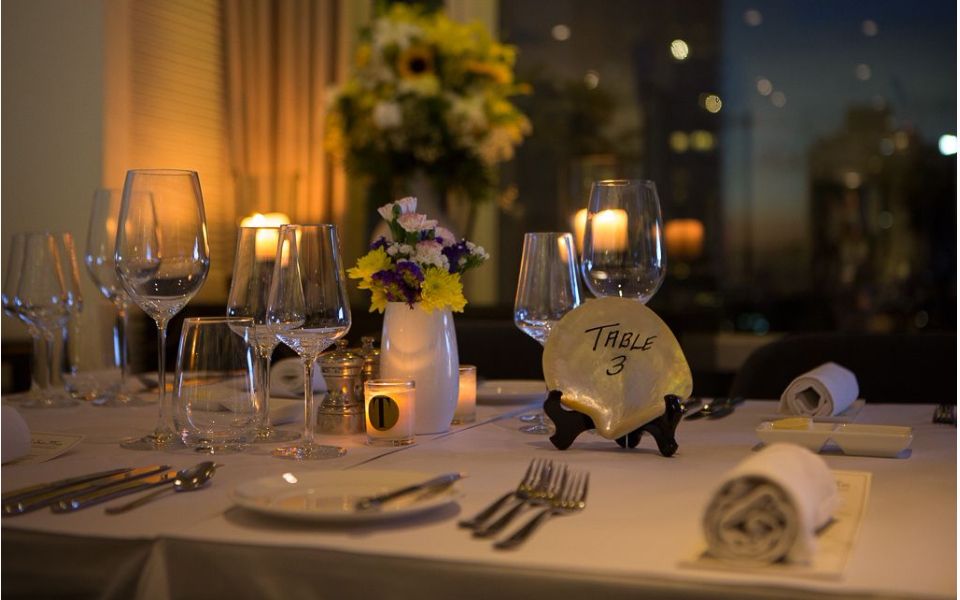 Manille-Sur-Mer: Dining For A Cause
February 20, 2018 | BY Shauna Popple Williams
photo_library
Tomatito Turns One
February 15, 2018 | BY Shauna Popple Williams
photo_library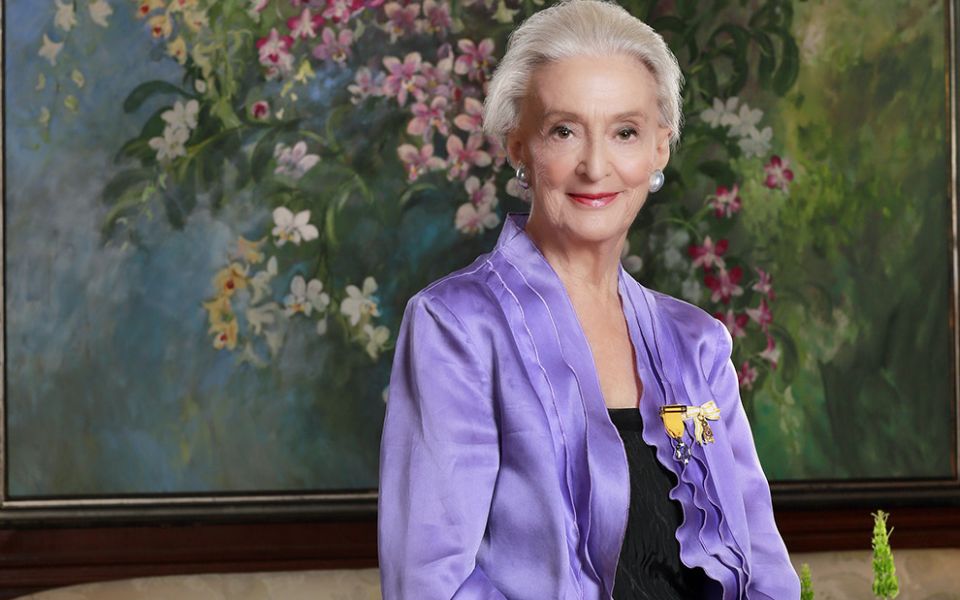 Betsy Westendorp Launches A Two-Volume Coffee-Table Book
February 6, 2018 | BY Philippine Tatler
Know Your Feng Shui Prospects For 2018
February 5, 2018 | BY Philippine Tatler
9 Artists To Look Out For At This Year's Art Fair PH
February 1, 2018 | BY Dorynna Untivero
photo_library
Presenting T.Dining & The Best Restaurants Guide 2018
January 31, 2018 | BY Shauna Popple Williams
photo_library