Must-See Films And Series Coming To Netflix On August 2020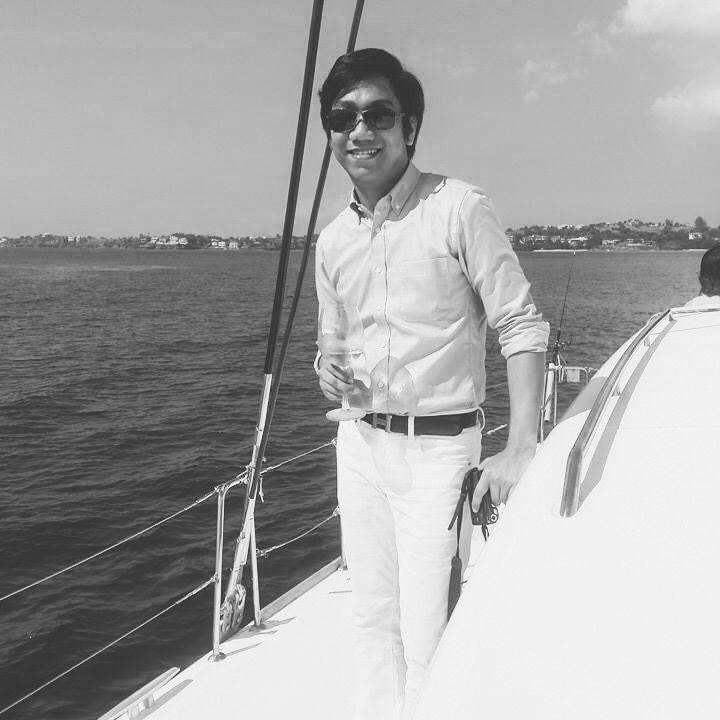 By Franz Sorilla IV
August 03, 2020
Mark your calendars and tick that "Remind Me" notification bell to receive news on these exciting upcoming shows on Netflix Philippines
THE RAIN
PROJECT POWER
This upcoming American superhero film starring Jamie Foxx, Joseph Gordon-Levitt, and Dominique Fishback is premiering on Netflix this month. It chronicles a man's pursuit to save his daughter from sinister forces using a drug that imbues a superhuman ability for five minutes.
Watch here
A BEAUTIFUL DAY IN THE NEIGHBORHOOD
Marielle Heller's critically acclaimed 2019 film about American television icon, Fred Rogers, comes to Netflix. Tom Hanks plays the beloved TV star, which earned him nominations from award-giving bodies including The Academy.
Watch here
See also: 10 Classic Movies To Rewatch On Netflix
THE HOUSE WITH A CLOCK IN ITS WALLS
Based on the 1973 mystery fiction novel by John Bellairs and Edward Gorey, The House With A Clock In Its Walls is a 2018 film that stars Jack Black, Cate Blanchett, and Owen Vacarro, on the lead role of Lewis Barnavelt. It presents the beginning of Lewis' magical adventures when he moved in with his Uncle Jonathan and Aunt Florence whom he didn't know until later as a warlock and a witch.
Watch here
BIG EYES
Tim Burton's 2014 biographical film about American artist Margaret Keane stars award-winning actress Amy Adams, as well as the equally lauded German-Austrian actor-director Christoph Waltz. It follows the story of Margaret and her husband, Walter, who took credit for Margaret's phenomenally successful and popular paintings in the 1950s and 1960s due to discrimination towards female artists and workers at the time.
Watch here
ANELKA: MISUNDERSTOOD
Famed French footballer Nicolas Anelka's controversial legacy is further explored in this in-depth documentary. During the 2010 World Cup, Anelka was given an 18-game suspension from international football by the French Football Federation for abusing his team's coach Raymond Domenech at the match's half-time, thus ending his international career.
Watch here
See also: 12 Awesome True Crime Documentaries To Watch On Netflix
THE GOVERNOR
Hailing from Nigeria, Ebony-Life TV's 13-episode series The Governor chronicles the struggles of fictional character Angela Ochello, the Deputy Governor of Savannah State. Set in Western Africa, this riveting political drama highlights Angela's attempts to balance her duties in the government as well as in her family.
Watch here
AN OFFICER AND A GENTLEMAN
Iconic '80s romantic drama film by Taylor Hackford comes to Netflix this month. Starring Richard Gere, Debra Winger, and Louis Gossett Jr., it tells the story of the United States Navy Aviation officer candidate, Zack Mayo, as he begins his training and meets the love of his life, Paula.
Watch here
[UN]WELL
This documentary series takes a deep dive into the lucrative wellness industry, giving the audience a closer look into some of the wellness fads in recent years (including essential oils, breast milk, and more).
Watch here
See also: 10 Feel-Good Movies To Binge On Netflix
I NOT STUPID & I NOT STUPID TOO
Jack Neo's 2002 comedy film I Not Stupid, was Singapore's second-highest-grossing film ever during its release, making it one of the most iconic Singaporean films. Its satirical criticism of the country's educational system sparked discussions and debates that have even led to reforms in schools around the country. Its sequel, I Not Stupid Too, came out in 2006 and was also well received in Singapore and abroad, including the Cannes Film Festival.
Watch I Not Stupid here and its sequel here
See also: 12 Asian Films With The Greatest Pop Culture Influence