Where To Travel In The Philippines: 7 Places To Discover Filipino Heritage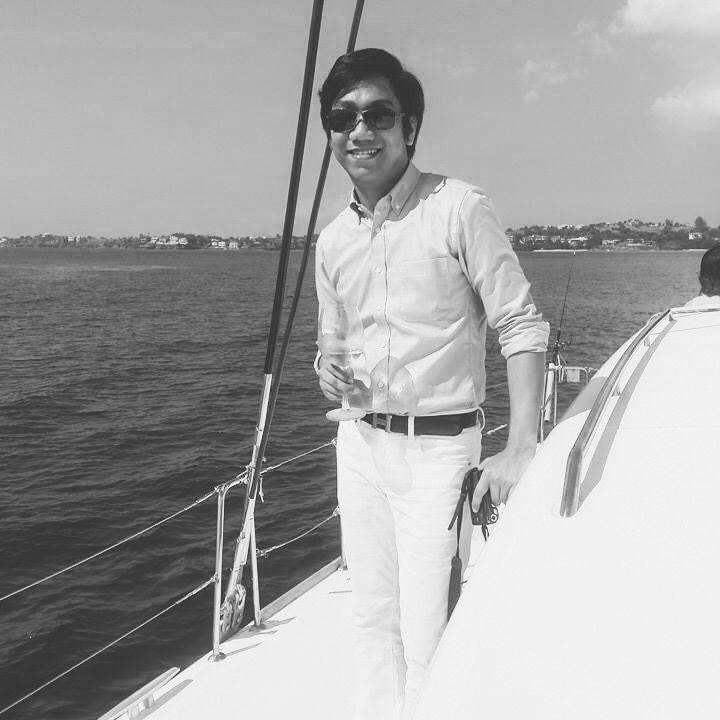 By Franz Sorilla IV
March 15, 2021
One of the good things that the travel restrictions of last year have brought upon is the opportunity for heritage conservators to work on new destinations in the country that echo our architectural heritage. Here are some places you should see and visit if you're looking for more old-world charms
1/7 Plaza San Luis, Intramuros, Manila, NCR
Built in 1981, Arch. Ramon Faustmann's recreation of the Plaza San Luis complex in Intramuros continues to draw visitors. It houses Casa Milan, a museum showcasing an Antillean-styled bahay na bato, and Barbara's restaurant that highlights Filipino heritage cuisine and musical culture. Recently, Casa Manila underwent a major transformation in its interior design helmed by Arch. J. Antonio Mendoza in time for its reopening after almost a year of lockdown due to the COVID-19 threat. Also, the national cultural treasure San Agustin church right across the complex reopened its museum, featuring religious artworks and artefacts collected from the Spanish Colonial Period.
Read more: Casa Manila, Intramuros Renovation: Exclusive Interview WIth Arch. J. Antonio Mendoza
2/7 Las Casas Filipinas de Acuzar Quezon City, NCR
Originally an events venue place for weddings, debuts, and other parties, Las Casas Filipinas de Acuzar in San Francisco del Monte is the latest edition to the brand outside its pioneer development in Bagac, Bataan.
Acquired in 2016, the Quezon City property showcases the restored Casa Juico mansion that was built in the '60s with the design of National Artist for Architecture Pablo S. Antonio. Just recently, it reopened to the public with a newly built plaza and chapel, imitating the town planning of the Spanish Colonial Period.
It houses replicas of old ancestral houses in Manila that was built to their former glory. The restaurant, Kusina ni Maria, is open to diners who would want to have a taste of Filipino heritage specialities. Then on weekends, Las Casas invites guests to a romantic al fresco dining setup at the palaza. What's more, is that you can have an intimate romantic dinner for two prepared for you!
3/7 Tagpuan sa Lumang Gapan, Gapan City, Nueva Ecija
Located in Delos Reyes Street is Gapan City's newest tourist attraction born out of Mayor Emeng Pascual's penchant for the heritage of Nueva Ecija. Few years ago, Nueva Ecija's oldest city started restoring its ancestral houses and heritage building offices. At the time of the pandemic where people were cooped up in their homes have been itching for good local travel destinations, the night market and park called "Tagpuan sa Lumang Gapan" opened its gate to visitors. With cobblestone roads and grand lampposts, the place was illumined to highlight Gapan's hidden gems.
4/7 Old Pantabangan Town, Pantabangan Dam Reservoir, Nueva Ecija
One of the many surprises of 2020 is the sudden reappearing of the sunken Pantabangan town. This 300-year-old town was submerged in the 1970s when the Pantabangan Dam Reservoir was built in Nueva Ecija. But due to a local drought last summer, the water levels in the dam dropped significantly. The re-emerged ruins are no longer easily recognisable except for the belfry cross of the 18th-century church and a pedestal of where Dr. Jose Rizal's monument used to stand.
Read also: 10 Luzon Destinations To Check Out For Your Next Road Trip
5/7 Minor Basilica of St. Martin of Tours, Taal, Batangas
In an earlier article, we shared about how the famed Basilica Menore de San Martin de Tours in Taal was barely hanging on, but not anymore. Just last year, the restoration made for Asia's largest basilica was finished and we can now appreciate the church in its former glory and splendour. Aside from the restorations of its facade, architectural lighting was also put in place, to highlight both its exterior and the trompe l'oeil inside.
6/7 Palacio de Memoria, Parañaque, NCR
This newly-restored seven-storey pre-war mansion built in colonial revival style dates back to the '30s. It's art deco terrazo flooring exhibits an alluring tinikling motif, and is credited to National Artist Juan F. Nakpil. Over the last three years, it underwent massive restoration and is now home to its new owners' (the Lhuilliers) auction house, Casa de Memoria.
Serving as an arts and events space, Palacio de Memoria showcases the best of Filipino and European cultural heritage with its acquisitions and exhibited collections. Moreover, guests may dine at chef Margarita Forés' al fresco cafe called Loggia.
7/7 Restored churches in Tagbilaran, Bohol
After years of waiting and praying, 21 of the churches destroyed by the catastrophic earthquake in 2013 have been finally restored. In time for the celebration of the 500th anniversary of Christianity in the Philippines, the churches have been reconstructed and restored by the government.
All declared as national cultural treasures, national historical landmarks, and important cultural properties, the number of restored churches in the diocese of Tagbilaran is nearing its completion. As of now, the churches in the towns of Baclayon, Albuquerque, Loay, Dimiao, Dauis, Panglao, Cortes, Valencia, Garcia-Hernandez, Tubigon, Balilihan, Corella, Clarin, Calape, Lila, Sikatuna, Catigbian, Sevilla, Sagbayan, Batuan, and Tagbilaran have been restored to their baroque structures.
Four more are awaiting its completion: Loboc, Maribojoc, Loon, and Antequera.