'My Amanda': Is Alessandra De Rossi And Piolo Pascual's Netflix Film An Anti-Rom-Com?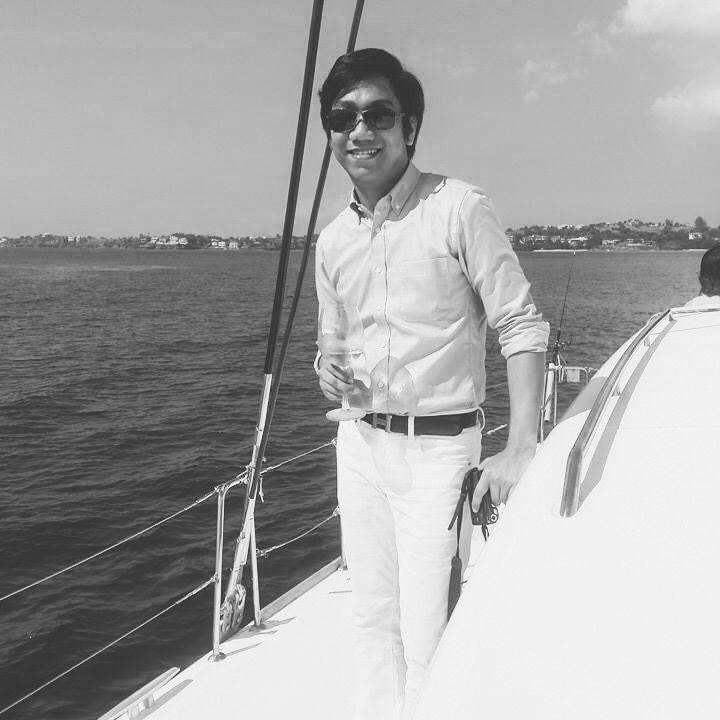 By Franz Sorilla IV
July 15, 2021
There have been other Filipino films in the past that tried to achieve the anti romantic-comedy approach. None have been as realistic, sincere, and surprising as "My Amanda"
There are star-crossed lovers... and then there are star-crossed friends. Alessandra de Rossi's directorial debut encapsulates this premise with such sentimentality that at certain points of the scene, absorbs you into the private world of Fuffy and Fream.
Produced by the Piolo Pascual-helmed Spring Films production company and AWOO, Netflix's My Amanda tells the story of two unusually close best friends TJ and Amanda, with pet names "Fuffy" and "Fream" respectively, and the colourful struggles in life they have to deal together. Taking the lead roles are the film's masterminds as well, de Rossi and Pascual, who also share the unique level of friendship as that of their characters.
De Rossi shared with the press that their film has been in the works for three years. The opportunity given by Netflix to release and market the film globally could not have come at a better time as it gave them more liberty to polish and improve the film.
"It's a mixture of excitement and embarrassment," she said. "I mean, of course, it's your baby. You're going to put it out in the world and it's going to have a life of its own. No matter how people interpret it, that's [their] own take. It's out of my hands now," she explained. De Rossi may have already proved her prowess as a television and film actress for over two decades now but she admitted that as a first-time director, this new path is a nerve-wracking one for her.
The writer-director admitted that the character of Pascual was inspired by her actual male best friend in real life, whose name is also TJ and he really calls as "Fuffy", and looked somehow identical to the portrayal of the said actor. "She just brought her best friend to the set and I observed him the whole time," Pascual recalled. "I wanted to look like TJ. TJ had tattoos, he had piercings all over. I just had to grow my hair out and then I had six piercings here," he pointed at the back of his left ear and mentioned that its cartilage has been permanently damaged. In a quick banter, de Rossi asked why he had to go through with that process but Pascual quickly answered that it's for her. De Rossi clarified that the character of TJ/Fuffy is a combination of all her male friends and the plot and twist of the film is far from how they are in real life.
Talking about the actors' processes in portraying their roles, they both agreed that there was an "unspoken chemistry" between the two of them that helped them play the characters seamlessly and genuinely. However, they clarified that they stayed true to the script.
The film has beautiful cinematography, care of Boy Yñiguez, which transports audiences to an introverted lens on two persons whose bond is stronger than any metal in the world. And yet, there is this endearing atmosphere brought on by the scoring and the poetic narration that makes one root for their happiness by the end of the film.
"There is more to it than meets the eye," Pascual said, talking about his character's personal feelings towards Amanda. "I guess what was important for me as Fuffy, as TJ, was not to give too much away. It's 'not to cross the line' because you value the friendship so much that there's more to it than just being romantic. I guess it was hard. I just wanted to be with her. It made so much sense in the end because I just let nature take its course and just be there for each other. Basically, I learned, I actually learned from this film. If I'm watching it, it's like, 'Yes, it is possible. It can be, it can happen,' and that's what I learned. As long as there's love, you can move mountains and you go from there."
De Rossi also revealed that before she made this film, one of her points of reference is Pascual's friendship with acclaimed director Joyce Bernal, who served as creative producer of this film. "After watching him and Joyce Bernal treat each other, I said 'this is so entertaining. My best friend and I are the same," she recalled.
She further shared her experience as a first-time director and became honest that it was not the easiest of roles. De Rossi said that had she not acted in this film, she might have had a better story to tell. But then she clarified, "I chose to direct this film because I knew with Piolo, I wouldn't have to direct anything. Just come to the set, just be who you are, and let me just think of my shot, and just hope to get it right."
For de Rossi, working as an actor and a director, as well as the writer, she did not have the luxury nor the privilege to see herself on the monitor screen as that deems impossible. But when asked if she would direct again, she said that although it was physically draining and took a toll on her health, she would still do it.
Pascual backed her up and said, "It was easy being directed by Alessandra because she knew her material. She knew her script. She knew what she wanted. She knew her shots. I didn't have to think about [her] as an actress because I knew she could take it on. I knew she could handle it... I just believed in the project and I just went along with her, and I just had fun."
He continued on giving anecdotes about the director, of how careful she was to not try to offend the actor but talk about different approaches with a calm mind. "What's nice about Alessandra is that she's collaborative, and she listens for something... if she knows this can probably work, she would give away," Pascual said.
My Amanda may not be the first Filipino film that explored this approach to romantic comedy or drama films. But its simplicity gave it more area to gather sincerity among its actors. Another aspect of the film that I personally liked the most, is that it tries to veer away from the facts of daily life—their work careers, their family backgrounds, their other friends—and just give the audiences a closer view on their narrative as longtime friends, the people that are directly affected of that, and the developing events in their lives that affect their relationship only. Drawing in from the pool of anti rom-com films in the past, it captured the essence of restraint but also more on the respect of the characters toward each other. Of how the ending would be, if they will raise their relationship to a higher level, that is for you to see and experience.
---
Watch My Amanda on Netflix starting 15 July.