New Normal Home Improvement Tips: Vianca Añonuevo Favila and Mark Steven Perez On Upcycling And Home Office Design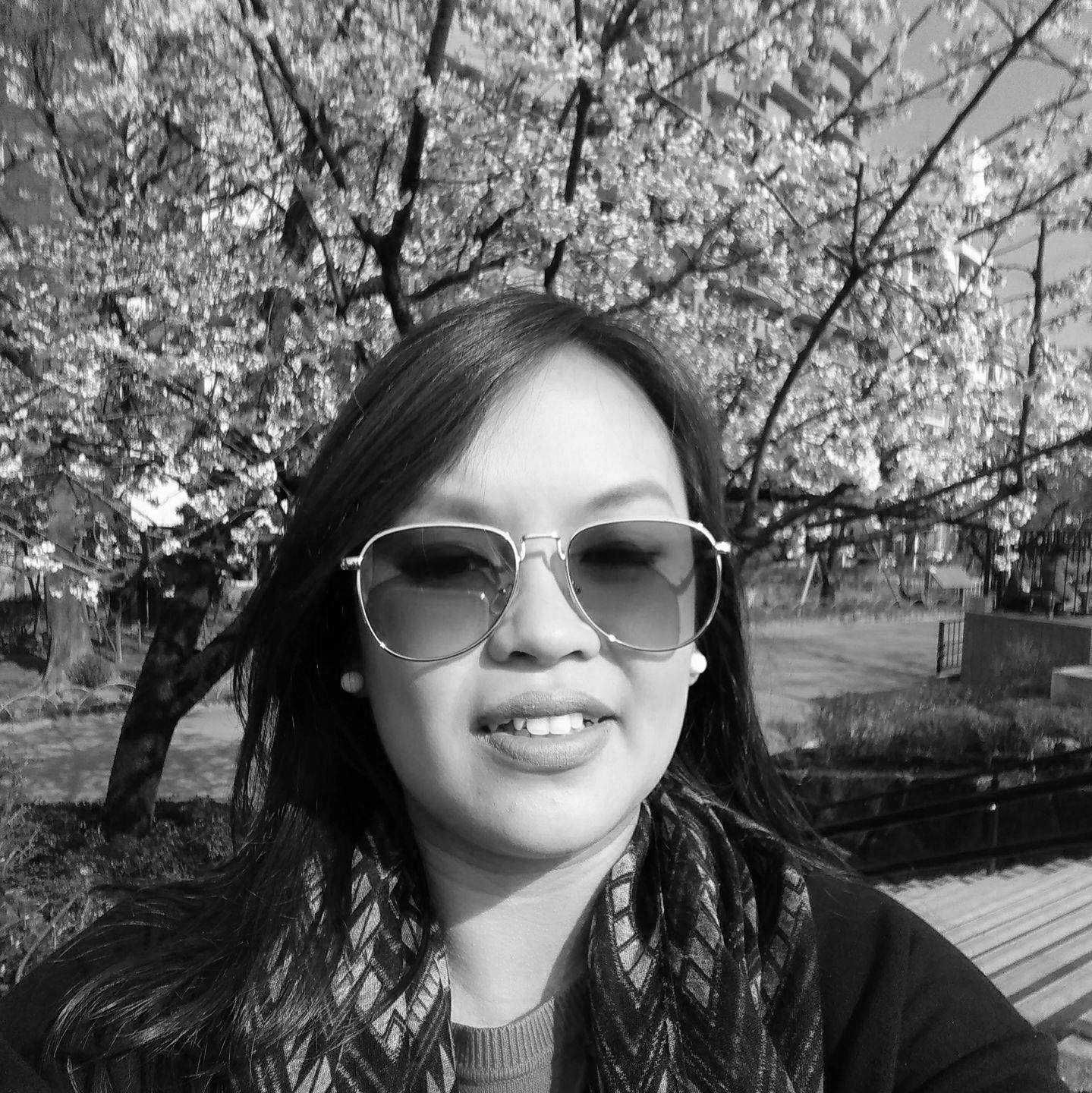 By Maritess Garcia Reyes
September 11, 2020
Empire Designs' dynamic duo reveals practical pointers on how to maximise your home and use what you already have to decorate it in this time of uncertainty
Any tips on creating a home office? What are the basic pieces that you need? What elements can you add and play with?
Vianca Añonuevo Favila: In creating a home office, decorate your desk with things that would keep yourself relaxed and balanced in case things get a bit hectic and stressful. The key is to have an overall experience of sight, smell and sound. Art, crystals, candles and diffusers work well for me. I surround myself too with lots of plants and dried flowers to make my home office look pretty. Creating a pretty home office helps inspire one to work, I believe; and plants and flowers relax one's eyes especially for those staring at a blue screen often.
Styling one's background is also something to consider. Showing a messy home can be distracting to the person you are talking to. As you do online meetings, you give a glimpse of your home (even if just a portion of it) to the person you are speaking to--having a beautiful setting is also a reflection of one's self.
Read also: Home Tour: Architect Sarah Canlas' Two Living Spaces For Fluid Dual Living
Mark Steven Perez: The main objective for a home office is to be able to create a workspace that's effective, comfortable and of course, inspiring for any user. It's basically client-centred. That person should be able to efficiently focus on his/her tasks and be productive at the end of the day. The space should be well-lit, [as well as] free from unnecessary clutter and distractions. The worktable should be good enough for the amount of counter space the person needs. Some needs more counter space for papers, books and devices. Others can actually work with just the minimum, like me.
Storage spaces and organisation are also important. When you "go to work", you want your space to be clean and organised well so you know where to get your files, tools and other small stuff. Extra drawers really come in handy. For those who need a printer, it's also important to know where to put them. We are so lucky we can now print wirelessly. Sometimes these printers eat so much of the counter space. Now, we can hide these printers away and place them in some shelving so we can really maximise our work counters.
Choosing the right chair for the user is also a bit tricky so most of the time, we ask our clients to try and sit on the chair options first before they make the purchase. After all, it's the client who would be the one sitting there for almost the entire day. The chair has to be very comfortable and ergonomically designed especially for those who need to sit there for more than four hours a day. Here, comfort, functionality, long term use, not to mention maintenance, are the things that we really need to consider [on top of] aesthetics and price.
Once we have defined the essential requirements, we can now create and visualise the look that would best fit and inspire the homeowner. Color scheme, materials and finishes of the furniture, lighting, storage and nice table accessories come in play here. Plants also play a big role, for we always need a visual rest from looking at our computer for hours. It's always nice to have some flowers or greens on top of your desk or near you at some corner in the room. Besides, they also help purify the air we breathe in the room. When it comes to lighting, some people prefer daylight fixtures; others want it warm-white or somewhere in the middle, like cool-white. But cool-white to warm-white lighting, from 3000k to 4000k, are more flattering than having daylights. Daylight is really more "office". But it really depends on the client's preference. If he/she prefers daylight as general lighting, we can put a nice interesting table lamp on one corner and have a cool-white bulb in it to set the ambiance.
Overall, the client's need and personality are what we really consider when designing for an ideal work-from-home set up. It's very personal in a way and we, as the interior designers, try our best to marry what they need and like and what we think professionally would really work best for them.
Again, know what you need for you to function and work well. Source online for inspiration and also to shop, so you don't have to leave your home and risk your health. To save up, it's always best to re-use and re-purpose. You just have to be creative in putting things together in your workspace. Invest on your chair that's comfortable enough to sit on and that supports your back properly. To reiterate, it's comfort, functionality, long term use and maintenance come first, before aesthetics and price.
What's your take on upcycling and repurposing?
Favila: I am an environmentalist at heart and I am an advocate of upcycling and repurposing. There are so many beautiful pieces of repurposed furniture that I have used in my design projects and it adds a nice touch to every home. In my home, my beautiful wooden bar cabinet was purchased from a furniture supplier who specialises in repurposing and upcycling. Our company, Empire Designs, too, makes upcycled soy candles using used wine bottles.
Perez: Of course, I'm always up for upcycling and repurposing, especially now in these challenging times when everything is so uncertain. I'm also a firm believer in maximising lifespans [of items] and minimising wastage--whether in fashion, home and construction or technology. We had a residential project where I had to personally handpick furniture, lighting, art and decor from a family's old home in Makati that was due for demolition. We reused and transferred most of them in the condominium space that we renovated along Ayala Avenue. There was a deep sense of joy in seeing and using antiques as well as combining them with modern elements for a new interior set up. There's definitely priceless beauty in these furniture pieces that not a lot of designers, especially the young ones, appreciate. Not only do you get to give them a new lease on life, but you are also able to retell the beautiful history and craftsmanship behind them.
Read also: These 5 Mistakes Could Lessen Your Productivity As You Work From Home
Can you give us tips on how to make the home in tune with the New Normal?
Favila: At the moment, a lot of us would have the same New Normal needs: a larger home office space, a homeschooling/distance learning space and a home gym, to name a few. Assessing how to improve one's home can be daunting but we can actually look at it in a positive light. It can actually be a wonderful excuse to nest again and redecorate. You can try your hand in DIY and learn new things about yourself or you can also hire a professional interior designer who can lessen your burden. The best advice I could give whether you decide to DIY or seek help from professionals is to really think of what you need now and not focus on items you might eventually need "someday". I always tell my clients that letting go of things is actually a therapeutic experience and surrounding yourself with things that focus on function can help one adapt to the changes in this New Normal. After all, your home should reflect your lives and how you live it at the present and comfort should never be sacrificed for aesthetics.
Perez: Now that we spend more time at home with our family while we also work at the same time, it is important to realise that our home is really such an essential--thus the need to make and keep our homes inspiring to nestle in and do our daily tasks. To start off, find out what kind of style would really inspire you the most. So if you need to change a certain look in your home, you know the design direction you need to go for. Ask yourself which part of your home you feel you'd need to improve or spruce up. It also helps to declutter and have a more organized storage systems and workflow inside the home. Having everything in their proper order, with decor and greens in the right place, would greatly give your eyes a visual rest, therefore lessen any stress or anxiety and thus providing you with a more inspiring home you deserve.
Since the New Normal has changed the way we shop, any tips on sourcing?
Favila: Best advice I could give is to stick to online shops created by names you trust such as companies who have been in the industry for quite some time and have expanded to online services. You would find that your favourite store has now added new ways to serve you without actually going to their physical store. There are so many e-commerce websites now that can give an amazing customer experience to help those who are not yet comfortable in online shopping. An example of which is Gussy, Empire Designs' e-design or online interior design service with a curated marketplace for home furniture and furnishings.
Perez: It is actually addicting to source online nowadays because a lot of home brands are going online and of course you have the convenience of just staying home, not risking your health or bearing with the traffic. There are so many online platforms from various brands which you can shop from, Focus Global, which carries luxury brands such as Siematic, Sub-Zero, Wolf, Miele, Hunter Douglas, B&B Italia, Ethan Allen, Dornbracht, Villeroy&Boch, Orama and Boffi can walk you through their virtual showrooms. Their teams are also available to assist you anytime. Like what Vianca said, we have the Gussy website where you can actually do online home styling consultations for any of your home improvement needs. Your design proposal is actually linked to the site's marketplace for in-demand furniture, lighting and accessories of all sorts. Generally, when sourcing from one website to another, it's always best to check on the site's product reviews, customer service and contact information. If not, ask your friends, family, your architect or interior designer if those brands or websites really offer the best quality products and service and safe payment gateways.
Read also: Interior Design: 10 Home Trends To Watch In 2020
How has the New Normal changed the way you entertain at home?
Favila: We have not really entertained anyone at home since March and since we too do not get to dine out anymore, we instead bring out our best décor, china and silverware for our own daily use. Because of this, my New Normal guests would really be my family. I have styled our table in numerous ways depending on the theme. For example, on one of our date nights, I prepared a charcuterie board paired with red wine and set up a small table in our balcony for my husband and I. During the summer, I prepared a picnic table with matching fresh coconuts and snacks after swimming to make my kids feel like they are on vacation, even while indoors. We have Korean nights, Japanese nights … you name it. This in turn allows my family to still have a unique experience even at home.
Perez: There's actually no drastic change, in my case, when it comes to entertaining at home. I always had the mantra to utilise and maximise the use of everything at home, of course with proper care and maintenance. Most of the time, the things that you store in your cupboard, storage or display cabinets that you don't use, they deteriorate over time. So now that you won't be entertaining much of your friends and relatives at home, it's time to bring them out and use them. They're all meant to be used and not hidden or kept on display. You'd realise that you can actually have fun mixing and matching your well-kept ceramics, glassware and flatware and use them on just an ordinary day. This is also the best time to hone your cooking or baking skills using the freshest and finest ingredients. You can experiment and do trials all you want until you perfect the dish and presentation right for the occasion. After all, you deserve the treat and you should always be the VIP guest right at your own home.