Nora Aunor's Monovlog, Lisa Macuja's Ballet Concert, Lea Salonga's Masterclass: Theatrical Performances To Catch Online This May 2020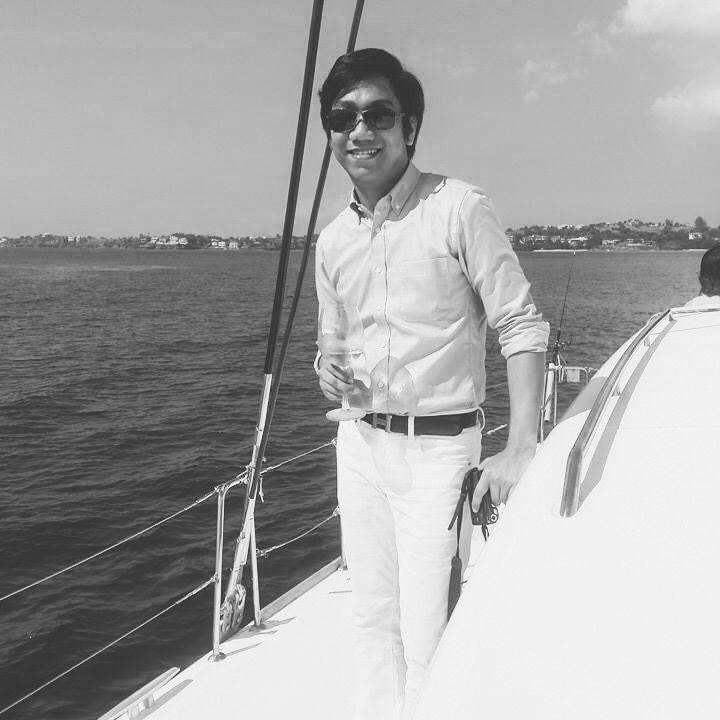 By Franz Sorilla IV
May 12, 2020
As we continue our hermitage during the quarantine season, we round up archival footages of stage plays and musicals as well as upcoming theatrical performances that you can catch this month online
Nora Aunor in Layeta Bucoy's "Lola Doc"
Gender-swapping the character originally created by Layeta Bucoy for Tanghalang Pilipino's monovlog series on Youtube, Philippine show business' superstar Nora Aunor will be stepping into the shoes (or dare we say, into the live stream) of a pandemic frontliner recently performed by Nanding Josef for the same theatre company.
Brought upon by the recent situation in our country and around the world, the resident theatre company of the Cultural Centre of the Philippines has adapted new means to create platforms for artistic endeavours.
"We want our content made available for our audience to enjoy and we initiated this by producing and publishing our first monovlog series," Tanghalang Pilipino's digital platforms and marketing manager Juan Lorenzo Marco says. "We now see this [as currently having potential to set] future projects in motion. This has resulted into a collaboration between our organisation and one of Philippine cinema's greatest performers."
Lolo Doc, a monovlog written by Layeta Bucoy, encapsulates the situation our pandemic frontliners face at the moment through the eyes of an ageing doctor. Nora Aunor will be performing for the series' sequel on May 21 in Tanghalang Pilipino's Youtube channel.
GOLD: Lisa Macuja (A Truly Classical Concert)
The Filipino prima ballerina Lisa Macuja gives us a special treat to enjoy for a limited time period only. Catch the archival footage of her special birthday show, GOLD: Lisa Macuja (A Truly Classical Concert), where she gracefully dances classical ballet pieces performed before her formal retirement. The magical performance also features Mikhail Martynyuk, the Philippine Madrigal Singers, and the ABS-CBN Philharmonic Orchestra under the baton of Maestro Gerard Salonga.
Don't Call Me Leah! A Masterclass by Lea Salonga
The Philippine Legitimate Stage Artist Group Inc. or Philstage, an umbrella organisation of the country's leading professional theatre and dance companies, has been producing virtual talk shows and performances for weeks through its Facebook page. Tonight at 10:30pm, Broadway diva Lea Salonga will be giving a masterclass alongside Philippine theatre new-bloods Lance Reblando, Ricci Chan, Narcies Cabico, Philippe Salvador Palmos, Jay Barrameda, Adrian Lindayag, and Chamyto Guedan.
The masterclass by the award-winning actress is for the benefit of the Open House Fundraiser initiative that helps support displaced workers in the performing arts community. For more information on how to give your support, click here. The masterclass will be hosted by another stalwart figure in Philippine musical theatre, Menchu Lauchengco-Yulo.
ADARNA
ADARNA, a revisiting and/or reimagining of a full-length corrido, featuring the mythic adarna. Through a multimedia theatrical presentation, ADARNA blurs distinctions between family dispute and love, home and faraway lands, and magical dreams and grim realities to ask why and to what end do we tell the stories we need and want to tell.
Kung Paano Ako Naging Leading Lady!
Being a maid is tough enough, but when Mely finds work under a group of unconventional employers, she steps up to the unique challenge for the sake of her family. When Mely's sister, Viva, enters the picture, Mely is reminded of a disturbing past, made complicated by an unsettling romantic revelation by one of her employers. All this is a tragicomedy about domestic help, sibling rivalry, and shattered dreams.
This video is available for a limited time period only
Firebird and other ballets
New interpretations of two Stravinsky classics created for the legendary Ballets Russes. The Firebird centres on the journey of its hero, Prince Ivan, who comes across the magical bird when he strays into the realm of Koschei the Immortal. Stravinsky describes The Rite of Spring as "a musical choreographic work, [representing] pagan Russia... unified by a single idea: the mystery and great surge of the creative power of Spring."
This video is available for a limited time period only
Mir-I-Nisa
Mir-I-Nisa was commissioned in 1969 for the Inauguration of the Cultural Centre of the Philippines. The storyline was created by National Artist for Literature Jose Garcia Villa to the original music of Eliseo M. Pajaro. This memorable epic ballet in three acts was originally performed in 1969 by Dance Theatre Philippines choreographed by Julie Borromeo and Felicitas "Tita" Radaic.
Mir-I-Nisa is a tale of a Muslim princess ready for betrothal (according to Muslim customs). Tasmi, noble and strong, and Achmed, just as virile but aggressive and boastful are the two contenders. However, it is the Datu who chooses his future son-in-law. Whoever retrieves the pearl he throws into the sea wins his daughter.
Mir-I-Nisa premieres on 16 May, 3pm
Tales of the Manuvu
A contemporary production of the hit rock opera ballet, Tales of the Manuvu is based on the Manobo myth of creation. With celebrity singers, a band, and the OPM platinum hit song "Noong Unang Panahon," it depicts the First Man and First Woman in the journey that created Earth and Sky.
Tales of the Manuvu premieres on 14 May, 3pm
Rated: PG
"Rated: PG" delves into the psyche and developmental stage of a child so that a better understanding is reached between parent and child, therefore bringing a more harmonious relationship to the family.
This video is available for a limited time period only
Lysistrata ng Bakwit
A Filipino translation of Lysistrata by Aristophanes by Tanghalang Ateneo in 2018. Directed by Ricardo Abad, translation and adaptation by Gerald Manuel and Sabrina Basilio, under the guidance of Guelan Varela-Luarca.
Zsazsa Zaturnnah Ze Muzikal
Get ready as the phenomenal superhero Zsazsa Zaturnah comes "vack with vengeance" as the Cultural Centre of the Philippines premieres its archival footage on its Youtube channel on 30 May at 3pm. Based on Carlo Vergara's graphic novel, the hit musical starring Eula Valdez and the Tanghalang Pilipino was one of the theatre company's longest running shows. The stage musical is written by Chris Martinez, original music and lyrics by Vincent De Jesus, and directed by Chris Millado.
Cats
In his weekly presentation of his much-loved musicals on the Youtube channel "The Show Must Go On", catch Andrew Lloyd Weber's 1999 production of Cats. It will be featuring Elaine Paige as Grizabella and Sir John Mills as Gus.
Cats premieres on 16 May and will be available for streaming for 48 hours only here
Antony & Cleopatra
Watch Antony & Cleopatra directed by Simon Godwin. At the fringes of a war-torn empire the Egyptian Queen Cleopatra and Mark Antony have fallen fiercely in love. In a tragic fight between devotion and duty, obsession becomes a catalyst for war.
Ralph Fiennes and Sophie Okonedo play Shakespeare's famous fated couple in his great tragedy of politics, passion and power.
Antony & Cleopatra is streaming for free 7pm UK time on Thursday 7 May. Available until 7pm UK time on Thursday 14 May 2020.