Letras y Figuras: The 19th-Century Philippine Art Form's Origins And Legacy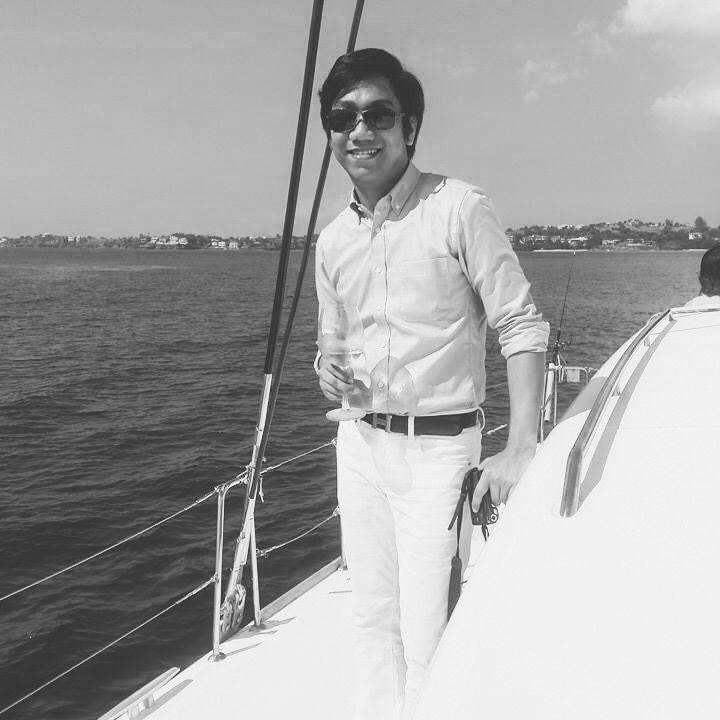 By Franz Sorilla IV
February 08, 2021
The great Greek philosophers introduced to us the basic theoretical principle of mimesis in the creation of art. "Art imitates life," they say; and indeed, some of the world's finest works of art and literature have been inspired by actual people, stories and events. This principle is no stranger to Philippine art.
During the pre-colonial times, tribesmen carved animals on wood, drew hand paintings in caves and etched language characters on leaves, branches and stones. But art, just like anything else, evolves with its community. Philippine art has developed throughout the centuries, mirroring the sensibilities and sentiments of the Filipino people.
Today, one of the sources that we look at to give us glimpses of Philippine daily life are Jose Honorato Lozano's mid-19th century paintings. Unknowingly, he devised a style and technique inherently Filipino. Called letras y figuras, Lozano's depictions are formed around the alphabet. Human figures, animals, plants and other objects are contoured to appear as letters that spell out particular names of places, people, or simply words and phrases.
Born in the early 19th century, Lozano was the son of a lighthouse keeper at Manila Bay and grew up in Sampaloc, Manila. He is currently known as one of the pioneering visual chroniclers of Spanish-era Philippines, taking inspiration from Damian Domingo's tipos del pais paintings. His detailed watercolour paintings that immortalise the way of life in his era is considered one of the rarest treasures of galleries, museums and auction houses today.
The pictorial representation of these paintings may be traced back to costumbrismo, a Hispanic art form that may be a literary or a pictorial interpretation of local everyday life, customs, traditions and mannerisms. In his book Jose Honorato Lozano: Filipinas 1847, art historian and former Philippine ambassador Jose Maria Cariño conjectured that Lozano may have been trained by Chinese painters, to explain why his style of costumbrismo appears similar to Sinitic techniques.
Cariño also wrote that Lozano's paintings not only "confirm the artist's distinction as an incomparable visual chronicler of daily life… [but also] painted scenes from everyday life that tell a story". As such, Lozano's albums were reproduced mostly to serve as souvenirs for foreign travellers. They are revelations of the colours popular in his time, the opulent life of the principalia and ilustrado social classes, as well as the diverse ethnic traditions in the different islands and jungles of the Philippines. Art history professor Santiago Pilar was once quoted in an article saying that Lozano's art represented "some of the most quaint and endlessly fascinating relics of Filipino culture in Spanish times".
There are only a handful of comprehensive albums of Lozano that have surfaced in the modern times and remain in pristine condition. One is the Nyssens-Flebus album, 25 landscapes in watercolour that appeared on the UK Antiques Roadshow TV show in July 1995 and caused a revival of interest in Lozano's letras y figuras. Second is the voluminous Gervasio Gironella album and a third is the Jose Gandara album, commissioned by Spanish Governor-General Jose de la Gandara y Navarro. There is also the Albun de JA that came up for auction in 2015 and set a world record, and the Albun de ML that surfaced only recently, in 2019. But the first that came to light was the Ayala Album that contains 60 works by Lozano and two of his contemporaries. It was privately offered to the Ayala Museum in 1992, originally owned by Carl Johann Karuth who came to Manila in the mid-19th century, worked for Jacobo Zobel y Hinsch and married one of his daughters, Carmen. Ayala Museum exhibited another Lozano album, the one featuring Puente Colgante de San Miguel. Selected artworks from that album were featured in Treasures at Ayala Museum exhibition (April 25 to July 31, 2002) and in A Millennium of Contact: Chinese and Southeast Asian Trade Ceramics in the Philippines exhibition (May 1, 2008 to May 31, 2019).
Read More :The Brilliant Life And Turbulent Times Of Don Jacobo Zóbel y Zangróniz
Today, the legacy of Lozano's letras y figuras continues in the creativity and ingenuity of modern Filipino artists, most of them anonymous. In the provinces and other known tourist spots, some names of towns spelled out in this form. A 20th-century rendition bearing the name of Imelda Romualdez-Marcos hangs in the Malacañan Palace Museum. Alvaro Jimenez, a self-taught Capampangan artist, also attempts to revive the art form with his depiction of modern-day Philippines. The ingenuity of Lozano and his contemporaries remains unmatched but as art continues to imitate life, letras y figuras will live for as long as life itself.
Images Ayala Museum (Puente Colgante de San Miguel y album, 1850-1851, from Jose Honorato Lozano's Album Filipino)
Images Biblioteca Nacional de España (Vistas de Las Yslas Filipinas y Trages De Sus Abitantes, 1847, by Jose Honorato Lozano)