PETA's Restaging of 'Ang Buhay ni Galileo' Challenges the Youth to be Censorious in Pursuit of Truth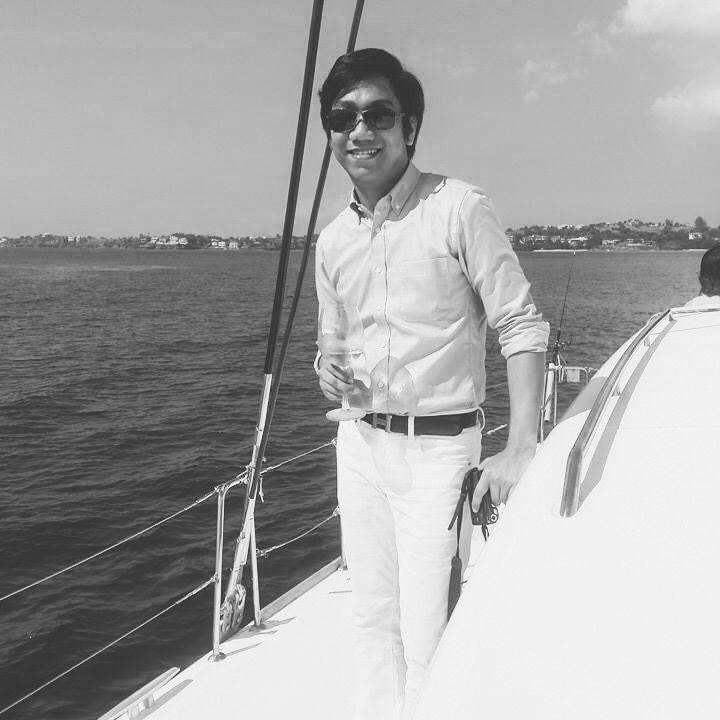 By Franz Sorilla IV
October 02, 2018
"Truth is in danger today. We do not know anymore which is real and which is 'fake' news. 'Truth' is the truth that protects the interest of the general society," Joel Lamangan says, reprising the role of Galileo in the 2018 restaging of "Ang Buhay ni Galileo" (Life of Galileo).
The Philippine Educational Theatre Association (PETA) opens its 51st season with a limited-run restaging of Alan Glinoga's translation of Bertolt Brecht's Leben des Galilei (written in 1939 and premiered in 1943). After coming home last year at the Rajah Sulayman Theatre in Fort Santiago, Intramuros, PETA found it fitting to be this year's season opener and to be followed by the company's socially relevant plays such as A Game of Trolls, Tagu-taguan Nasaan Ang Buwan, and other satirical performances from Jon Santos, Third World Improv Theatre, and Dulaang UP.
Bold move it may seem but PETA's intentions are pure, that is to educate and initiate discourse on matters that are relevant and of great importance. Hence as opposed to its premiere in 1981 where the primary audience is middle-class activists and minimum security prisoners (attending with guards and in handcuffs), PETA dedicates this year's run to today's generation by inviting high school students and teachers in each performances.
This year's production's director Rody Vera says, "I think it is important for the youth to know and understand the dichotomy of faith and doubt. What opens the mind to see the truth is doubt. And when we attempt to question what we believe in, we then come closer to the truth and our faith strengthens."
Returning on stage from the 1981 production are Bodjie Pascua playing again as Philosopher and Barberini, and Joel Lamangan who reprises the role of Galileo that he originated. Former cast members from the 1981 production Brenda Fajardo and Bonifacio Juan return this year as members of the artistic staff. Now that the play is being shown in the PETA Phinma Theatre, Juan's set and props are finally free from unexpected rains. Fajardo rebuilt the backdrop but with the same design inspiration of Francisco Goya paintings. The excerpt of Galileo's last lines from the play is still seen in the backdrop, juxtaposed on the mushroom cloud of an atomic bomb explosion. Nevertheless, the set has been given a fresh look and made more prominent as the plot unfolds through Roman Cruz's dramatic lighting.
From its 2017 production, cast members Upeng Galang-Fernandez, Noel Comia Jnr, Ian Segarra, John Moran, Gie Onida, Randy Villarama, Jojo Atienza, Jack Yabut, Roi Calilong, JP Cuare, Boy Aquino Jnr, Joseph Madriaga, Benedict Manaois, Norbs Portales, Raffy Tejada, Jason Barcial, Ada Marie Tayao, and Kabaitan Bautista return on stage to give us different perspectives on Galileo's life with their striking portrayal of various characters.
"Be inquisitive, censorious, and continue discourses among peers, in order to arrive to the truth"
Before PETA restaged Galileo last year, the late Soxie Topacio was supposed to direct but his sudden passing gave Rody Vera no other choice but to take over. Vera is a mentee of Weimar National Theatre Artistic Director Fritz Bennewitz, who directed the play with PETA in 1981 as well as in other countries. "Bennewitz is probably one of the most influential mentors I have ever had as a playwright, an actor, and as theatre director," Vera said. "When he came back to stage Macbeth—which I translated—I had full hands-on apprenticeship. He spent hours explaining each scene, sometimes each line, like he was teaching a 10-year old me about nuances, subtexts, etc. Everything Fritz taught me, I will treasure all my life. These precious lessons guided me in my work."
Indeed, Vera stayed true to Bennewitz's direction but recalling his notes was a bit of a challenge for him and the staff. "There were a good number of notes from the production design pool. Fajardo was probably the only one who had the foresight to document the process of the Design Pool. Having Joel Lamangan reprise the role helped, too. He can recall chunks of scenes. We had to compose a few songs, however, because the only remaining audio recording of the production cannot be recovered completely," he recalled.
Nevertheless, the play has always been successful to retell the story of the renowned astronomer's life and be resonant to the current state of society. Citing again the late Alan Glinoga's blurb for the 1981 production of Galileo, "Inaasahan na sa dulang ito, mapulot natin ang lahat ng maaaring pulutin, malaman ang maaaring alamin. Hayaang magsilbi ang nakaraan sa kasalukuyan, bayaang maglingkod ang gawang banyaga sa Pilipino. At nawa, magsilbi itong inspirasyon, lalung-lalo na sa mga batang mandudula, upang sa malapit at malayong hinaharap, makalikha tayo ng mahuhusay na Pilipinong dula." (We hope that through this play, we pick-up as much learnings as we can and know as much as there can be known. Let us allow history to serve the present, and what is foreign to benefit the Filipino. Let it be an inspiration, especially to young playwrights, so that in the near and far future, we can create excellent Filipino plays.)
Curtain opens in 1610, when Galileo was ready to prove Copernicus' doctrine that the world revolves around the sun and not otherwise. He made a version of telescope, enhanced it, and through its lens he was able to research further and prove theories. However, the truth he holds and believes in is being banned by the Catholic Church and it took a village for him to be received by the Roman College. The election of a new Pope was thought to be a silver lining in the cloud for the scientist but with the High Inquisitor's schemes, Galileo was forced to retreat. His battle for truth against society's powerful figures, particularly the Church, still rings true in modern times but in different context. Nevertheless, whoever has power has the authority to impose the truth for his self-interests.
"Truth is in danger today. We do not know anymore which is real and which is 'fake' news. 'Truth' is the truth that protects the interest of the general society," Joel Lamangan said.
For some audience, the play may seem to be about Science and Faith but Vera said otherwise. "It is about power, the use of power to hide the truth and the abuse of positions of those who are in power," he said. "Like what Galileo said, you cannot impose truth nor faith. When you impose what should be believed in, you are actually killing it. It becomes a blind faith. And I think, the play challenges us to think if what we believe in genuinely comes from the deepest of our hearts or it is just imposed on us."
"That's why we encourage the youth to be inquisitive, censorious, and continue discourses among peers, in order to arrive to the truth," Norbs Portales, one of the cast members, added. One of the lead cast members Ian Segarra said, "The youth is the lifeline of our nation. We need to invest in them. I think we are on the right track if we awaken and empower these young people to pursue truth and mold them to be altruistic." Segarra portrayed the role of the adult Andrea, Galileo's child student who eventually became a teacher when the Galileo revoked all his claims and discoveries in order to spare his life from death punishment.
'Galileo', not for the faint-"minded"
PETA's choice to bring the play closer to the youth is perhaps what the current society needs, however it is a risk and a far attempt that may not turn out to be what the company expects. Lamangan's Galileo and Bodjie Pascua's various characters, particularly the Singing Balladeer, were poignant and stellar but their complex satirical subtexts can be easily mistaken by young audiences as crazy antics. The message may then be a waste and instead of making lasting impression necessary for a paradigm shift, it can just be mere spectacles on the stage.
Be that as it may, the production still succeeded in its objectives. Being performed now inside the theatre, the play is finally free from external distractions as compared to its Rajah Sulayman theatre performances. Moreover, it draws an intimate audience where a Q&A can be facilitated right after the play where the young audiences can share their insights, deepen what they have learned, and be reminded of the lessons on Galileo's plight.
The songs were sublime as expected, with harmonies perfect in setting the mood for each scene transition. But again, the play demands for attentive listening as certain lyrics tend to sound simple but actually rich in message. Vera shared his insight in one of the songs, "There, the people of Firenze realised that they can change the belief or status quo...that what long believed as true can be false and easily debunked. The song, as well as the play, shares to the audience the message that we have the capacity to make a change for the whole country. That we can serve others rather than ourselves. Here. Now. If we only open our minds."
PETA's Ang Buhay ni Galileo is running until the 7th of October. | Photos courtesy of Trixie Dauz