Rachelle Gerodias Is Madly Filipiniana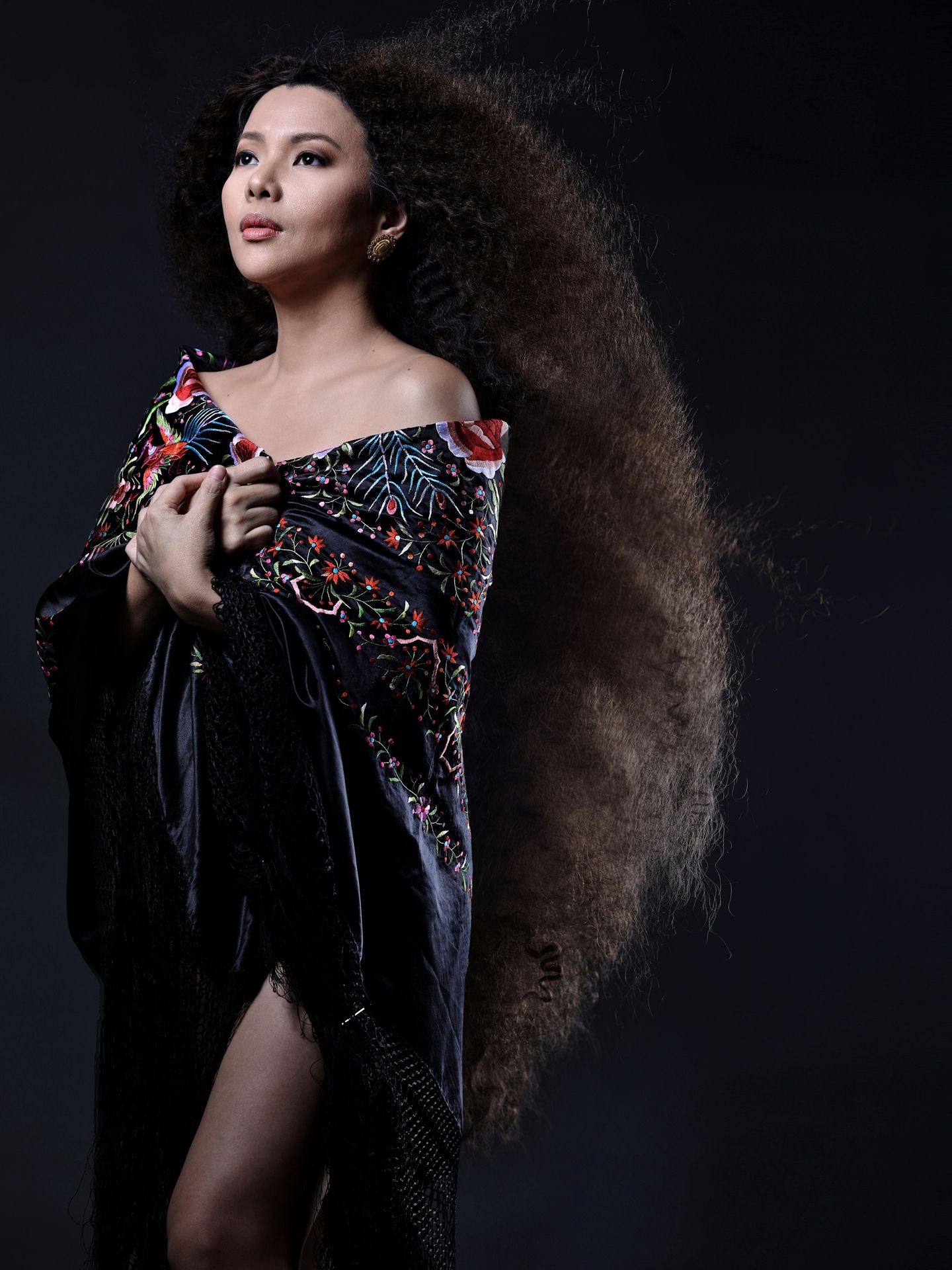 Rachelle Gerodias, the country's premier soprano, is back on stage to perform our most beloved Kundiman hits
ThemeWorks Events, is collaborating with the country's premier soprano, Rachelle Gerodias, to stage her first solo concert after some years of respite. This will be a three-day concert on October 13, 14 and 21 2018 at the Globe Theater of the Maybank Performing Arts Theater in BGC.
The first evening, October 13, will be part of the showcased performances of the Pinoy Playlist Festival spearheaded by the BGC Arts Centre and curated by Ryan Cayabyab and Moy Ortiz.
The second evening, October 14, is the concert's Gala Night. Patrons of the art, lovers of kundiman music, friends in society as well as Deans and Music students from various Colleges of Music are invited to watch. Proceeds of the gala night will go the Rachelle Gerodias Music Foundation which supports highly musically-gifted children and young adults who are financially challenged to pursue their music studies. The third evening will be a regular evening performance.
Various artists and production people have committed to contributing their creativity and expertise to this concert. Foremost writer and Stage Director Floy Quintos, has put together an interesting concept taking one thru a journey of Kundiman music and connecting it today's present music. The concert's Musical Director is Dingdong Fiel.
The line-up of guest artists for the evening is made up of an illustrious pool of talents: Maestro Ryan Cayabyab will perform on the first evening. Those performing in all nights are foremost pianist, Raul Sunico, one time president of the Cultural Centre of the Philippines; Byeong In Park, Rachelle's husband who himself is an accomplished international opera singer and has imbibed the Filipino culture in his repertoire and lifestyle; rock icon Jett Pangan, the Koro ng Unida, one of the recipients of the Foundation's scholarships and the Kalilayan Folkloric Group, a Filipino dance company of young artists. A chamber orchestra will complete the line-up.
The production and creative team is made up of one of Philippine theatre's outstanding production designers, Gino Gonzales and Robert Blancaflor who will dress up the stage, Rommel Serrano will do all of Rachelle's Filipiniana attire as well as some other members of the cast, John Batalla will design the lighting, Miguel Miñana is the concert's Executive Producer. The artists and most of the production members are contributing their artistry and services for free for the love of Pilipino music.
The three-day concert is set to happen at the Maybank Performing Arts Theatre, BGC Arts Centre, 26th Street corner 9th Avenue, Bonifacio Global City, Taguig City.