Samsung Introduces The Galaxy Z Fold2 That Pushes The Boundaries Of Mobile Experiences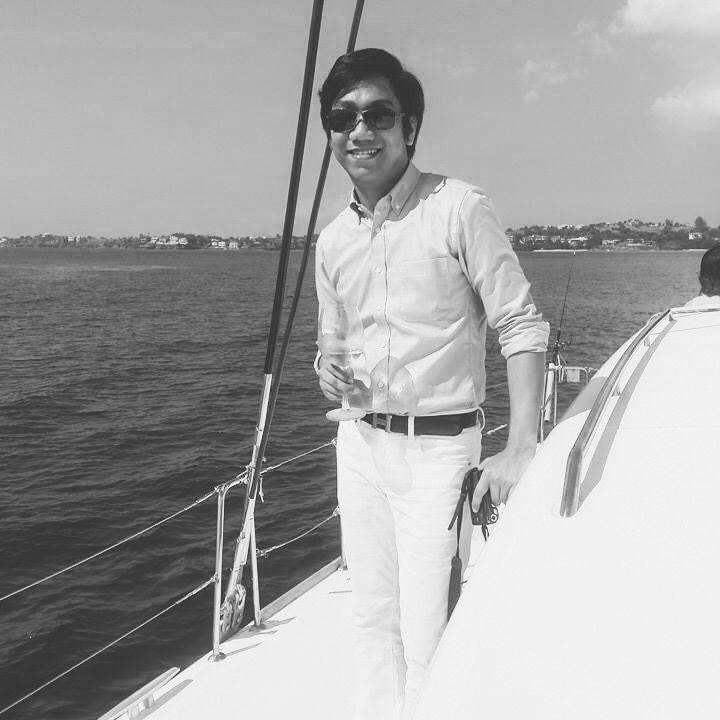 By Franz Sorilla IV
October 02, 2020
In Partnership With
Without a doubt, Samsung Galaxy Z Fold2 changes the shape of the future with its stunning and bold foldable design with refined engineering.
For its latest offering of foldable mobile devices, Samsung has recently unveiled the Galaxy Z Fold2 that is packed with enhanced refinements and meaningful innovations that would effortlessly suit the fast-paced lifestyle of anyone today. As its third iteration, the all-new foldable device boasts a larger Cover Screen and massive Main Screen when unfolded. The Galaxy Z Fold2 combines solid design and expert craftsmanship with intuitive new features.
"Our journey towards the next generation of mobile devices is full of originality and innovation," said Dr TM Roh, President and Head of Mobile Communications Business, Samsung Electronics. "With the launch of the Samsung Galaxy Z Fold2, we closely listened to user feedback to ensure we were bringing meaningful improvements to the hardware, while also developing new innovations to enhance the user experience. Further strengthened by our industry-leading partnerships with Google and Microsoft, we're reshaping and redefining the possibilities of the mobile device experience."
With its 6.2-inch Infinity-O Cover Screen, it gives every owner maximum usability that enables him to check emails, map for directions, or continue watching video-on-demand content while the device remains unfolded.
Speaking of which, unfolding the latest Galaxy Z gives you a 7.6-inch Main Screen, with minimised bezels and notch-less Front Camera. With its 120Hz adaptive refresh rate for smooth scrolling and gameplay, the Main Screen provides many opportunities for great mobile experiences like a computer you could easily keep in your pocket.
Combining form and function, the Galaxy Z Fold2 has a sleek, unified design. Samsung Ultra-Thin Glass is now on the Main Screen, providing a more premium and refined feel for the display. Not to mention, its sweeper technology within the gap between the body and hinge housing to repel dust and undesirable particles.
The Flex Mode in this latest iteration of Galaxy Z makes it easier to capture content and review in real-time. Now, there is no need to leave the camera app as you can clearly see the photo or video you just took and edit it if need be. You may also review up to five of your most recent captures on the bottom half of the Main Screen. This mode also allows you to record hands-free video and keep the subject in focus even when it moves.
There are many other camera and preview features this Galaxy Z Fold2 holds. Like the flagship features such as Pro Video mode, Single Take, Bright Night, Night Mode, Dual Preview, Rear Cam Selfie—all help you capture the moment in stunning quality.
But with the continuous changing of our lifestyles right now and as we adapt to the demands of our business and social lives, a mobile device with advanced multitasking capabilities is a must. Thanks to the recently-launched Galaxy Z Fold2, it's tablet-sized main screen fits like a puzzle piece in this generation's demands.
By using Multi-Active Window, the user may control his screen layout with more ease and flexibility. Experience more productivity now that you can open multiple files from the same app at the same time and view them side by side. Also, the new improved Multi-Window Tray allows you to open multiple apps at once. By simply dragging text, images and documents from one app to another, file transfers have never been this easy.
All these and more wouldn't have been made possible without Samsung's open and collaborative approach to its partners, especially with Google. Samsung has then fostered foldable UX innovation to realise the goal of creating the ultimate form factor. Furthermore, a trusted partnership with Microsoft has allowed Samsung to combine Galaxy Z Fold2's advanced hardware and large screen experience to be maximised by users for mobile productivity.
With its 5G band compatibility, users may access ultra-fast speeds. And with its long battery life and super-fast charging capabilities, users need not worry about battery life all day especially when they are always on-the-go. Sharing files to other devices have been also made easy with its Samsung DeX wireless connection and UWB technology, offering clutter-free productivity.
The Galaxy Z Fold2 will be available in the Philippines in Mystic Black and Mystic Bronze. It was officially released on 25 September 2020, with limited availability, in Samsung's Online Store, Samsung-authorised online partners, online channels of telco partners, Globe and Smart. On 2 October 2020, limited units will be available in select Samsung Experience Stores and telco partner stores.
For more information about the Samsung Galaxy Z Fold2, visit samsung.com.ph.