Philippine Pottery: Its Origins, Influences, And What It Is Today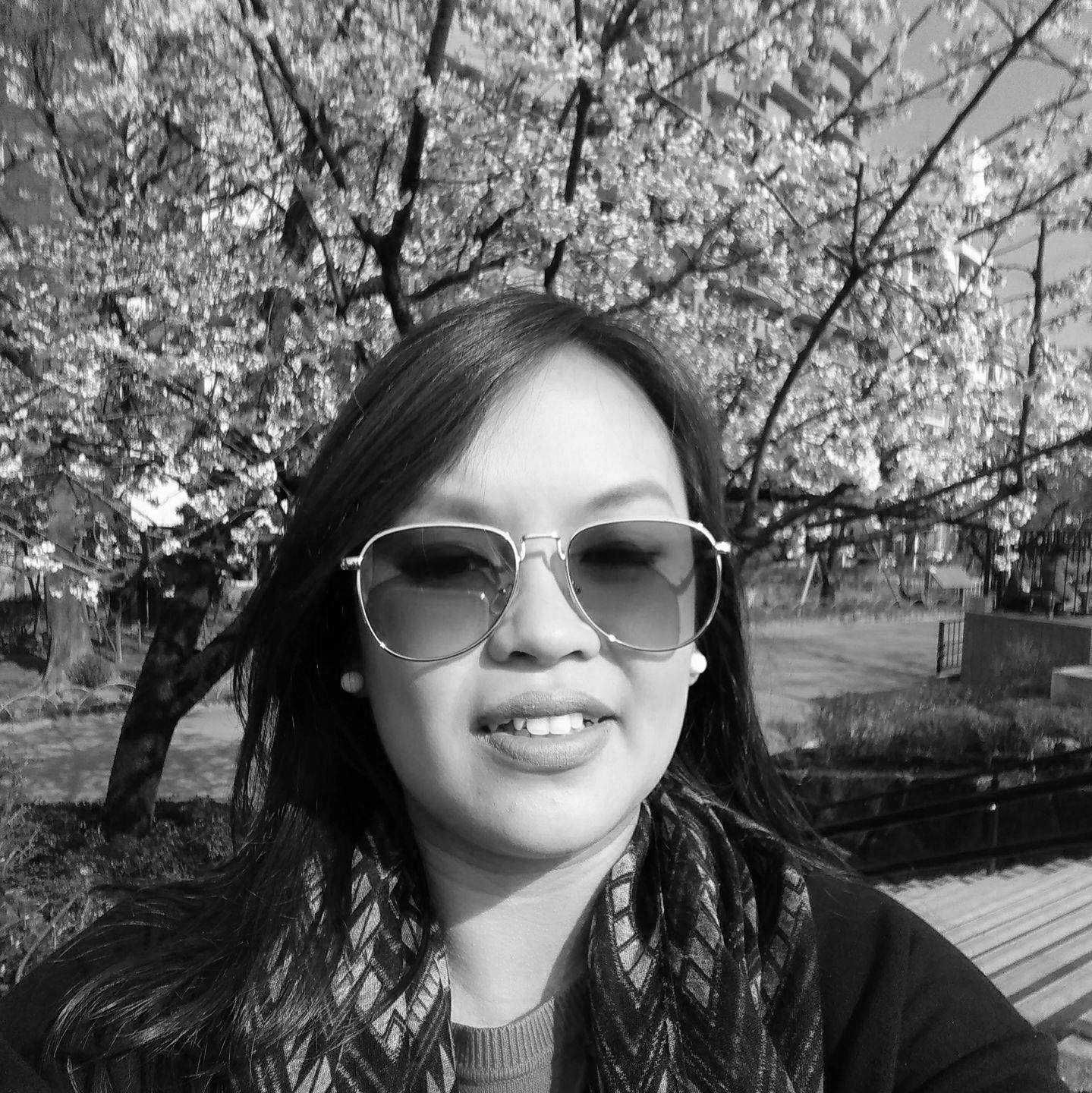 By Maritess Garcia Reyes
May 24, 2021
In this article, Tatler speaks with some of the local potters who keep firing the kiln in this modern-day and age.
The discovery of a 3500-year-old secondary burial jar from the Manunggul Cave of Tabon Caves in Lipuun Point, Palawan proves that pottery in the Philippines started as early as the Neolithic period. Found in the early Sixties, the burial jar is incised with curvilinear scroll designs painted with hematite.
Its lid is etched with a boat with two human figures that symbolise two souls journeying to the afterlife. Up to this day, the Manunggul Jar is considered to be one of the finest Philippine precolonial artworks ever produced and a masterpiece of Philippine ceramics. Even back then, pottery items were created to suit household needs: palayok (pots) for cooking, tabo (native dipper) for scooping water, as well as dishes, vases, goblets, globular bottles and vessels for both essential and ornamental use.
The Philippine pottery tradition peaked during the Metal Age, from 200BC to AD900, when Filipinos at that time explored specialised pottery forms, designs and techniques—a period referred to as the Golden Age of Pottery. However, a downturn in the pottery industry was seen during the colonial period when trade in the Philippines started to decline as local populations and economies were disrupted and displaced because of the Manila Galleon Trade.
There was a decrease in domestic earthenware production, which somehow continued through the post-colonial period when only utilitarian ceramics, stoneware and porcelain products survived.
Today, Philippine pottery continues to flourish locally, with key players determined to put Philippine ceramics on the global map. We speak with some of them to know more about how Philippine pottery, its process and current state.
More from Tatler: Online Pottery Classes For Beginners: Where To Book This 2021
SIEGRID BANGYAY POTTERY
Up north, in the mountainous town of Sagada, is another potter who specialises in stoneware that echoes local Sagada design. But what really sets her apart from the rest of the pack is her ability to identify clay deposits, which she, together with some others in her local community, hauls and processes into a shapable form. Siegrid Bangyay is an artisan who has trained under the tutelage of American ceramic artist, Archie Stapleton for two and a half years.
"We scout clay around Sagada, process it, form it and test it at a stoneware temperature of 2350F. If the clay is good, we haul in bulk, soak it in water [for] at least three to five days and sieve it thrice from a bigger screen size until it goes through a 40 mesh. We then drip-dry it for two to three months," Bangyay says. When the right consistency is achieved, the 70 to 80 per cent Sagada clay is combined with 20 to 30 per cent commercial clay.
The next step is wedging the clay together, or simply put, kneading to remove air bubbles and ensure a homogenous mass. It will then be aged for at least three weeks before throwing on the potter's wheel or forming it into an art piece. This process takes another three to five days depending on the weather. Once designed and trimmed, the pieces will be air-dried for another month.
"When it's bonedry, we load it in the kiln or oven for 12 to 14 hours of bisque-firing [and] wait two days of cooling down," Bangyay explains. These pieces will then be dipped in, splashed or brushed with prepared glazes, and baked in the kiln for 14 to 16 hours and cooled down for another three days.
Related: 5 Christmas Gifts For Your Kids This 2020: Onitsuka, Pottery Barn, Little Tikes And More
Pottery entails patience and effort but despite this, Bangyay says, "Pottery is addictive for me. In doing pottery, I feel like I'm not working. I'm playing. Pottery is physical work and can be physically draining but definitely therapeutic at the same time," she muses.
Unlike other ceramics businesses around the country that have seen a silver lining to the pandemic, the pottery industry in Sagada faced a huge challenge in marketing and selling their products. "We were depending on tourist arrivals, face-to-face exhibits and art fairs before the pandemic, so we went to zero-income during the lockdown," Bangyay narrates.
It was only in June when their community had the chance to sell their craft again through the help of their friends from Manila. Like clay, Bangyay and the rest of the potters in Sagada had to "change shape" to stay in the game. "We had to learn how to be active in online selling."
While Bangyay admits that the Philippine pottery industry may not be ready to compete with China, Japan and Korea for now, she is positive that it has a lot of room to grow especially with the accessible lessons and workshops offered in the Philippines. "We still have a long way to go, but it will be nice if we already start appreciating our own," she says, encouraging to support and buy local.
Read more: Introducing Univers Foundation & Art Project: In Support Of Local Creatives
CORNERSTONE POTTERY FARM
Owned by husband-and-wife tandem EJ and Eva Espiritu, this shop in Silang, Cavite creates food-safe stoneware and ceramics such as dinnerware, tea sets, mugs, chimes, oil burners and sculptures. "Our glazes are lead-free," says Eva who, together with her ceramic engineer husband, started the business in 1996 for an exporter. In 2001 however, they began producing for the local market. Four years later, EJ started his studio pottery while Eva continued to be on top of the design and marketing.
Made by the traditional process of casting and hand-forming, each Cornerstone item is painstakingly created with much accuracy, time and effort. The clay preparation alone is crucial as wrong proportions or formulations can make or break a batch. "In casting, we prepare a mixture of powdered clay, water and a dispersing agent; in hand-forming, we mix a sold wet clay with other types of clay. The sturdiness of the clay body must withstand the following baking temperatures: 1000C [1832F] for the first eight to ten hours of baking; and 1200C [2192F] for roughly 16 to 18 hours of second baking," explains Eva.
When the clay is ready, it will be moulded according to the preferred method. In casting, clay is poured into plaster moulds to create the shape; in hand-forming, forms are used as moulds or the clay is formed on the potter's wheel. Once formed, it will be placed on the shelf to dry for three to five days; after which, the surface will be smoothened or, if need be, carved. The process is called "green finishing".
"After the green finishing, the item is left on the shelf to dry another three to five days," continues Eva. Over a week and when the greenware is fully dry and trimmed, it is ready to be put it in the kiln and fired at a high temperature for eight to ten hours. Post firing, the kiln must cool down slowly for a day. A total of two days is spent on just this step.
Read also: Vietnamese Artist Known For Making Miniature Clay Models Of Food
Glazing comes next with master potter EJ personally formulating the glazes in-house. At this stage, the finish—whether matt, satin or glossy—and the colours (usually warm earthy tones of cobalt, greens, browns, greys and whites) are chosen. "We do minimal brushwork. We do not spray as we want to keep our production staff and our environment healthy," she says. Finally, glazed pieces are carefully positioned back in the kiln.
The positioning must be precise as temperatures vary in certain areas of the kiln. The pieces are also placed according to size to maximise the space. The glazed pieces are baked again at 1200C or 2192F for 16 to 18 hours. At this stage, the colours and textures from the glazes come out due to the mixture of heat, pressure and oxygen level inside the kiln. After baking, the kiln needs to be cooled down slowly again, which takes a day," Eva wraps up the entire process. The finished products then undergo meticulous inspection for deformities and cracks.
The laborious process of pottery-making has instilled many lessons and values in the hardworking couple. "My husband and I read a book titled The Mud Pie Dilemma. It was written by a potter about making art and making a living doing so. Pottery is what we were given to learn about life and its seasons and challenges and ourselves. We all want to make something of our life, but we also need to make ends and to know that God is faithful to complete what He has started in us," Eva shares. This stays true even now with the pandemic when most industries have been crippled.
The pottery industry, fortunately, is able to stay afloat with the booming plantita [someone who has fondness for plants] and platita [a person who collects dinnerware] communities. "Forced to stay at home, people began making their living spaces beautiful and families are now dining in. Even the simplest dish is elevated with some basic plating skills with our dinnerware," she enthuses.
Philippine pottery goes deeper than just the old palayok (pot) or paso (planter). "There is a growing community [of studio potters]. There is a spirit among the potters that fans the flame for each other's 'kiln'. Pottery is both science and art that involves costly experiences and beautiful experiments.
We need the arts to help us learn about ourselves, communicate ideas, express who we are, let others know we feel the same and to give us that moment to forget this pandemic and see beauty," Eva concludes.
CRESCENT MOON CAFE AND STUDIO POTTERY
Based in Antipolo City, Lanelle Abueva-Fernando has been in the ceramics business since 1981, specialising in functional, handmade stoneware ceramics. "My dad was assigned in Tokyo, Japan to work at the United Nations University in 1977. I had just graduated from the UP College of Fine Arts, so I joined the family in Tokyo. Seeing all the restaurants, cafes, museums and galleries with ceramics got me interested in the craft," Abueva-Fernando relates how her interest began.
She then joined a workshop in Tokyo. "After a few months, [I] was convinced, clay would be my medium," she adds. She started her apprenticeship in Hachijo-jimaan, an island southeast of Tokyo, with sensei Shokichi Aoki for three years. Shortly after, she joined another year-round programme for ceramics at the Sun Valley Center for The Arts and Humanities in Idaho in the United States. "In 1981, I came home to Antipolo and started a ceramic studio. For the next ten years, I was creating one-of-a-kind vases, bowls and other functional ceramics for the home. I [also] had two solo exhibits for ten years," she says.
After the eruption of Mount Pinatubo in 1991, Abueva-Fernando began incorporating volcanic ash glaze into some of her pieces. She tied up with the EVA Charity Foundation, which supports indigenous peoples displaced by the eruption. In the same year, she shifted to forming pieces by slip casting, or pouring clay into moulds. "We still clean and glaze the pieces individually.
Today, we supply hotels, resorts and cafes with our ceramic pieces," she says. While most of these establishments have been affected by the lockdown, she found the silver lining in people who, having stayed at home for long, have been spending more time to beautify their homes as well as tend to their gardens.
"They appreciate 'back-to-basics' like pottery and other home accessories. Online shopping [became] more popular. These days, several people get in touch with me to order my pieces online, [and] then [they] sell them to other buyers online too," Abueva-Fernando says, showing how the industry thrives even during the pandemic. Her works are showcased and available off-the-shelf in her Crescent Moon Cafe and Studio Pottery in Rizal.
PETTYJOHN POTTERY
Fil-Am potter Jon Pettyjohn became interested in pottery when he visited his cousin in Barcelona in 1972 and accidentally discovered an art school with a good ceramics department. He enrolled and studied there for two years and consequently apprenticed in a small shop before his return to the Philippines. Today, Jon runs the business in Calamba, Laguna with his wife Tessy; their products include functional stoneware and porcelain.
"These are the high-fired types of ceramics with origins in Asia, having long traditions in China, Korea and Japan," he says. Besides plates, bowls and tea sets, He also makes sculptural and wall works as well. "For me, there is no boundary between art and 'craft'. I feel a strong connection with the ancient potters and ceramic traditions. I have seen, touched and used pots hundreds of years old that moved and affected me as much as any painting or sculpture. Pottery has the lucky reputation of being a 'people's' art, not confined to walls and museums. I love that."
According to Jon, there is a wealth of materials here in the Philippines that are suitable for pottery-making including clays of various kinds and colours; feldspar, granite and quartz for glaze-making; and volcanic ash and organic ashes from woods, grasses and leaves that are interesting complex materials for making ceramic glazes.
"A big part of the excitement we get from our work is finding and testing these materials. Being a potter is very much like being a chef. We must first find and identify locally sourced materials and figure out how to use them in the best and most interesting way," he shares, adding that the actual production period takes about a month, a laborious process that has its own challenges along the way. "What you see is not what you
get. Something white might later turn blue or red and the high temperature we fire at (1300C or 2372F) can make unexpected changes. There is a lot of intuition in the process. Pottery is the art of anticipation," he says.
His works can be viewed at their showroom in Laguna and at select galleries in Makati such as Silverlens, Art Informal and Aphro. "Art in The Park has always been one of our best venues and the new online version is leading the way in the new normal solution to art retail," he says. The couple has also conducted various workshops and taught pottery to hundreds of students over the years.
"Many have become professional potters and trained others themselves. We are lucky to see a third-generation emerging. This is what I mean by tradition. We are links in this ancient chain that goes back thousands of years, [and] it's an honour to be part of it. When the pandemic ends, we hope to do more teaching again at our Laguna workshop," he ends.