Tabing Ilog The Musical: A Walk Down Memory Lane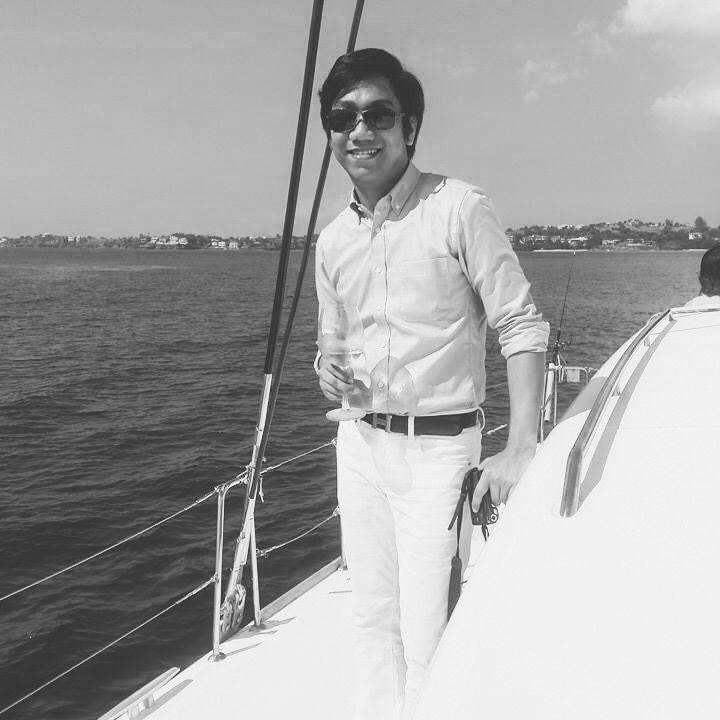 By Franz Sorilla IV
March 10, 2020
At first nostalgic and fan-serving, Tabing Ilog then carved a new path, owning the classic youth-oriented television series with its fresh vision of today's generation. But was it a hit or miss?
The 1990s and early 2000s was marked by the rise of youth-oriented shows in the Philippines, either imported from international productions or produced by the country's biggest media networks. During its heyday, ABS-CBN's Tabing Ilog (1999 to 2003) succeeded its network's previous hit show GIMIK and arguably became the more popular youth-oriented show. It catapulted the careers of its teen-led cast who turned out to be some of the most successful film and television actors of their generation. Tabing Ilog did not hesitate to tackle teen-related issues that continue to be relevant to this day: namely, failing school, the consequences of unsafe sex, substance abuse, peer pressure, and problems arising from dysfunctional families. It was a simpler time then: without much gadgets, mobile phones, and social media. And it was set in a less urbanised province than today with the bucolic tambayan by the riverbank as its centre stage.
Teatro Kapamilya, ABS-CBN's up and coming theatre company serving as a new platform for its numerous artists and talents to showcase their craft, debuts with a remake and made-for-theatre version of the said classic TV show this March 2020. Helmed by acclaimed theatre and independent film actor Topper Fabregas as its director, Tabing Ilog The Musical breathed new life to the much-loved series with music by the award-winning thespian Vincent De Jesus, choreography by JM Cabling, and book by screenwriter-director Jade Castro.
The musical opens with George (Miah Canton) and with Jerry (Krystal Kane) in a picturesque storytelling of what their tambayan by the riverbank looks like and how excited she is to come home to the Philippines after immigrating to the United States as a child. For those of us who grew up with the series or at least watched it recently (when ABS-CBN finally uploaded it on the streaming app iWantTV), we knew that this would start strong by retelling the defunct series' pilot run. But seeing the antagonist character Jerry from the series early on and reimagined (infused with another character from the pilot episode as well), we had to prepare for a different Tabing-Ilog.
Tabing Ilog 2020 was a remake made for the modern generation where people converse online more than through call and text. Where Gen Z claims to be a "woke" generation, most especially on issues about gender discrimination, bullying, and more. It is the era where some provinces have become urbanised and division among social classes have become blurred. The stage adaptation tried to be relatable to the modern day and age while still featuring the same barkada of Rovic, Eds, James, Badong, siblings Fonzy and Corrine, and the balikbayan George.
But that is also why the new Tabing Ilog suffered.
The lead characters from the base material were distinctive of their own, each having its own storylines of struggles from self-identity, relationships with friends, family members, and romantic pursuits. But the team behind the new production chose to simplify things, cram the show's approximately first 10 to 15 episodes into one act, and put onstage complex conflict scenes from the series. It is understandable that the original series was able to break into pieces the conflict of each characters with more running time to come up with a strong climax while the stage adaptation only has a little over an hour to do that. But the oversimplification of characters was what was disappointing and so some of the lead cast became merely support for the main storyline that is of lovebirds Rovic (Ian Pangilinan) and Eds (Kiara Takahashi).
Furthermore, the characters' oversimplification has led to dialogues disconnected to its setting. We can recall the iconic heated argument of Rovic and Eds from the series about how women should dress "decently". Surprisingly in its modern setting, it happened again onstage and moved the plot forward expectedly to Rovic's cheating.
Perhaps the show's saving grace was the further exploration of Fonzy's (Vino Mabalot) depression and alcoholism with key scenes to transport the audience into his psyche. But with a lean cast ensemble, the hows and whys of his suicide attempt were left to the audiences' imagination. Also, Mabalot's portrayal was true to Fonzy's innocence and dark personality waiting to explode as the show progressed with his calculated choices and nuanced acting. Moreover, Kiara Takahashi sincerely portrayed Eds, embodying its demure personality evolving further to an empowered young woman.
Fortunately, the musical adaptation did not veer away from its central theme of friendship. It stayed true to the magical bond these young teenagers shared: tested by time, distance, and adulthood.
In fairness to its second act, Tabing Ilog evolved further to new storylines and opened the characters' sensibilities as it aimed to do. Jem Macatuno and Teetin Villanueva effectively portrayed a reimagined James and Corrine, respectively. New characters Ely (Franco Ramos) and Samy (Noel Comia Jnr) added fresh flavours to the material and a symbolic transition from one generation to another.
The strength of the play lies as well in the song numbers that expounded on the unexplored territories of the characters' dynamics to one another. Eds and Badong's platonic yet deeply rooted friendship was highlighted in "Pwede Pala 'Yun". George's melancholia over the hometown and company of friends she missed were the lyrics of her heart-rending ballad.
Tabing Ilog gives us a glimpse of how this set of young individuals we're familiar with deal with the current issues of this period. But perhaps, it might have come out fresher, more relevant to this generation, and more original if they featured a new set of barkada to love and altogether discover the old tambayan of their parents— notes from someone who prefers the original characters to remain as they were. Nevertheless, the musical has proved that the shows we've loved back then continue to be relevant. And that there is indeed hope that lies in today's youth as stewards of the environment and morality.
The show will be featuring alternate cast as well, a mix of fresh and veteran talents. Tabing Ilog The Musical will run from March 7 to April 26 at the ABS-CBN Dolphy Theatre, ABS-CBN Compound, Quezon City. Tickets are available online in KTX. For enquiries about tickets and showbuying, contact +63977.836.0315.