Tatler Review: Quezon's Game (2019)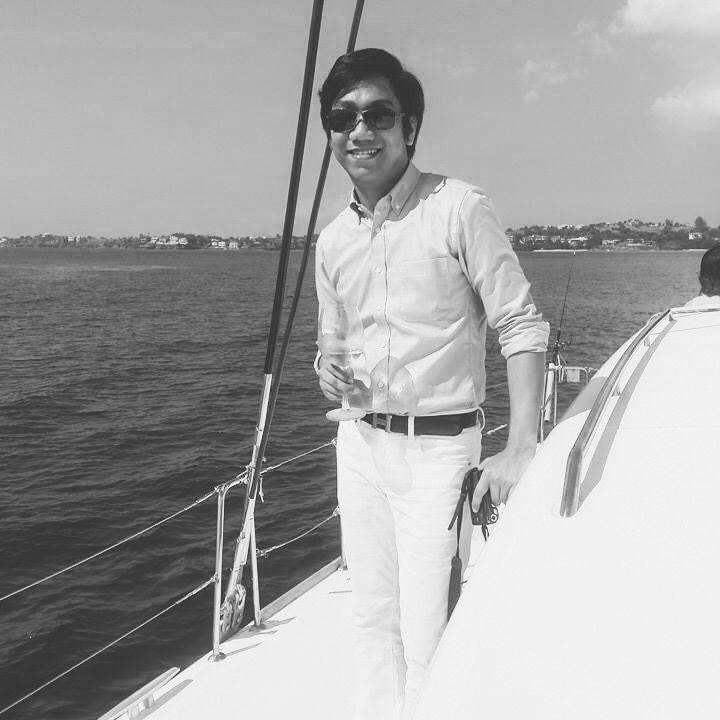 By Franz Sorilla IV
May 28, 2019
The film opens with a newsreel about the horrors of Nazi tyranny over the Jews as WWII comes to a close. President-in-exile Manuel Quezon, now seriously ill, gasps for breath, looks to his wife Aurora, and asks "Could I have done more?"
Set to hit the Philippine theatres this May 29, Matthew Rosen's "Quezon's Game" has left international film critics raving, with its bold, dramatic portrayal of a hidden chapter in the former President's life—shedding light on the enigmatic life of political game players during the turbulent pre-WWII Philippines.
Helmed by award-winning director Matthew Rosen and his wife Lori as its producer, Quezon's Game stars Raymond Bagatsing as former President Manuel L. Quezon and Rachel Alejandro as his wife, Aurora.
The film revolves around a hidden chapter of Quezon's life. It explores the time when he, together with his contemporaries in the government, rescued Jewish refugees from the ghettos of Germany and Austria in 1938. What seems within their power at first—turns out to be fraught with astronomical obstacles. On top of this, Quezon must battle a relapse of tuberculosis.
"When Lori and I attended a Jewish wedding in England, I was surprised that Lori started singing with us 'Hava Nagila', a traditional Hebrew song," Matthew shared. "Lori said that she grew up with the song and used to sing it on the streets. I said that it's a Hebrew song but she countered, claiming it's a Filipino song in dialect." To settle the issue, the Rosens went to a synagogue when they got back in the Philippines and asked how come there's a connection between the two races. "The story about Quezon saving the Jews from Germany was mind-boggling and very interesting," Matthew exclaimed. He further shared that if you go to the Beit Yaacov Synagogue in Makati, there is a whole room explaining the history of Jews in the Philippines, including the somewhat forgotten chapter of Quezon rescuing Jews before the war reached Philippine shores in 1941. "It is a remarkable feat of humanity that has been lost and I felt the need to bring it back for the people to know about."
"Besides being a fan of historical fiction, what has drawn me to the project was the fact that in recent years, we're so starved of good stories," Janice Perez, one of the scriptwriters, said. "This is the stuff our students now must read. Let's get the youth interested in history because I think that's how we stop repeating the same mistakes. Let them watch this film, understand, and realize what kind of leaders we really deserve."
The film tackles a specific chapter of Quezon's administration unbeknownst to many, and that it had amazing repercussions evident even up to this day. At a time where the Philippines was still waiting for its full independence from the United States of America, it opened its doors to Jews who were in Austria and Germany and at the brink of Adolf Hitler's horrendous genocide. But the noble act was not an easy thing to do as it required the full support and commitment of Quezon and his friends in the government as well as the entire Filipino people. The storytelling of the film was an incredible merging of historical facts and creative interpretation for dramatic purposes yet it didn't appear inaccurate or merely a hodgepodge of various elements of the certain period in history. By focusing its lens on a particular plot, it successfully achieved its objective of portraying Quezon's principle of putting his moral values and faith in the Filipino people ahead of personal political agenda.
"Our movie is a light-hearted, family movie… It speaks of us coming together as human beings," Lori explained. "We didn't make the movie for any political agenda, we didn't explicitly show that we favor the Americans or said anything against the Germans. We just presented that although we live in a cruel world and we're in the middle of a world war, the world can still be beautiful. We want to uplift the people's perception of themselves and feel proud of ourselves for having a golden heart."
Although it is a period film, it surprisingly showed a consciousness of today's issues like discrimination, anti-Semitism, and feminism, which are evident in contemporary films today. Aurora and her daughter, Baby, played significant roles in the film instead of simply portraying a meek wife and daughter. There were additional scenes portraying Germany and Austria and the horrors the Jews faced under tyranny, as well as the similarities and opposites of it in Manila at the time. Indeed, Quezon's Game re-echoed Filipino hospitality, respect for women, and the plight for equal rights.
However, singling out this miniscule event to showcase Quezon's administration can be problematic as audiences may easily jump to drastic conclusions. Moreover, it was set on the onset of war and portrayed Manila as a thriving cultural and economic giant in the Far East. Nostalgic it may be, audiences should not forget the horrors Manila faced after this specific event. Fortunately, the drama was not overdone in the film and resulted in a beautiful, truthful depiction of what the Philippines truly was and how it could be as a nation in the decades to come.
Prior to the events from 1937 to 1944 shown in the said film, there were already Jewish settlers in the country. The Levy brothers from Alsace-Lorraine who escaped the aftermath of the Franco-Prussian War in 1870 came to the Philippines and established their business ventures, which included jewellery and the import of pharmaceuticals and automobiles. When the country was placed under the American regime in 1898, the Jewish community was allowed to openly practice their faith.
By 1936, the Jewish community in the Philippines grew to about 500 and the threat to European Jewry by the Nazi government in the 1930s sparked a renewed Jewish consciousness. It was during the Philippine Commonwealth era (1935–1946) that Jewish refugees from Europe sought a haven in Manila. The migration of Jews escaping Europe between 1935 and 1941 was the last major immigration of Jews to the Philippines initiated by the Jewish Community of Manila led by the Frieder Brothers of Cincinnati. With the intense pursuance of US High Commissioner Paul McNutt and President Quezon, the Jewish Community of Manila organised the selection of Jewish refugees in Germany and Austria who would be granted visas for immigration. About 1,200 Jewish people sought refuge in a private estate of Quezon in Marikina. Quezon even made a statement, declaring Mindanao as a safe Jewish settlement for 10,000 more refugees. Unfortunately, when the Japanese forces reached the Philippines in 1941, all rescue plans were halted and Quezon was sent to the US in his second term to establish a government-in-exile.
The interest shown by many governments in the solution of the refugee problem is predicated upon broad humanitarian grounds. These political refugees, regardless of race or religious belief, allege that they have not been free to think their own thoughts, to express their own feelings, or to worship God according to the dictates of their own consciences. Democratic governments, both in Europe and in the Americas, have assured the Intergovernmental Committee of their unstinted cooperation. The Commonwealth Government, upon invitation of the United States, could not turn a deaf ear to the sufferings of these unfortunate people. The Philippine Commonwealth, founded as it is upon justice and righteousness and the preservation of essential human liberties, could not but view with sympathy the opportunity to do its share in meeting the situation.
- Pres. Manuel L. Quezon
Raymond Bagatsing's portrayal of Quezon in his later years is undoubtedly stellar. Quezon's magnanimity as President as shown in his presence in parties, games, and speeches, as well as his seriousness at work while in Malacañan Palace and in conversations with other officials, and more importantly his mere human-ness when he's with his family or by himself, were captured on point by the veteran actor. Likewise, Rachel Alejandro's portrayal of the beloved First Lady was a mix of regalness and humility.
Rachel shared which scene was the most striking for her, "There's a point there that they will receive news from the US Government that the visas for the refugees they requested were denied," she said."There's this quiet scene, where they were looking over the names of thousands of Jews they're trying to rescue and cutting it down into just a handful because they only have about 200 visas available. That was such a formidable scene and will send chills down your spine. Yet it's simply just a group of men sharing a heavy load."
Perhaps what helped to best capture the actors' impressive portrayals was the 1930s cool sepia undertone of the film's cinematography. Not only does it give the film's location a beautiful rendering of the period but the actors' profound lines and on-cue silent stares as well. The cinematography evokes peace in this certain time in Manila with a sense of foreboding from the Second World War.
The film reminds of Steven Spielberg's Schindler's List which showed a German industrialist and insider in the Nazi Party, Oskar Schindler, and his laborious attempt to rescue Jews by hiring them in his factories. However, the Rosens claim that Quezon's Game sheds a different light on the Holocaust.
"The difference between Schindler's List and Quezon's Game is that the former studies the horrors of war and you feel broken about humanity when you leave the theatre, while the latter is about hope and the humaneness of the Filipino people. When you watch Quezon's Game, you'll feel proud as a Filipino," Matthew explained.
Since December 2018, Quezon's Game has won 22 awards, including Best Director, Best Actor, Best Producer, Best Foreign Film, and Best Cinematography, from several film festivals such as World Fest, IndieFest Film Awards, Accolade Global Film Competition, Maryland International Film Festival, Ramsgate Internationl Film & TV Festival and REMI Awards.
In the World Fest alone, the film bagged the following awards: Excellence in Acting for Raymond Bagatsing and Rachel Alejandro, Excellence in Supporting Actor for Billy Ray Galloon, Excellence in Directing, Excellence in Produced Screenplay, Excellence in Lighting, Excellence in Costume Design, Merit Drama Feature, Merit Color Treatment, Excellence in Original Score, Excellence in Sound Design and Excellence in Production Design.
"This movie is my 'thank you' to the Filipinos." Matthew said. "I am a Jew who grew up in England which wasn't the safest place to be for Jews. I experienced prejudice as a child and bigotry, and it seemed as if it was just a part of life as a Jew. But when I arrived in the Philippines 37 years ago and up to this day, I have never ever come across bigotry, prejudice, dislike or distrust because I'm white or Jewish. That's why I felt this was needed to be made."
"This is just the start," Lori exclaimed. "We want the people to open their history books again and study who we are and what we stand for."
At this day and age, Quezon's Game promises to be timely and gives Filipinos the chance to see a different point-of-view of the presidency. The film opens and closes with Quezon asking himself if he could have done more—in the same manner, the film encourages us to do more of this noble act in our present context. Dean Rosen, one of its writers, said that part of the reason why he was inspired to write about this was because "it's a story of a Filipino president who saved lives. He did it while he was dying yet he chose to 'save' lives."
Produced by ABS-CBN Films' Star Cinema and Kinetek, 'Quezon's Game' opens May 29 in cinemas nationwide