Tatler Throwback: Beneficiaries of the Philippine Tatler Ball Through The Years
Advocacy
Tatler Ball is fast-approaching so we give you a brief glimpse of the social calendar's annual highlight and find out why it is not all glitter and gold
It is one of the most anticipated events on Philippine society's social calendar and, as such, Philippine Tatler continues a tradition of celebrating its anniversary with characteristic elegance and flair. This year's Ball is slated for November 19 and will be held at the Grand Ballroom of Shangri-La at the Fort.
Since it was first held on November 2002, the Philippine Tatler Ball has become more than just a celebration of life extraordinary through the annual awarding of some of the country's most prominent individuals, but it is also a major philanthropic event. Over the years, the proceeds from the auction held at the Ball as well as from private donations have benefited a broad spectrum of worthy causes ranging from environmental awareness to offering assistance to those affected by some of the most devastating natural calamities in recent history.
(2002) Makabata Foundation
Founded in 1996, this school foundation evolved from a mere feeding program for street children by the Bread of Life Ministry in EDSA Shrine in 1994. From 1995 to 2001, under the auspices of the Poveda Learning Centre, its faculty, parents' association as well as members of the Teresian Association, the street children in the said feeding program were provided with catechism classes and academic tutorials. By 2002, the foundation put up its own school in Pasig City and formally opened its doors during the School Year 2001-2002. Makabata School Foundation was the first beneficiary of Philippine Tatler, both starting to build its names in their respective fields and make a difference in the society.
(2003) Bantay Kalikasan – La Mesa Watershed
ABS-CBN Lingkod Kapamilya Foundation's environmental arm, Bantay Kalikasan was launched to serve as a catalyst addressing the concern over the worsening state of the Philippine environment characterised by air and water pollution, denudation of forests, irresponsible waste disposal and their life-threatening effects. In 2003, the Tatler Ball raised funds for the reforestation and conservation of the 2,700-hectare La Mesa Watershed area.
(2004) Philippine National Red Cross
Born officially in 1947, the Philippine Red Cross has truly become the premier humanitarian organisation in the country, committed to provide quality life-saving services that protect the life and dignity especially of indigent Filipinos in vulnerable situations. It used to be involved only in providing blood and in disaster-related services, the Philippine Red Cross now focuses on a holistic approach to uplift the condition of the most vulnerable. It now offers a wider array of humanitarian services ranging from preventive medicine to therapeutic counselling, to youth empowerment for leadership.
(2005) Children's Hour
In 1999, Marks & Spencer Plc and the New Millennium Experience Company under the leadership of UK Prime Minister Tony Blair created and developed "The Millenium Children's Promise" campaign. It invited individuals, employees, organisations, and corporations to donate their final hour's wages of the year to charities for children. This idea and movement soon went global with an international network of partners in twenty-three countries, including the International Youth Foundation (IYF).
Jaime Augusto Zobel de Ayala, an IYF member, brought the campaign to the Philippines in September 1999, and called it the "Children's Hour." With its successful influx of support from the local community, the end-of-the-millenium campaign, originally set to run only for 4 months, eventually evolved into an independent foundation. Thus, in September 2003, Children's Hour Philippines, Inc. was born. Since its initial introduction as a campaign in 1999, Children's Hour has been working to raise funds, give grants to implementing agencies, and make friends – all to improve and enrich the lives of Filipino children nationwide.
(2006 and 2015) Operation Smile Philippines Foundation Inc.
Operation Smile International has been around since 1982, providing free life-changing reconstructive surgeries to children born with facial deformities, and it all started in the Philippines. When Dr. William P. Magee Jr and his wife Kathleen were invited by a group of surgeons and nurses to Naga City in Camarines Sur for a medical mission.
"We saw hundreds of children and saw many more turned away. We knew that this group was not planning to return. So we planned another trip, but when we saw how many people were suffering because of their facial deformities, we had to keep on going back. You can't help but be touched by things that we take as completely normal and all of a sudden become a monumental event in a child's life," Dr. Magee said in a television interview 2002.
On August 18, 1988, Operation Smile Philippines Foundation, Inc. was registered and since then, conducting year-round missions in partnership with public and private groups all over the country with a strong network of highly-trained local medical volunteers.
(2007) Gawad Kalinga
Gawad Kalinga Community Development Foundation Inc. was formally established in 2003 but the work began as early as 1994 in Bagong Silang, Caloocan City. Since then it has expanded its work to over 2,000 organised communities and has been adopted in other developing nations like Cambodia, Indonesia, and Papua New Guinea. More than just building houses, Gawad Kalinga aims to end poverty by 2024 for five million families in three stages.
(2008) Synergeia
A Greek word that means, "a union of forces whose whole is greater than the sum of its parts", Synergeia is a coalition of individuals, institutions, and organisations working to improve the quality of basic education. They implement programs to improve basic education for nearly 1.5 million schoolchildren in 250 municipalities in the Philippines.
(2009) Pink for Life Foundation & Philippine Christian Foundation
In 2009, there were two beneficiaries of the Tatler Ball. One is the Pink for Life Foundation, which was formed in March 2007, focusing primarily on treating patients with stage 1 and 2 breast cancer. To date, the foundation has spent over Php 5 million for an estimate of 400 patients. Another one is the Philippine Christian Foundation that was established in 2002. It was set to relief poverty for children and their families who are living and working in the depressed areas and squatter areas in public cemeteries. It runs education centres and feeding programs for as many children it can accommodate. Lessons are carefully planned to build self-esteem and self-worth, and the God-centered curriculum enables children to understand that they are loved and valued.
(2011) Habitat for Humanity
Founded in 1976 by Millard and Linda Fuller, Habitat for Humanity has built, rehabilitated, and repaired homes for millions of people in thousands of communities in over 70 countries. It started in a small Christian community in Georgia with the concept of "partnership housing", where home owners work side by side with volunteers to build simple but decent houses. In 1988, Habitat for Humanity Philippines was established and has served more than 140,o00 families nationwide to date.
(2012) Teach for the Philippines
Founded in 2012 by Lizzie Zobel, Margarita Delgado, and Clarissa Delgado, Teach for the Philippines works to provide all Filipino children with an inclusive, relevant, and excellent education. They enlist some of the country's most promising young leaders to teach for two years in public schools throughout the Philippines and through this experience, they transform into lifelong advocates for education equity.
(2013) Typhoon Yolanda survivors
November 16, 2013 would have marked the 12th Tatler Ball. Invitations have been sent out, the menu was all set, and a quiet anticipation was in the air. However on November 8, the infamous typhoon Yolanda struck the Visayas islands with Tacloban City being damaged the greatest. Immediately, Philippined Tatler called off the Ball and launched instead a campaign to raise funds for Habitat for Humanity Philippines. With the help of supposed guests and partners of the Ball as well as the magazine's loyal subscribers, Philippine Tatler raised enough money to help the said foundation in providing survivors home cleaning kits, shelter repair kits, as well as in constructing core houses for the families.
(2014) Virlanie Foundation Inc.
French social worker Dominique Lemay established Virlanie Foundation in 1992 with the help of his friends to provide care for children in need of special protection—the poorest of the poor, the abandoned, abused, exploited, neglected, and orphaned. Through its various programs and services, the foundation strives to build a better future for these children by giving back their smiles. The Virlanie Choir, which had sung at more than 70 events for companies, organisations, royalty, and benefit dinners here and abroad, performed during that year's Tatler Ball.
(2016) PGH Medical Foundation Inc. - Advanced Breast Cancer Patients
Conceived to assist the Philippine General Hospital in achieving its mission of providing excellent health care for its indigent patients, the PGH Medical Foundation serves as conduit of donations coming from various civic-minded individuals, corporations, foundations, and other funding agencies. Last year, funds were raised to aid the advanced breast cancer patients through the foundation. Moreover, Leading Biotechnologies partnered in this cause to provide the patients with the best biomedical healthcare solutions.
(2010 and 2017) Child Protection Network Foundation Inc.
Established in 2002, CPN increases the accessibility of medical, forensic, legal, and psychosocial services for abused children and ensures that they get the highest possible standards of care. This year, with the Child Protection Network as its beneficiary for the second time around, the Tatler Ball aims to raise Php 8 million to help victims of child abuse and human trafficking.
The 16th Philippine Tatler Ball will be held in partnership with Gulfstream, Megaworld, Mercedes Benz, and Santos Knight Frank. The event is also supported by HSBC Premier.
Trending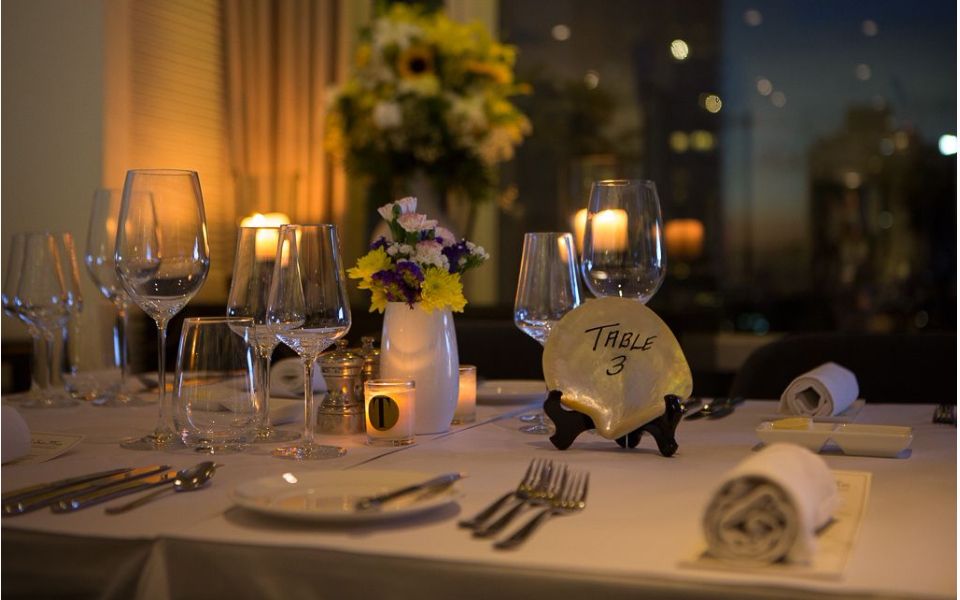 Manille-Sur-Mer: Dining For A Cause
February 20, 2018 | BY Shauna Popple Williams
photo_library
Tomatito Turns One
February 15, 2018 | BY Shauna Popple Williams
photo_library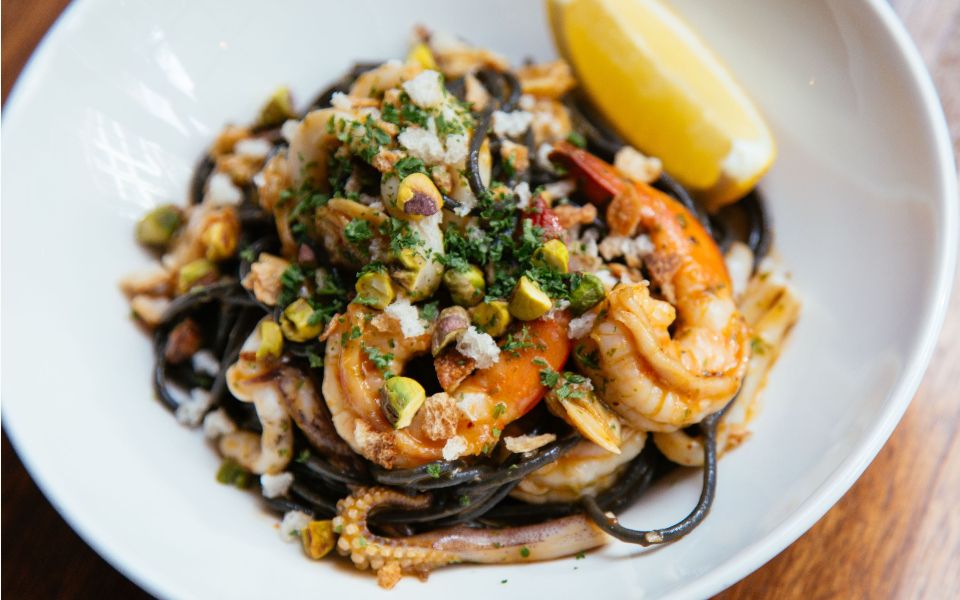 Top 20 Best Restaurants 2018
February 6, 2018 | BY Philippine Tatler
photo_library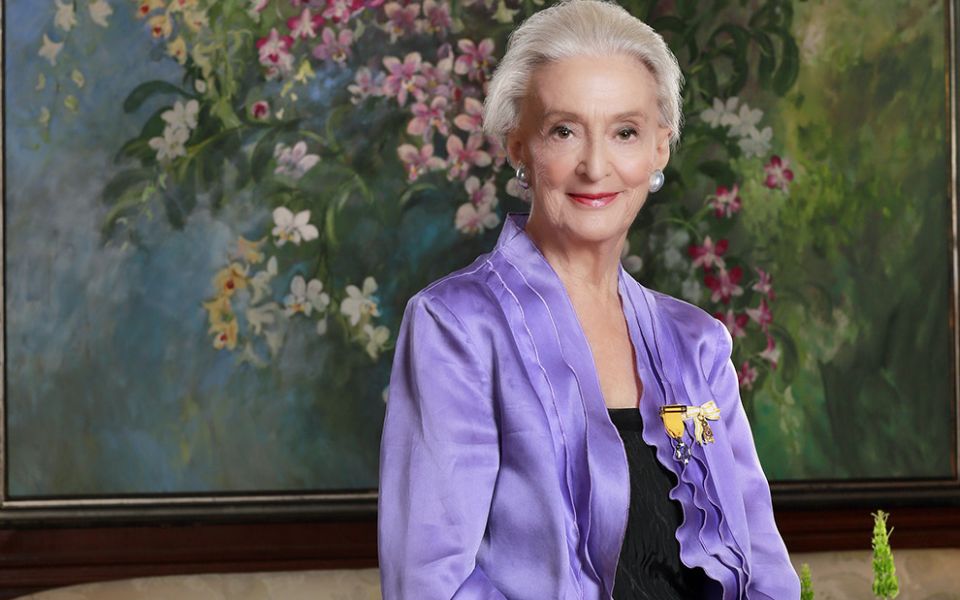 Betsy Westendorp Launches A Two-Volume Coffee-Table Book
February 6, 2018 | BY Philippine Tatler
Know Your Feng Shui Prospects For 2018
February 5, 2018 | BY Philippine Tatler
9 Artists To Look Out For At This Year's Art Fair PH
February 1, 2018 | BY Dorynna Untivero
photo_library