Investment Tips 2021: The Estate Makati And Tatler On Real Estate, Watches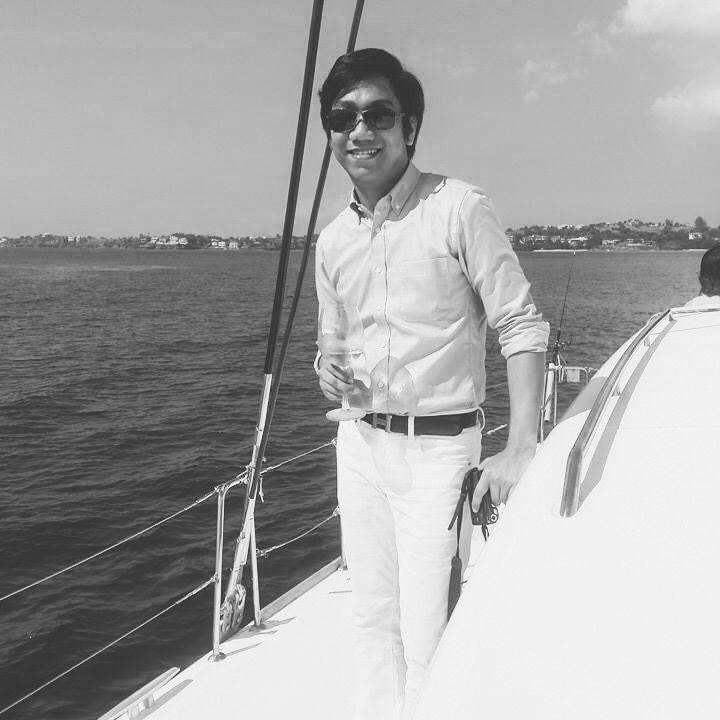 By Franz Sorilla IV
July 08, 2021
In a virtual gathering, on-the-rise luxury property The Estate Makati partners with Tatler Philippines to talk about making sound investment decisions for a post-pandemic economy
Tatler Philippines and The Estate Makati hosted a virtual get-together for esteemed personalities who share interests in luxury investments. Despite the economic plunge in the previous year, financial analysts are hopeful for the latter part of 2021 and beyond. With this optimistic outlook in mind, the concept of heritage investing, or putting the stakes on valuable assets that would grow not only in several years but throughout generations, became the primary topic for the said talk.
Hosted by Tatler Homes editor Stephanie Zubiri, the event was graced by representatives of the ongoing The Estate project which includes, the president of ST 6747 Resources Corp. (a joint venture between Federal Land and SM Development Corporation) Thomas Mirasol, WV Coscolluela & Associates senior partner Arch. Gary Coscolluela, and Arch. Perry Ip of the British architectural firm Foster + Partners.
See Also: 6 Most Exclusive Apartment Buildings In Asia: The Estate, Hannam The Hill, And More
The attendees got into the details of the upcoming ultra high-end residential property while enjoying the bountiful Spanish feast prepared by Txoko Asador. The menu includes escalivada with anchovies and balsamic reduction, pintxo de chorizo, croquetas jamon-jamon, secreto Iberico with potato and pineapple gratin, paella de verduras, and a bottle of Saint Jacques de Siran grand vin de Bordeaux.
The Estate Makati is a joint project between SM Development Corporation (SMDC) and Federal Land. Poised to be the most luxurious residential address along Ayala Avenue, Makati, the tower was designed by the world-renowned British architectural firm Foster + Partners and locally handled and made into reality by equally acclaimed firm WV Coscolluela & Associates. Offering distinctive living experience, commanding skyline views, and unparalleled access to all the important places in the country's premier business district, The Estate Makati is definitely an investment worth having.
"Preparing for the future is a necessity," Mirasol said in his welcoming remarks. "Future-proofing means planning. It means investing and insuring that we are ready for the changes that might come our way. And this is not just about the global pandemic. It's also about the different times in life that continues to evolve. From being an independent explorer to getting married and starting a family, to being successful business leaders, and progressing from being heads of families to being heads of dynasties," he added.
Mirasol went on further on how The Estate Makati realises that dream as being a sound investment—"a future-proofed home designed to adapt to life's changes."
To talk about heritage investing and share some tips on wealth management concerning real estate and vintage watches, Tatler Philippines invited David Leechiu of Leechiu Property Consultants, Inc. and Paolo Martel of Vintage Grail. Here are some insights that the two gladly shared as well as some interesting thoughts from our attending Tatler friends who chimed in the lively conversation.
This is a good time to invest as the Philippines has been a champion of growth for the past 20 years
Leechiu, in his presentation, showed how much the country's economy has grown over the last two decades despite natural disasters, political upheavals and crimes. He pointed out the growth of cement consumption, OFW remittances, IT-BPM revenues, as well as the steady and low-yield rise of the PSEi Index, our GDP per Capita, and international tourism receipts. He said, "Every year, new highs were made. Everything has been thrown at the Philippines for the last 20 years and we have also become a much better country. We may be a country of many problems, but I can assure you that we have solved a lot of those problems."
Real estate investment is a sure win in the long run as there has been an increase in prices of properties in high-end gated villages over the last 50 years
Real estate prices have increased their value in these prime locations across Metro Manila, and this is all against the slow decrease of lending interest rate and inflation rate. In context with the GDP growth over the last 20 years, Leechiu said that the "next 20 years look so much brighter. The chances of us doubling our GDP again in the next two decades are very high."
Condominium properties also grow in value over time
Leechiu tried to debunk the myth about condominiums depreciating in value over time by sharing a story about some properties in prime business district locations. "When they first launched Pacific Plaza in Bonifacio Global City and One Roxas in Makati City in 1998, a typical apartment cost around 30 million pesos, when the currency was 26 or 27 to a dollar. When these buildings were completed in 2000 and 2001, they were priced more or less 19 million pesos because we took the brunt of the Asian Financial Crisis. But today, the most recent transactions we've done in the last 18 months at Pacific Plaza and One Roxas would range from a low of 70 million to a high of 90 million pesos. They may say that condominium prices may look outrageous now but look at it in the perspective of time and you will find that these prices are reasonable."
Investing on luxury vintage watches would require research and consultation
Although mainly seen as a luxury item, watches serve as alternative asset class delivering returns equal to that of real estate assets or even other investment portfolios. Watches can be traded anywhere in the world, each timepiece has international following, and this category is resilient to "bad times".
Martel advised interested investors on timepieces that, "there's a lot of information on the internet, you can monitor results of international auction houses, you can also come to people like us who provide advisory services to clients... and when investing, we look at things like condition, rarity, provenance, history, and what does it come with."
He also named key brands that he suggest as best to look out for when it comes to rare and vintage watches: Rolex, Patek Philippe, and Audemars Piguet. Other brands that might interest collectors also are F.P. Journe and Richard Mille.
In heritage investing, stability and sustainability should be main priorities. You have to make sure that it will stand the test of time
Whether in vintage or modern watches, jewellery, real estate properties that could be a house or a condominium, one of the factors that an investor should keep in mind is the stability of materials. Quality must be of optimum state for an asset to be worth keeping for generations to come. In the case of real estate, there are external factors that should be anticipated, like natural calamities or fire. Then it is important to always check the materials used for the property and maintain them regularly. In the case of The Estate Makati, the men behind the project assured that it will withstand the country's climate and earthquakes with its firm foundation and high-quality materials.
Scarcity value is also one of the key factors in investing
"During times of uncertainty, there is always a flight to quality," Alby Xerez-Burgos III, one of the invited guests, shared. He said, "If you're looking to invest in real estate, it's better to veer away from the more commoditised types of real estate and look for products that have something unique in them. This philosophy also applies to watches."
Invest at the right time, live life a little
It's not so bad to reward oneself once in a while. Talking about the Asian Financial Crisis that surged property purchases and the ongoing pandemic and lockdowns that motivated investors to purchase property outside Metro Manila, Leechiu reiterated the point that investing in these assets is not an out-of-the-whim purchasing. "Buying an asset is an expression of power one wasn't able to do for a certain period of time," Leechiu said. With the current economic status, the investments would certainly grow 10 or 20 years from now. "These kinds of time periods in our lives remind us how short life is and what truly matters," Leechiu said. "The biggest behavioural change in investment is about living life a bit," he added.
---
If you wish to be part of this luxe and vibrant project, please visit theestatemakati.com or email contact@theestatemakati.com.