The Future Of Flying Cars: A Talk With ASKA Founders Guy Kaplinsky and Maki Kaplinsky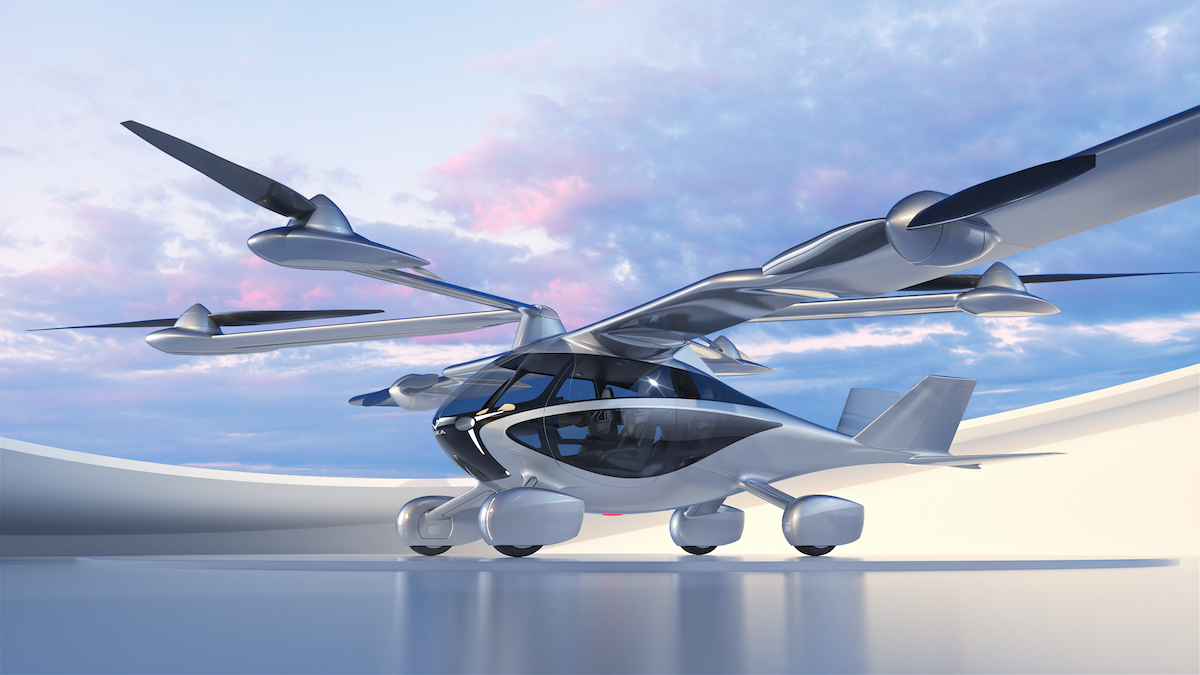 By Christine Andas
May 11, 2021
Tatler interviews Guy Kaplinsky and Maki Kaplinsky, the founders of NFT Inc, on the future of flying cars and how the ASKA drive and fly vehicle can whisk us there by 2026
The age of flying cars is upon us. We are more than excited to have vehicles whisking us to different destinations in so little time. But before we arrive at this point, we must take the first step in supporting the team behind companies like NFT Inc. who are working to make flying cars a reality.
NFT Inc.'s Guy Kaplinsky (CEO and co-founder) and Maki Kaplinsky (COO, co-founder and chair) are just as thrilled as we are—mostly because they recently began accepting pre-orders.
It has only been three years since the release of the ASKA drive and fly vehicle's first design. Initially, the vehicle resembled the appearance of a car and had folding wings atop. At the time, only three passengers could fit inside the vehicle. By 2021, they debuted a four-seater prototype with a whole new design which can be viewed on the official website.
"Our R&D team has focused on safety, performance, we developed innovative patent-pending technology... ASKA needs to be very solid and strong, without adding extra weight, and aerodynamic on the road and in the air. That means a careful analysis of materials, processes and feasibility," they shared. "That's a simple answer, but engineering excellence requires a combination of out-of-the-box thinking and hours of testing, refinement, improvements and attention to details."
Read more: Flying Cars Are Here: Get Your Hands On An ASKA™ Drive & Fly Vehicle By 2026
Early in April 2021, the startup opened its doors to the public to showcase ASKA and have announced that they are finally accepting deposits from those who wish to get a flying car by 2026.
"In 2022, we plan advanced flight tests and will continue our path toward certification. We are on-target and progressing well," they shared.
The company has come a long way since ASKA's humble beginnings in Tokyo, Japan. They said, "We were living in Tokyo with our children and we saw how living in a mega-city impacted quality of life".
By 2017, the couple arrived in San Francisco Bay Area, USA. "We saw a similar pattern," they thought. "The price of housing has skyrocketed in California and people are commuting longer distances. Employers in the Bay Area find it challenging to recruit employees from other states because of the high cost of living and difficulty to find affordable housing for families. Young people are turning to micro-housing, shared housing, [and] co-living. We thought, 'Is this what we want for our kids and future generations?' The answer was no."
They imparted, "ASKA enables people to live in a quality environment outside urban areas but with easy accessibility to the city – door to door. The size of an SUV with a flight range of up to 250 miles, ASKA gives people access to a quality lifestyle, the home they really want, and the freedom to commute quickly and easily to the city or the destination of their choice".
However, despite being a coveted object of the future, the question of safety remains. Fortunately, the team behind ASKA is said to prioritise safety above all. "We are parents and we want a safe experience for other people and their family," they shared.
Having said this, the wing of the ASKA is "optimised for safe landings and to reduce energy consumption". The vehicle also has a built-in ballistic parachute for emergencies.
Read more: Hermès And Rolls-Royce Collaborate To Create The Car Of Your Dreams
Apart from being a safe vehicle for people, the ASKA is also safe for the environment. They explained, "ASKA's cutting edge electric power system has range extenders to provide effective flight range and increased power source reliability. ASKA's initial signature model is offered with a range of up to 250 miles. The electric system architecture of ASKA will enable future models to convert the range extenders to any other energy source such as hydrogen - our goal is to go fully electric".
There are also inquiries regarding noise, considering this technology is reminiscent of an aircraft. Nonetheless, the founders proudly shared that the team is doing well in keeping lift-off and operational noise at a manageable level.
So far, there are a few people in different parts of the globe who have shown interest in this new technology. Some may even register through their website. "We have received pre-orders from countries such as the UK and Chile, and we are receiving queries from Asia and the Middle East," they said.
The full price of the ASKA is USD789,000. The estimated delivery time is 2026, subject to certifications. However, those interested can preorder now.
"Customers [can preorder the ASKA by] depositing USD5,000 [which is] fully refundable and held in a secure escrow account. They can also receive one option share equity in NFT Inc. if eligibility requirements are met to comply with securities laws," they added. "We want to see ASKAs parked in people's driveways, garages or on the street, driving on the road and safely flying in the air," they remarked.
In the end, Guy and Maki are hopeful to achieve air mobility, not only for the sake of innovation but to provide door-to-door transportation that will benefit all.
Read more: What Are Electric Car Batteries And How Will They Help Towards A Carbon-Free Future?