The State Of The Philippine Art Scene During The Covid-19 Pandemic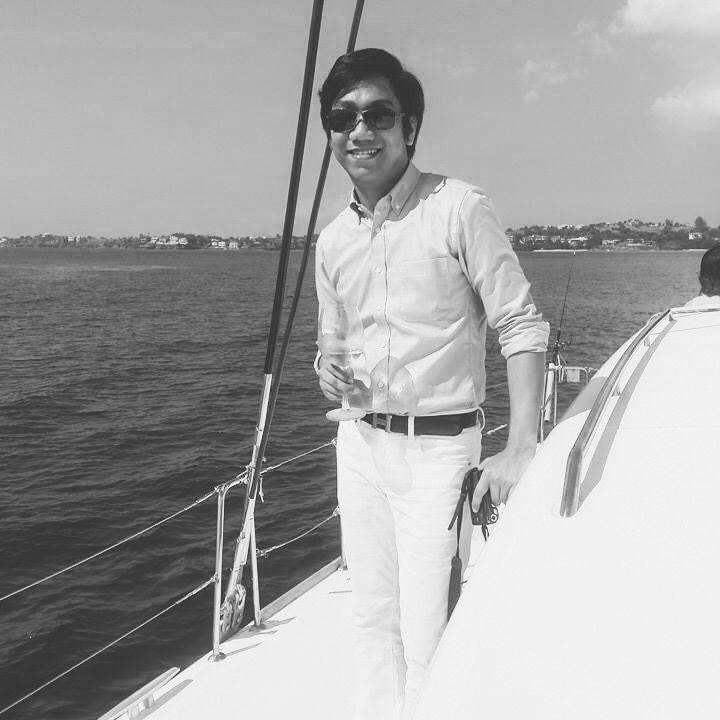 By Franz Sorilla IV
August 07, 2020
The ongoing pandemic has challenged art as we view it. Can it survive without a live audience? Prominent names in the sector are optimistic that it will
When the world stopped because of Covid-19, activities that catered to a live audience were compromised. Most affected was the arts, be it performing or visual. But such a creative field found ways to show their art and reach their audience confined at home. Museums and galleries began offering virtual and audio tours and opened their exhibitions via digital meeting rooms. Ballet and theatre companies made available archival footages of ballet performances, stage plays, musicals, films and concerts; they also used the digital medium to conduct workshops, seminars and talk shows.
See also: 10 Museums We Recommend You Visit (Using Virtual Reality)
"We are preparing to launch Art in the Park 2020 online from August 10-17," Art Fair Philippines co-founder Trickie Colayco-Lopa announces. Since most of their colleagues in the visual arts ecosystem have gone digital, Lopa hopes that the online version of the art event will continue to raise funds for the Museum Foundation of the Philippines. "We are trying to do what we can to support Filipino visual artists at this difficult time," she says. Whether Art Fair Philippines can be held next year on its traditional month of February, remains uncertain.
But Floirendo is emphatic: there will be no live performances for any resident company until the end of the year and perhaps until 2021, including national and international tours.
We are trying to do what we can to support Filipino visual artists at this difficult time
Auction houses like Leon Gallery have made their events accessible online by registration. However, Silverlens Galleries and Finale Art File have chosen to reopen their doors, meticulously following health safety protocols, for a select number of visitors and by-appointment patrons interested in buying art.
Artists and workers in the ecosystem, including the displaced live production staff, have exhibited remarkable resilience. The growing appreciation of the public for arts in this time of pandemic is equally admirable. "I think arts is the multicoloured thread that binds us. Without it, what we value will disintegrate and leave us in a kind of limbo without colour and rhyme," says Maribel Legarda, artistic director of PETA.
Based on the Memorandum Circular No. 20-22 by the Department of Trade and Industry, businesses identified in Category 4 are not allowed to operate during the Enhanced Community Quarantine. This includes cinemas, theatres, libraries, museums, art galleries, and other amusement and leisure establishments. This then spiked the number of displaced workers and the country's overall unemployment rate in the second quarter to 5.3 per cent, according to the National Statistics Authority.
"Most of the artists are breadwinners," says Evita Sarenas, Finale Art File's executive director. "How can they provide essential needs like food, water, shelter, and medicine to their families if our galleries are kept closed? We just have to be careful, keep well and safe, to live and survive the 'New Normal'.
Indeed the arts community is at Category 4, and thus projected to take a longer time to recover, but for Floirendo, "art and culture can only be appreciated if physiological needs such as food, water, and shelter needs are secured. Then security of health, livelihood, and the safety of family. The arts bring joy to the mind and impacts very positively on people's emotions, a balancer between the concerns of the hierarchy of needs."
For Nanding Josef, TP's actor and artistic director, the lukewarm appreciation and recognition of arts and culture as an instrument for human development and social transformation by the government and private sector has been going on since time immemorial. "Humanity has been focusing only on our physical existence, our temporal needs, our earthly life. Many of the psycho and socio-political problems we have are violence, greed, lust for power, injustice, are all products of humanity's weak and shaky moral fibre, founded on self-centredness, lack of compassion for others, and a lack of understanding of the real value of our transient existence on earth," he says. "As long as arts and culture are not recognised as essential for shaping the human being, and the society we live in, we will continue to be confronted with the age-old problems of the world," he continues.
See also: Shiela Valderrama-Martinez Shares Her Colourful Journey In The Theatre Industry
Art is food for the soul because it influences one's creative imagination to go further in life. No pandemic of any kind should threaten the arts community into oblivion
Besides being essential to social transformation, the arts also contribute to our physical, emotional and mental health, believes Kathleen Liechtenstein, BP president. "Dance is a way to reconnect with our soul as part of our individual learning and inner journey to well-being and wholeness," she says. "Whether from the perspective of the dancer or the audience, dance is a way to express and release the trauma and grief we are all experiencing on a collective level, brought about by this global pandemic."
"The arts heal," says Beng Cabangon, PETA executive director. "In these times of uncertainty and disconnection, we need the arts to uplift our human spirit and to believe in hope and a better future."
For Floirendo, "a better normal" is a more appropriate term to use than "new normal" as the arts community maps out its measures for the rest of 2020 and the following years. "Art is food for the soul because it influences one's creative imagination to go further in life. No pandemic of any kind should threaten the arts community into oblivion," says Floirendo as the digital realm for her sparks hope for a "better normal".
See also: Must-See Films And Series Coming To Netflix On August 2020
The transition to the digital platform has also opened job opportunities for others. "VLF usually employs at least 100 creatives, but by doing an online 'lockdown version', we preserved at least 80 per cent of the jobs, paid in full," says Floirendo.
"I don't think galleries and auction houses need to readapt too much in reaching their collectors because art dealers have already been using social media platforms and mobile communication apps to reach their clients," says Lopa. "But I do miss the opening night receptions and the gallery hops. They were not just fun, but they also provided the best interactions with art pieces. The 'new normal' has deprived us of the conversations and discourses of our impressions and the artists' intentions with other people."
The transition to digital has been a struggle, mainly because of the platform's technical intricacies and skills requirement. "There really isn't an adequate alternative to walking into a space where art is purposely hung and put together in the context of a show, so we find ourselves trying to replace that experience and rely more on the backend of all shows—the artists, their studios and essays," says Rillo.
The most significant production streamed online while most of the country went into quarantine was Full House Theatre Company's production of Ang Huling El Bimbo last May 7-9. In just 48 hours, the stage production, filmed live, was viewed by over seven million people, translating into more than 12 million views. Unfortunately, the budding theatre company that mounted the production in Resorts World Manila released a statement calling out the illegal downloading, posting and sharing of the show on various platforms without the prior consent and approval of the copyright owners. Condemning piracy, the theatre company expressed its eagerness to investigate the incident and take legal actions.
A similar fear of piracy concerns CCP. "While there is no foolproof way of protecting our content from piracy, we are constantly creating systematic responses to acts of piracy by adapting copyright guidelines and a clear reporting system, and having a dedicated response team that continuously monitors our content online," says Floirendo.
"The reality is that everyone has access to piracy," interjects Josef of TP. "Right now, our only options are to send a message to the uploader and report it to Facebook and YouTube. I think that theatre should help in educating people not to pirate digital content. It is devastating to see your work being streamed without your permission."
Fears aside, PETA finds the digital platform not only an alternative for the current situation but teeming with opportunities to educate and assist displaced artists through donations. By automating its library systems and digitising content, CCP continues to be a vital resource for schools and universities.
"The Covid-19 experience can definitely serve as a springboard for discussion on a renewed cultural policy that will help jumpstart, support and sustain this sector looking ahead on the road to national recovery," says Colayco.
"We call on the government to allocate resources to aid displaced artists, enhance their skills so they can adapt and provide subsidy for theatre and the arts continue to thrive," Cabangon and Legarda both say.
Josef, on the other hand, reiterates TP's urge for the legislators to pass a bill that will require all schools to include in their curriculums for all levels the subject of arts and cultural education, inspired by Plato's philosophy of doing arts based on what is "true, good, and beautiful".
Taught from elementary to college, it will help develop national consciousness among the students. For the private sector, he suggests sustained financial support to formal, non-formal and informal platforms on arts and cultural education.
"If you have the means, lend your support," says Lopa. "Check out virtual exhibits. If you're comfortable venturing out, make an appointment to drop by and perhaps make an acquisition. Artists have also paused and reset under lockdown. This could mean that the work from their studios come fully fleshed out and ruminated. A trade-off for what we are all going through, 2020 produces truly wonderful art."
Originally titled as State of the Art, this article was published on Tatler Philippines August 2020 issue. Download it for free on Magzter.
Read more: The Catholic Church and Social Media During The Lenten Season and COVID-19 Pandemic
Artwork Altro Mondo Creative Space