Dr Jose Rizal: Who Are The Women In The National Hero's Life?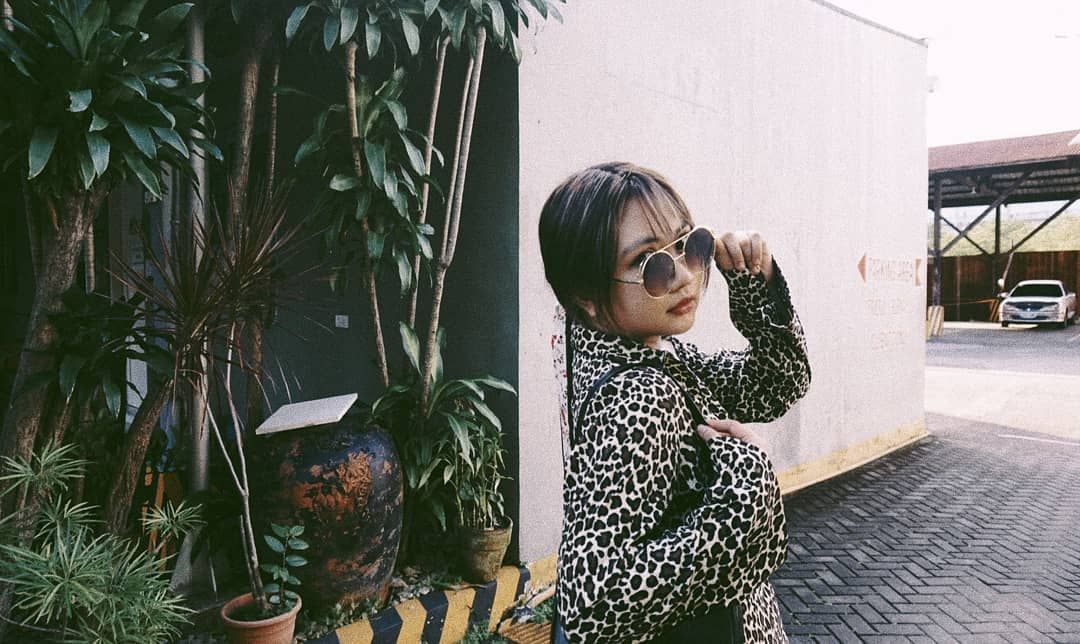 By Jove Moya
June 16, 2021
Dr José Rizal's life, albeit short, was made colourful by these nine women.
Dr José Rizal's advocacy for reforms in the Philippines under Spanish colonial authorities led to his execution on the morning of 30 December 1896. In a span of 35 years, he was a polymath who took the role of a scientist, artist, journalist, and author whose words pierced through the hearts of many Filipinos.
It is not a secret that women played a big part in Rizal's patriotic journey. In this article, Tatler gives a glimpse of the hero's romantic interests.
Related: Dr Jose Rizal: A Closer Look On The More Human Side Of The National Hero of the Philippines
1/9 Segunda Katigbak
Many historians claim that Segunda Katigbak was Rizal's "puppy love". Coming from a wealthy clan in Lipa, Katigbak was a close friend of Rizal's sister, Olympia Mercado.
Katigbak was just 14 years old when she met Rizal who was then 16. In Rizal's writings, he described Katigbak as:
"May mga matang kung minsan ay makislap at nangungusap, may ngiting nakagagayuma… Hindi siya ang pinakamagandang babeng nakita ko, ngunit hindi ako nakasilay kailanman nang higit na kaakit-akit. (She has eloquent eyes and an enchanting smile; she is not the most beautiful woman I have ever laid my eyes on, but I have never seen someone as enticing)."
Rizal and Katigbak did not end up together. The former was not able to confess his true feelings and Segunda was promised to Manuel Luz Y Metra, a member of a wealthy family in Lipa.
Katigbak and Metra had 12 children but only nine survived.
Read more: Inspiring Filipino Biographies And Autobiographies To Read
2/9 Leonor Valenzuela
Among Rizal's long list of ex-lovers is Leonor "Orang" Valenzuela, who met Rizal when he was still studying a medical course at the esteemed University of Santo Tomas.
Valenzuela was the next-door neighbour of Rizal when he stayed in the house of Doña Concha Leyva in Intramuros. Even without a special occasion, Rizal would always visit Valenzuela's home and impress her family with his cleverness and sleight-of-hand tricks.
Rizal was strongly attached to Valenzuela and pursued her by sending love letters with invisible ink that one can only read when it is heated over a candle or lamp. The ink is a mixture of substances that he learned from his chemistry class.
Rumour has it that Rizal used the invisible ink because he was courting Leonor Rivera at the time.
3/9 Leonor Rivera
The 13-year-old Leonor Rivera met the 18-year-old Rizal at the boarding house of Rizal's uncle in Intramuros. Rivera was described by Rizal as a charming woman with a beautiful singing voice and good piano skills.
Despite having a strong and fruitful bond, Rivera and Rizal faced two problems: the two were second cousins and their family disapproved of their relationship. Rivera's parents did not approve of their relationship, saying that Rizal was a filibuster or a freebooter.
Rizal's brother Paciano Rizal, on the other hand, disagreed with the idea of Rizal marrying Rivera; he said that it would be unfair to Leonor if he were to leave her behind after exchanging vows.
The two wanted their relationship to prosper. They tried to continue sending each other love letters, a lot of which were kept hidden by Rivera's mother. In 1890, Rivera wrote to Rizal saying that she was already engaged to Henry Kipping, a British engineer who helped build the Manila-Dagupan Railway system in the same year.
Some accounts claim that Rivera burned Rizal's letters to her, but she kept the ashes in the hem of her wedding gown. When Rivera died during second childbirth, documents showed that Rizal did not speak for days.
Some historians believe that Rizal immortalised Rivera through Maria Clara's character in Noli Me Tangere.
Here is a poem Rizal wrote for Rivera:
And so it has arrived — the fatal instant,
the dismal injunction of my cruel fate;
so it has come at last — the moment, the date,
when I must separate myself from you.
Goodbye, Leonor, goodbye! I take my leave,
leaving behind with you my lover's heart!
Goodbye, Leonor: from here I now depart.
O Melancholy absence! Ah, what pain!
4/9 Consuelo Ortiga
During Rizal's sojourn in Madrid, he met Consuelo Ortiga y Rey, the daughter of then Manila mayor and vice president of the Council of the Philippines in the Ministry of Colonies Don Pablo Ortiga y Rey.
On 18 January 1883, Rey wrote in her diary: "Rizal talked with me for a long time, almost the whole night. He told me that I was very talented, that I was very diplomatic, and that he was going to see if he could extract some truth from me within two weeks; that I was mysterious and that I had a veil over my ideas."
Back in the Philippines, Rey had many suitors and among them were Eduardo de Lete, a Philippine-born Spaniard who is also part of La Solidaridad, and brothers Maximo and Antonio Paterno. Rizal grew fond of Rey but he eventually gave up because was still in love with Rivera.
Related: Why Philippine Music Is So Deeply Embedded in The Culture: Notes on Filipino History
5/9 Seiko Usui
Seiko Usui or O-Sei-San and Rizal met when the latter was still working at the Spanish Legislation in Tokyo. Their friendship blossomed after Rizal asked a gardener to introduce him to O-Sei-San who was surprisingly fluent in English and French, two languages that Rizal knew how to speak.
In many accounts, it was written that Rizal almost moved to Japan permanently to spend his remaining days with O-Sei-San; however, Rizal's patriotic responsibilities kept him from doing this.
Rizal moved to San Francisco and never met the Japanese woman again.
More from Tatler: For Sale: Rizal's Love Letters
6/9 Gertrude Beckette
During Rizal's stay in London, he met the beautiful Gertrude Beckett, the eldest daughter of Rizal's landlord—Charles Beckett.
Beckett has poured most of her time and attention to Rizal, assisting him in his famous sculptures, Prometheus Bound, a sculpture that depicted Greek legend Prometheus who brought fire to man; and The Triumph of Death over Life, a clay sculpture that depicts a young, nude woman bearing a torch; and The Triumph of Science Over Death.
Despite having "pet names" for each other (Rizal calls Beckett "Gettie", while Beckett calls Rizal "Pettie") the feelings Beckett had for Rizal were not reciprocated.
Read also: The Rizal Shrine in Fort Santiago holds the prized birth centennial paintings of the national hero
7/9 Nellie Boustead
When Rizal lost Rivera, he entertained the thought of meeting and courting other ladies. When Rizal stayed as a guest in the Boustead family, he befriended the two daughters of his host, Eduardo Boustead.
Rizal, together with Juan and Antonio Luna, used to fence with the sisters. Antonio would often visit the Bousteads and courted Nellie but the latter was already infatuated with Rizal.
Nellie and Rizal's love affair did not last. It failed because Nellie demanded Rizal to convert to the Protestant faith but he refused. Nellie's mother also frowns upon Rizal's background, saying that she did not like a doctor without enough paying clientele.
8/9 Suzanne Jacoby
Rizal was 29 years old when he first had a glimpse of Belgian lady Suzanne Jacoby. In his six-month stay in Brussels, he and Jacoby attended Belgium's summertime festival of 1890 where multi-coloured costumes and animated floats were very much alive.
In August 1890, Rizal left Belgium but he left the young Jacoby a box of chocolates. which the latter did not eat nor touch. Many historians believed that the affair was one-sided, evident in the letters sent by Jacoby to Rizal.
Below is an excerpt of Jacoby's letter to Rizal:
"Where are you now? Do you think of me once in a while? I am reminded of our tender conversations, reading your letter, although it is cold and indifferent. Here in your letter, I have something which makes up for your absence. How pleased I would be to follow you, to travel with you who are always in my thoughts. You wish me all kinds of luck, but forget that in the absence of a beloved one a tender heart cannot feel happy."
9/9 Josephine Bracken
Perhaps one of the most controversial women in Rizal's life was Josephine Bracken, the hero's de facto wife.
Bracken was the daughter of Irish parents James Bracken and Elizabeth MacBride. She first met Rizal when she was 18 years old. The relationship between the two blossomed quickly but one of Rizal's sisters suspected that Josephine was a spy of the Spaniards. Nevertheless, Rizal loved Josephine and affectionately called her Josefina.
As a mason, Rizal could not wed Bracken; however, the latter bore him a stillborn son who would have been named Peter in honour of Rizal's late father. Bracken last met Rizal in the latter's cell in Fort Santiago on 30 December 1896. The couple were able to exchange their vows in Catholic rites by Fr. Victor Balaguer two hours before Rizal's execution.
Bracken is the foreigner alluded by Rizal in his poem Mi Ultimo Adios (My Last Farewell), where he wrote: "Farewell my sweet foreigner, my darling, my delight."
Related: Philippine Artworks With Contested Histories: Felix Hidalgo's Masterpiece, Juan Luna's Women, Jose Rizal's Wedding And More