93rd Oscars: 3 Filipina-Directed Films Are Eligible For Best Picture Nomination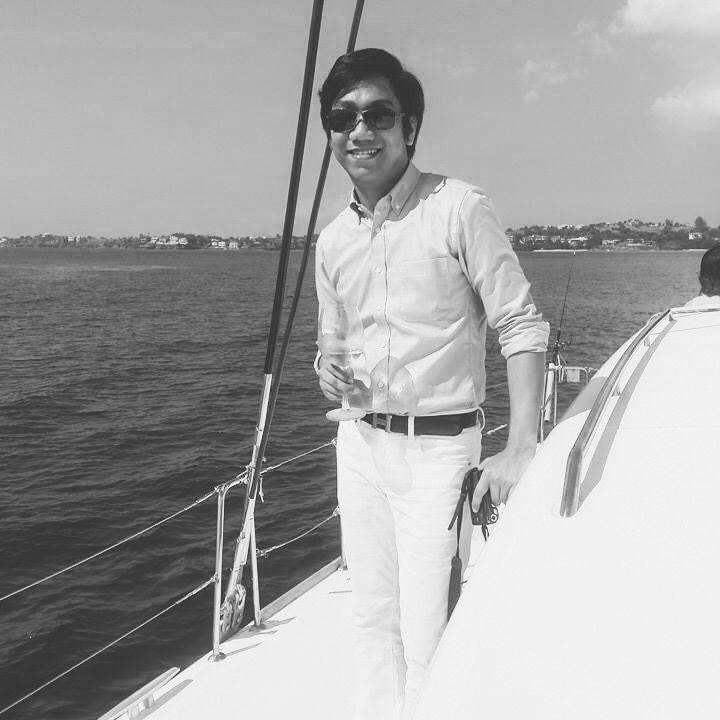 By Franz Sorilla IV
March 08, 2021
Our entry for this year's Best International Feature Film may not have made it to the shortlist but we are still crossing our fingers for these three Filipino-American films helmed by incredible women to take us closer to the Oscars dream.
The Academy of Motion Picture Arts and Sciences that spearheads the annual Academy Awards, also known as the Oscars, released in early February the list of eligible films to be nominated for Best Picture. Out of 366 titles, three Filipino-American films are being considered for voting namely, Lingua Franca written, directed and starred by Isabel Sandoval, the documentary film A Thousand Cuts by Ramona Diaz, and Yellow Rose directed by Diane Paragas.
Read also: Oscars Set Minimum Diversity Rules For Best Picture Award
Although Brillante Mendoza's Metro Manila Film Festival winner Mindanao starring Judy Ann Santos didn't make it to the shortlist of Best International Feature Film, the three films mentioned above are already something to be proud of for the accolades they have already received from other film festivals and critic circles in different parts of the world.
1/3 A Thousand Cuts
Taking a closer look at the plight of award-winning journalist Maria Ressa in recent years, Ramona Diaz's compelling documentary about press freedom in the Philippines has gained acclaim from critics and netizens last year when it was generously screened virtually for a limited time period only.
A Thousand Cuts premiered at the Sundance Film Festival in January 2020 and has won the Cinema Eye Honors Award for The Unforgettables at the Cinema Eye Honors Awards, DocEdge Award at the Documentary Edge Festival, Gotham Independent Film Award for Best Documentary at the Gotham Awards, and the David Carr Award for Truth in Non-Fiction Filmmaking at the Montclair Film Festival.
In an interview, Diaz shared that her documentary films are always about the Filipino but echo internationally relevant themes. Originally, Diaz wanted to make a documentary about the Duterte administration and the rampant war on drugs but eventually, Ressa became the central figure of the film while following the events of 2017.
2/3 Lingua Franca
Lingua Franca follows Olivia, an undocumented Filipina trans woman working in the United States as a caregiver in her pursuit of legal citizenship. In the course of the film, she meets Alex (Eamon Farren), the grandson of her Russian-Jewish patient in the early stages of dementia. Olivia and Alex eventually form an intimate bond but complications start when Andrei discovers Olivia's gender identity.
Written, directed, and starred by Isabel Sandoval, this film premiered at the 2019 Venice International Film Festival and has earned various accolades. This includes Grand Prize at Chéries-Chéris, ICS Award for Best Actress at the International Cinephile Society Awards, Best Actress Award at the Pacific Meridian International Film Festival, Sunny Bunny Prize-Special Jury Diploma at the Molodist International Film Festival, and Best Film (International Narrative) at the Tel Aviv International LGBT Film Festival.
In an interview, Sandoval clarified that one of the goals of the film is to portray immigrants and trans people not as victims but as people with dignity. That though there are inequalities and discrimination against them, especially in the United States, they are resilient and continue to survive difficulties.
3/3 Yellow Rose
Also shedding light on the struggles of Filipino immigrants in the US is Diane Paragas' Yellow Rose, starring Tony nominee Eva Noblezada, with Lea Salonga and Princess Punzalan in supporting roles. Rose (Noblezada) is an undocumented Filipino teen who wishes to leave her small Texas town to reach for her country music dreams. However, her mother (Punzalan) gets embroiled in an immigration issue, forcing Rose to go on a journey of self-discovery.
Yellow Rose has won the Special Jury Award at the Asian American International Film Festival, Jury Award at Bentonville Film Festival, Jury Award for Best Narrative at CAAMFest, Audience Choice Award at the Hawaii International Film Festival, Texas Independent Film Award at the Houston Film Critics Society Awards, Festival Prize at the Philadelphia Asian American Film Festival, and Audience Award at the San Diego Asian Film Festival. Besides the awards it received in the US, it also wowed critics internationally, making Noblezada earn a Special Jury Award for Best Breakthrough Performance at the Los Angeles Asian Pacific Film Festival.
Paragas shared in an interview how the plight of the Filipino family in her movie is very much familiar to her own, being an immigrant family in Texas themselves at the time of the martial rule in the Philippines. Like Rose, music also was her comfort zone during her growing up years as a Filipino kid studying in America.
---
Official Oscars nominees for the Best Picture and other categories will be announced on 15 March. The 93rd Academy Awards is slated to be held on 25 April.