Virgin Labfest 2020: Happening Virtually This June Starting Wednesday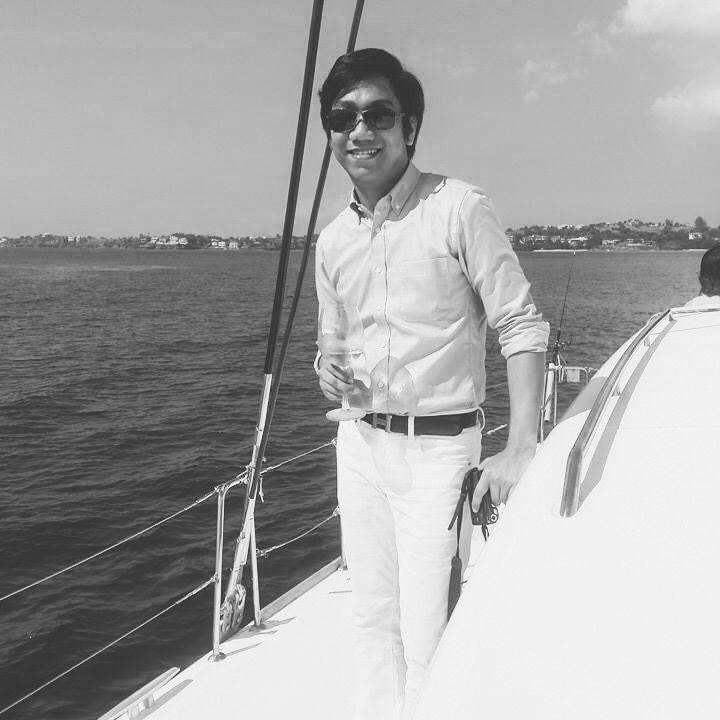 By Franz Sorilla IV
June 08, 2020
Dubbed VLF 2020 "Kapit", 10 main featured plays, as well as staged readings and revisited plays, will have their live online performance premieres on the first week of the festival, starting June 10.
With the relentless belief that storytelling must continue and present the special edition of Virgin Labfest, the Cultural Centre of the Philippines, Tanghalang Pilipino, and Writers' Bloc will be making the annual theatre festival of untried, unstaged, and untested works on 10 to 28 June. Live performances will be free and available for streaming on CCP's Facebook page on its first premieres and will continue to be available for replay until the last day of the festival.
Here are the 10 featured works, three revisited plays, and five staged readings for this year's Virgin Labfest with the theme "Kapit".
DOGGY
Playwright: Dustin Celestino
Director: Roobak Valle
Cast: Che Ramos Cosio, Chrome Cosio
Jane doesn't like certain sexual positions, especially "Doggy." For Mark, this peculiarity about his fiancée has always been a source of repressed anger. Mark's frustrations surface after a game of "Never Ever Have I Ever," when he learns that Jane was more sexually adventurous with her previous lovers.
Premieres on 10 June, 3:00p.m.
PILOT EPISODE
Playwright: Floyd Scott Tiogangco
Director: Giancarlo Abrahan
Cast: Phi Palmos, Missy Marama, Jojit Lorenzo
A young gay man just quit his job through a text message. Now his parents attempt to de-escalate his extreme manic-depressive episode.
Premieres on 13 June, 5:00p.m.
DAPITHAPON
Playwright: Jay Crisostomo IV
Director: Sigmund Roy Pecho
Cast: Peewee O'Hara, Quiel Quiwa, Khayl Sisom, Ina Azarcon-Bolivar, Jerome Dawis
Dapithapon takes three boys at the end of their high school years and forces them to confront their greatest fears in a single day: flunking out of school, impossible parental expectations, and an unhealthy infatuation with a teacher. They fervently cling to one another, afraid to let go. They try fruitlessly to preserve their friendship before they are forever parted by circumstance.
Premieres on 14 June, 3:00p.m.
PAPAANO TURUAN ANG BABAE HUMAWAK NG BARIL
Playwright: Daryl Pasion
Director: Erika Estacio
Cast: Lhorvie Nuevo, Eshel Mesina
Returning home from an encounter against the NPA, Oka reunites with his pregnant wife, Liling. The sweet homecoming turns out to be the complete opposite when Liling is confronted with her husband's impossible request.
Premieres on 13 June, 3:00p.m.
BLACKPINK
Playwright: Tyron Casumpang
Director: Jethro Tenorio
Cast: Noel Comia Jr, Gio Gahol, CJ Barinaga, Jonathan Tadioan
Tatay, a staunch ally of the gay community, discovers that his youngest son, Bunso, a staunch fan of Blackpink, was prohibited by his school principal to dance "Kill This Love" in their Family Day talent contest. Infuriated, Tatay rushes to confront the principal but Bunso insists that the only way for him to join the competition is if he finds other male students to dance with him. Rejected by every male student in their school, Bunso persuades his Tatay, Kuya, and Diko to join him and form the all-male group to dance to the tune of Blackpink on Family Day.
Premieres on 11 June, 5:00p.m.
MULTIVERSE
Playwright: Juliene Mendoza
Director: Fitz Bitaña
Cast: Iggi Siasoco, Vino Mabalot, Jessette Namin
Peter a writer, is making up for lost time with his young brother Bobby. Bobby is a recovering alcoholic who just had his second chance at life. They both try to reconnect through their mutual love of comic book. As they discuss the concept of alternate realities and dimensions prevalent in most comic book stories, they imagine how much better their relationship would have been in another reality. As Peter invited Bobby to watch a play he had written, a different reality slowly reveals itself to the two estranged siblings.
Premieres on 14 June 8:00p.m.
TITSER KIT
Playwright: Jobert Grey Landeza
Director: Adrienne Vergara
Cast: Io Balanon, JM Salvado
Patrick gets into trouble in his new school, a totally strange and distant environment from his Lumad origins. Afraid of what punishment the Principal might sanction him with, he hides inside a dilapidated storage room where he felt safe. Until Titser Kit finds him there.
Premieres on 11 June, 3:00p.m.
MAYANG BUBOT SA TAG-ARAW
Playwright: Mark Norma Boquiren
Director: Mark Mirando
Cast: Opaline Santos, Ji-Ann, Janna, Irish Shane Legaspi
Mayang Bubot sa Tag-Araw is a story about Maya, a young Aeta who is building a future for her people. One day, her childhood friend, Bubot, returns from the city after six years. They clash, having been honed by the paths that they were forced to choose.
Premieres on 12 June 5:00p.m.
GIN BILOG
Playwright: Luisito Nario
Director: James Harvey Estrada
Cast: Rhon Kenneth Mercado, Buboy Villar, Lovely Abella,
Entong, is a proud Batangueño drunkard. He was visited by Dune, his brother-in-law, for a bottle of gin. Entong's wife, Lorna, joined them in her peculiar mood. As the night ends in between gin, tulingan and bidyoke singing, they seem to not have a good time but became more miserable instead.
Premieres on 12 June, 3:00p.m.
THE BOY-BOY AND FRIENDS CHANNEL
Playwright: Anthony Kim Vergara
Director: Joshua Tayco
Cast: Norbs Portales, Anthony Falcon, Jerald Napoles, Nicco Manalo, Gabo Tolentino
Four friends who lost their jobs as production crew members after the untimely shutdown of their TV network found themselves successfully making a new career as Youtubers. Now, Boy-boy together with his buddies agreed to carry out an insane challenge in their channel⁠—a decision that will forever change the fate of their camaraderie.
Premieres on 12 June, 8:00p.m.
FANGIRL
Playwright: Herlyn Alegre
Director: Charles Yee
Cast: Mayen Estanero, Marj Lorico, Mean Espinosa
As one of the biggest boybands of the 1990s get together for a long-awaited reunion concert after 20 years, high school friends, Barbara, Jessica and Angeline, also reunite to book concert tickets to see their favourite boys. As the three friends reminisce their teenage years spent swooning over their favourite boyband, they also find themselves confronting issues from their past as concealed insecurities and unspoken resentment rise towards the surface.
Premieres on 14 June 5:00p.m.
ANAK KA NG
Playwright: U Z Eliserio
Director: Maynard Manansala
Cast: Krystle Valentino, Skyzx Labastilla, Rafael Tibayan
Pina has spent most of her life without a mother. She has learned to rely on and love only her father. But now her father is dead. Connie, her mother, came home from abroad seemingly just to attend to the details of the funeral and burial, not to grieve. Soon, Connie will leave the Philippines again. Pina has to decide: will she forgive her mother and try to salvage their relationship, or will she cast Connie completely out of her life?
Premieres on 10 June, 8:00p.m.
WANTED: MALE BOARDERS
Playwright: Rick Patriarca
Director: George De Jesus III
Cast: Lance Reblando, Ross Pesigan, AJ Sison, Vincent Pajara
In Indang, Cavite, a trio of college students relearns the definition of desire as they try to coexist with a new enigmatic board mate.
Premieres on 10 June, 5:00p.m.
JENNY LI
Playwright: Buch Dacanay
Director: Nour Hooshmand
Cast: Esteban Fulay Jr, Ruah Liway Shechem Gabo, Vincent Kevin Pajara, Hariette Mozelle, Belinda Maramba
Jenny Li, a college student suffers mentally after witnessing her best friend's rape at a classmate's party. Struggling to convince her best friend about it, as nobody believes it had ever happened, she wonders how many others out there have fallen victims to sexual harrassment. And how many out there are in denial?
Premieres on 20 June 5:00p.m.
DOMINADOR GONZALES—NATIONAL ARTIST
Playwright: Dingdong Novenario
Director: Bunny Cadag
Cast: Joel Saracho, Audie Gemora, John Nico Labrador
Soon to be proclaimed National Artist Dominador Gonzales is asked by a previous mentee to collaborate on a project to get the latter back into the playwriting scene. Dominador's refusal puts him at risk of being among the ranks of Kevin Spacey and Woody Allen, potentially nullifying his life's work. In this polarised world, whichever side you are on, you are wrong.
Premieres on 19 June, 5:00p.m.
MATIRA ANG MATIBAY
Playwright: Bernice Dacara
Director: Alon Segara
It is the morning of the plebes' recognition day. Awakened by Vito's incessant knocking, Erik tries to distract his bunkmate by recounting the good memories they had during their six-month training in the academy. The reminiscing halts once the two are forced to talk about the looming experience of their batchmate's death leading them to question each other's beliefs and what they're willing to give up because of it.
Premieres on 26 June, 5:00p.m.
BAGAHE
Playwright: Nicko de Guzman
Director: Joel Saracho
Cast: Lui Manansala, Ward Luarca
It is 2016. There is a new president in the Philippines. Kaloy decides that he and his wife, Che, go back to the Philippines for good after being OFWs in the US for almost 30 years. But, Che can't seem to finish packing/unpacking. The couple will argue about found objects, "change is coming", and Marie Kondo. Che will soon find out that there is persistence in leaving and there is permanence in movement.
Premieres on 18 June, 5:00p.m.
MONGOLOIDA'S CASA DE PUN
Playwright: Claro Delos Reyes
Director: Guelan Luarca
Cast: Kakki Teodoro, Tata Tuviera, Ybes Bagadiong, Anthony Vaughn Merchant, Teisha Duncan, Arvy Dimaculangan, Carmen Dolina, Kat Dizon, Franny Tan
Mongoloida's Casa de Pun (a brown comedy / ang isang komedyang kayumanggi) is an experimental one act play that explores socially constructed borders of Philippine racial identity. The play follows the internal struggle of Enrica, an Afro-Filipina, who has migrated to New York City under contentious circumstances related to her upbringing. In a liminal space, Enrica confronts a transnational cast of historical characters who navigate life with differing world views; together they reckon with their beliefs and reflections through shards of glass and mirrors. The play questions the structural frames that shape clouded lenses often seen as cultural traits.
Premieres on 24 June, 5:00p.m.