Wonderfruit 2019: The What, The Why, The Reason You Should Go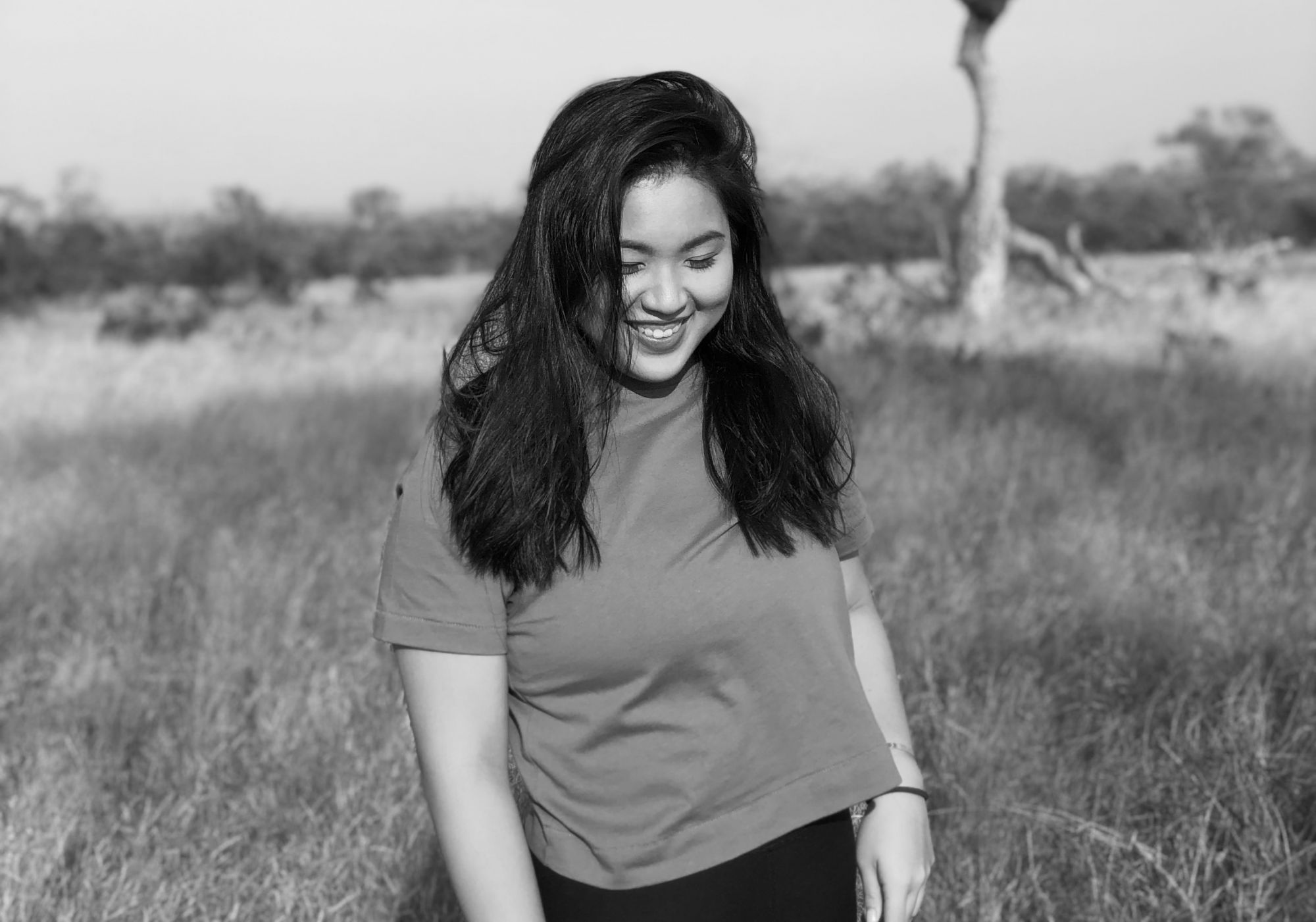 By Isabel Martel Francisco
July 29, 2019
Journey to the pop-up city of Wonderfruit where experiences are re-magined
What is Wonderfruit?
Produced by Thai-based compnay SCRATCH FIRST, Wonderfruit is much more than your typical music festival. What makes it different? Aside from stellar underground music ranging from the world's best DJs, alternative acts, bands to innovative performers of all shapes and sizes, Wonderfruit prepares a myriad of activities for everyone to enjoy: from solo travellers, groups of friends, to families with children (even providing nanny services).

"As we build the world we want to see, we can demonstrate the power of human connection and the impact it can have," says Wonderfruit founder, Pranitan "Pete" Phornprapha.
From wellness activities, culinary experiences by world-class chefs, art installations and workshops, shopping, to educational speakers, this festival truly packs a worth-while punch. In all that they do, the Wonderfruit team seeks to inspire others by pushing boundaries, and innovating sustainable solutions for everyday life while bringing together a community of kindered spirits.
"The Wonderfruit ethos is built upon six pillars: arts, music, farm to feast, wellness and adventure, talks, workshops, and family. These pillars ensure that we curate a diverse programme that is inclusive for artists, speakers, musicians, and DJs from around the region. To do so, we incorporate education and entertainment (or "edutainment") into the festival, and our guests form meaningful connections and become more mindfully conscious consumers with regard to the natural environment." – Katrina Razon, director at Wonderfruit.
Where is it?
The fields of Pattaya, Thailand act as a blank canvas for the festival's creative partners and brilliant artists who are able to transport attendees to a "sustainable utopia" through spectacular eco-friendly architecture, design and landscaping. Wonderfruit welcomes guests, known as Wonderers, encouraging them to immerse themselves in the interactive and stimulating environment they've developed; "a pop-up city where eco-friendly solutions and inspiring encounters bring people together."
Did you know that at Wonderfruit, everything in The Fields is constructed from sustainable items? All materials used, from the creation of stages, art installations, multi-use spaces all the way down to everyday food stalls are made with sustainable, locally-sourced or recycled materials. Every stage can pretty much be called a work of art as they are all architectural or musical feats. One particular highlight is Wonderfruit's Solar Stage (conceptualized by Artist and architect Gregg Fleishman) because it is made without any nails. The stage is built out of modular pieces that fit together like lego or puzzle pieces and every year the stage is taken apart. Designers then head to the drawing board to conceptualise how its modular pieces can be re-used to create spectacular new architectural shapes.
Is it for me?
Accommodation : You have 4 options
Option 1: Pitch your own tent

There is a general camping section where Wonderers can pitch their own tents which they must bring for themselves. Wonderers will have access to showers, toilets and drinking water.

Option 2: Rent a tent

You can choose between 2 different types of tents and can opt for a fan or air-conditioning. Here, Wonderers will be provided with a bed, towels, bath soaps, and welcome accoutrements from Wonderfruit. In the air-condition tents, there will be blankets as well.

Option 3: Rent an RV

If you rent an RV you will have air-conditioning and your own en-suite toilet and shower, plus a fridge and microwave too. Inside the RV Wonderers will be provided with a bed, towels, bath soaps, and welcome accoutrements from Wonderfruit.


Option 4: Stay off-grounds

Wonderers may choose to stay at near-by hotels that have partnered with the festival. Note that these locations are not walking distance from the Wonderfruit grounds.
What to expect?
"Wonderfruit is a festival of immersive experiences that engage, inspire, and empower positive influence on our planet through emergent music and art forms. Thousands of guests from Thailand and around the world embark on the pilgrimage to the festival that is held annually on the Fields of Siam Country Club in Pattaya, Thailand" shares Katrina Razon, director at Wonderfruit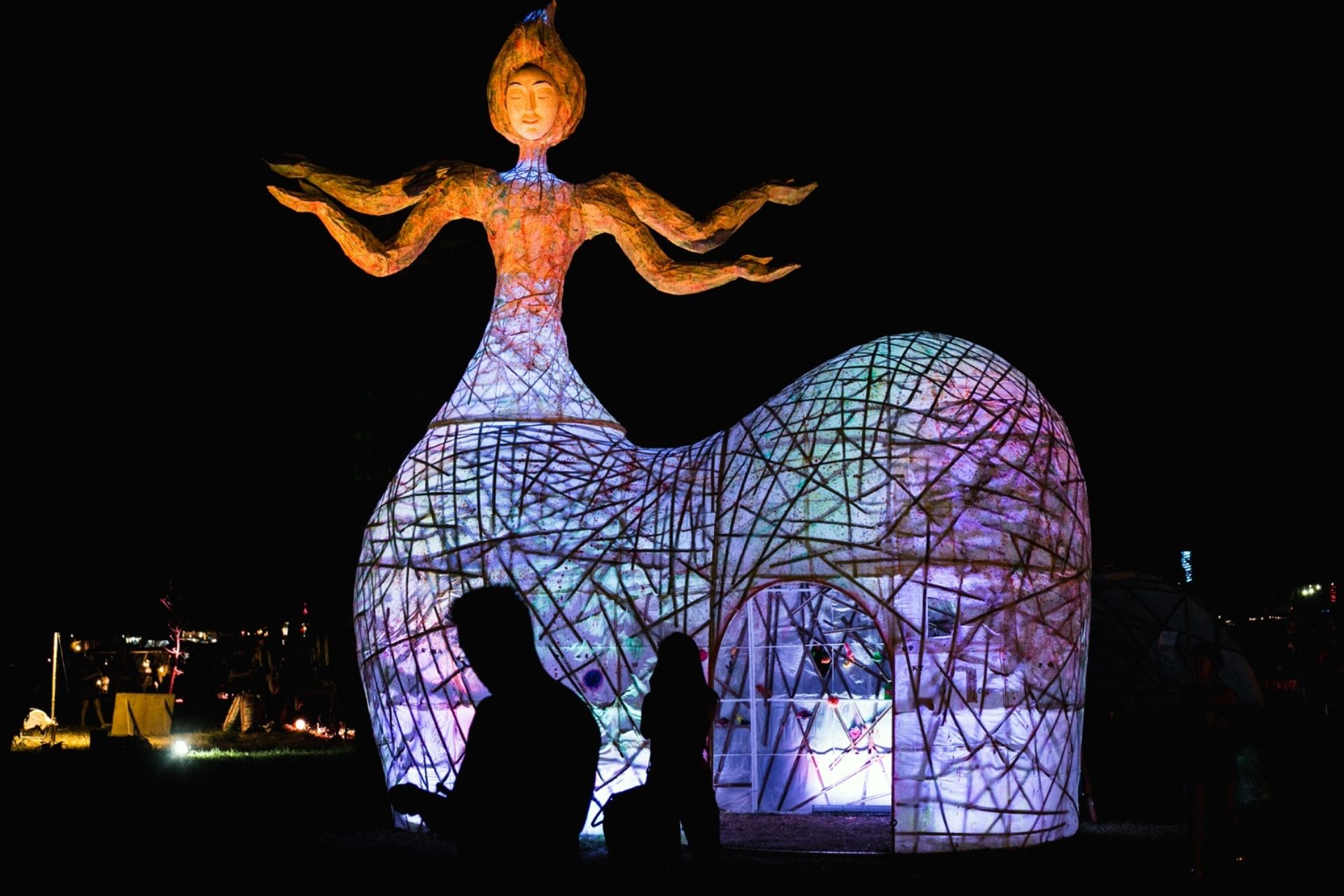 Expect wellness, healing and mindfulness workshops at Wonderness, plus compelling talks by international industry experts or disruptors at the Eco-Pavillion. Take this journey to discover new things about yourself too.

Cash-less environment

Wonderers can safely leave their cash and cards in their tent because Wonderfruit has special wristbands which can be loaded with a balance of money to purchase anything at the festival grounds through the simple scan of the wrist – a system that works incredibly efficiently and fast. Whatever monetary balance is not finished can be withdrawn from the wristband at the end of the festival when you check-out.
2019
This year, the festival has partnered with Musicity, "a site-specific sound/arts practice that invites musicians and recording artists to compose tracks in response to buildings and locations in cities around the world" shares Musicity.
The Stages
Founder and music connoisseur Nick Luscombe teamed up with producers Erased Tapes and with local Thai musicians to create original music inspired by specific locations in Bangkok. This global collaboration to present architecture-inspired sound art will be performed live on Theatre Stage.
Solar Stage: Here you will find Acid Pauli, Arp Frique & Family, Daddy G (from Massive Attack), Floating Points, Gidge, and Trojan Sound System.

The Quarry is a stage known for afterhours, edgy, unusual sounds. Expect to see: Binh, Bobby., Craig Richards, DOTT, Felix Dickinson, Nick The Record, Powder, Sonja Moonear and Willow.

Forbidden Fruit is a stage known for bold statements and unashamed self-expression. Here you will find: Breakbot & Irfane, Busy P, Myd and Yasmin and Colleen 'Cosmo' Murphy.

Polygon stage is the world's only 360-degree sound experience. Find yourself here to hear: Alban Endlos, Alejandro Castelli, Dandara, Holed Coin, Kusht, Luis Rosenberg, Martha Van Straaten, Matanza, Miret, Reple, Sainte Vie, Spaniol, Timboletti and Xique-Xique.


Experience all of this for yourselves and tell us what you think! Get your tickets, now
Images Wonderfruit
Interview Wonderfruit