Your Art Agenda For February to March 2021: Virtual Exhibitions, Talks, Screenings And More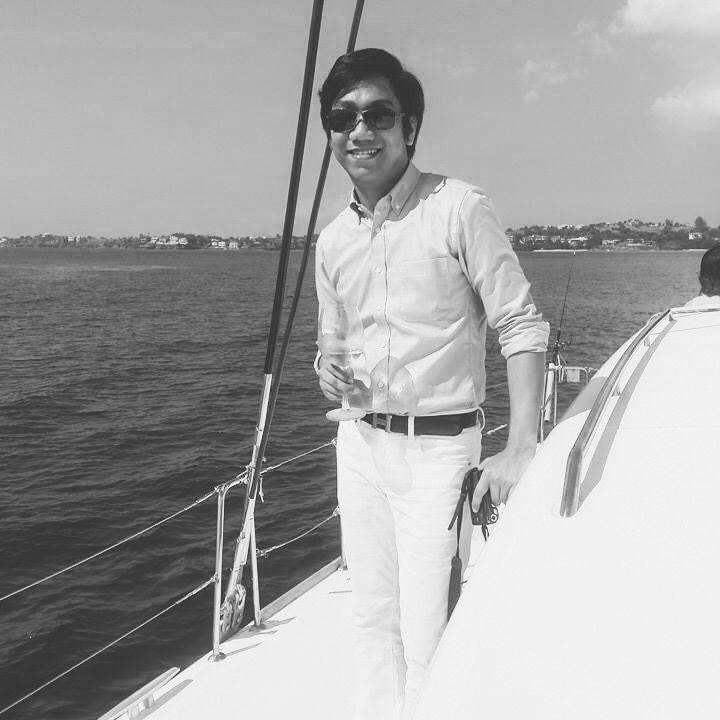 By Franz Sorilla IV
February 16, 2021
Browse through this lineup of events in the arts community and immerse on our rich Philippine heritage
Art In The Park
The virtual edition of Art in the Park returns this month, celebrating its 15th anniversary. Running for eight days, Art in the Park features 60 exhibitors and over 6,000 artworks by hundreds of established and up-and-coming Filipino artists.
As in the previous years, prices of artworks are still capped at PHP50,000 and proceeds will go to the benefit of the Museum Foundation of the Philippines' projects and programs for the National Museum of the Philippines.
The lineup of participants include Altro Mondo Gallery, Ang I.n.K., Archivo 1984, Arnold Art Collection, ART LAB: Atelier Cesare & Jean Marie Syjuco, Art Underground, Art Verite Gallery, ART for Space Gallery, Artery Art Space, Artepintura Gallery, Association of Pinoyprintmakers, Avellana Art Gallery, Blanc, Boston Art Gallery, Cevio Art Haus, College Of St. Benilde, Cornerstone (EJ Espiritu), District Gallery, Famous Artists , FEATI University School of Fine Arts, FEU, Galeria de las Islas, Galerie Anna, Galerie Artes, Galerie Stephanie, Limbo, Los Nuevos Conquistadores, J Studio, KASIBULAN - Kababaihan sa Sining at Bagong Sibol na Kamalayan, Kulay Art Group, M A G, Manila Collage Collective, Mia Casal Ceramics, Modeka Art, Mono8 Gallery, Museum Foundation of the Philippines, Nineveh Artspace, Nord Anglia International School, Orange Project, Parokyano ng Malabon, Qube Gallery, Resurrection Furniture, Sagada Pottery, Sheerjoy, Silverlens, Space Encounters, T.U.P. Fine Arts Manila, The Authenticity Zero, The Mighty Bhutens, The Photography Zone, The Thursday Group, Tin-Aw Art Gallery, UP College of Fine Arts, Village Art Gallery, Vinyl on Vinyl, vMeme Contemporary Art Gallery (Young Artists' Studio), Ysobel Art Gallery, White Walls Gallery.
Art in the Park continues to partner with Globe Platinum for several events that will run throughout the week during Globe Platinum Hour, 5:30pm daily. This includes a special tutorial for kids by award-winning comic artist, illustrator, architect, and children's art show host Jomike Tejido. Globe Platinum will also present special video features on the art-making process of Filipina artists Henrielle Pagkaliwangan and Yvonne Quisumbing. There will also be music on Saturday night from '80s band Overdrive.

For the fair's special collaboration with the Bank of the Philippine Islands, BPI Art Clips will feature specially produced videos from various artists. This year, BPI Art Clips shines the spotlight on pottery, one of the best-selling categories of Art in the Park, through a series of mini-documentaries that will highlight the works of pottery pioneers in the Philippines Jon and Tessy Pettyjohn, and Joey de Castro.
Art in the Park will start at 10am on 21 February and continue until 28 February. Visit artinthepark.ph for more details.
The Metropolitan Museum of Manila
Renowned painter in Philippine high society Betsy Westendorp takes the spotlight at Met Museum's first offering this 2021. Entitled "Passages: Celebrating the Artistic Journeys of Betsy Westendorp", the virtual exhibition will be highlighting some of the most notable works of the esteemed artist curated by Dannie Alvarez. Featuring over 100 works spanning more than half a century of her artistic practice varying from portraits of Spanish and Filipino luminaries, majestic landscapes and seascapes of Spain and Philippines. The exhibit highlights her prominent works of floral paintings depicting colourful spectra of endemic orchids and tropical flowers. Her mystic renditions of her Atmosferografia series magnify the celestial sphere and heavenly skies in her evolving style towards abstraction. The entire exhibition coherently encapsulates the pulse and heart of Westendorp's life journey through the years.
Read More: MET Museum's First Exhibit For 2021 Features Betsy Westendorp's Retrospective
Museum of Contemporary Art and Design
Good news for everyone! MCAD is extending the first solo exhibition of Haegue Yang in the Philippines until 31 March. The world-renowned Korean artist lives and works between Seoul and Berlin and is one of the most widely shown artists of her generation. Her distinct style of conceptual language interwoven with aesthetic vocabulary made her one of the must-see artists of Asian descent in the world.
The title of the exhibition, "The Cone of Concern", refers to a graphic tool for weather forecasting which specifically traces the path of an oncoming storm or tropical depression. This system built to predict the path of a typhoon presents how the human will attempts to confront the nature of natural phenomena. The artistic proposal in the midst of this concept is to draw out the metaphoric towards the notion of solidarity amongst those facing difficult circumstances, and with human imagination, understand our very own condition in the universe. Her interest in phenomena foregrounds the exhibition, placing a complex layer of objects—woven anthropomorphic sculptures, light sculptures, rotating sound bells, whirlwind-derived structures, textile canopies and sound elements—against a lenticular print backdrop of a digitally altered meteorological image.
"Haegue Yang: The Cone of Concern" is generously supported by the Goethe-Institut Philippinen, the Ministry of Culture, Sports and Tourism of Korea, Korea Arts Management Service, Fund for Korean Art Abroad, Hyundai Card and IFA (Institut für Auslandsbeziehungen), and produced in collaboration with S.C. Vizcarra.
Click here to book an Online Tour or Private Visit
Moreover, check out also MCAD's upcoming additions to its online public programs: Manuel Dacanay's Upcycling Domestic Objects workshop and the Weaving Vitality: A Workshop on Basic Handloom Weaving with the Philippine Textile Research Institute, both inspired by the Haegue Yang exhibition.
Finale Art File
From 11 February to 5 March, you may visit Finale Art File at La Fuerza Compound, Makati, to see the exhibitions of Clairelynn Uy and Joey De Leon's latest works.
Uy's exhibition this month, entitled "Twisting My Melons", shows the artist's perspective on 2020. Discover how we can find the comedic within the tragic with Uy's array of paintings at the Tall Gallery and be amazed at how we, Filipinos, found quirky ways to survive the pandemic and other crises we faced last year.
Meanwhile, the veteran comedian actor and television personality taps once again to his visual arts side with his solo exhibition entitled, "In The House!". De Leon will be showcasing his latest paintings accomplished during quarantine, giving us a glimpse of how he tried to make some sense of the current reality of the pandemic looming over us. His works are available for viewing at the Upstairs Gallery and Video Room.
Book an appointment by visiting finaleartfile.com. Walk-in visits are also allowed.
Silverlens Galleries
Through its recently improved website, Silverlens Galleries is featuring this month the works of London-based Filipino artist Nicole Coson and Manila-based artist Frank Callaghan.
Coson's solo exhibition, "Exoskeleton", is composed of large-scale monotype prints that diachronically plots the gradual breakdown of window blinds. Inspired by the ongoing COVID-19 pandemic, most especially the threat of the virus' UK variant, the series sheds light to themes of deliberate concealment, unravelling of the defences, and the angle of sight—being the observed and the observant.
Meanwhile, Callaghan revisited the element of water in his latest exhibition. Though he has photographed water in his last two series of works, he used the same process for capturing water beneath the night sky using a different method—creating disorder. By throwing various objects like sticks, stones and others, he recorded the effects of light on the surface as it was agitated. Also inspired by the ongoing pandemic, the artist managed to focus his attention on the changes of the seasons, the rhythm of the tides, and the stillness of the water every after disturbance.
The exhibition runs until 13 March. Book an appointment by visiting silverlensgalleries.com.
Galleria Duemila
Galleria Duemila is revisiting the "Circles in My Mind" exhibition by Pacita Abad from 6 February to 31 March. Abad is born on the smallest and northernmost Philippine island of Batanes in 1946. Her most extensive works are her vibrant colourful trapunto, paintings, prints, which can be found in a public and private collection in over 70 countries.
In 1984, she had been awarded by TOYM as the Most Outstanding Artist in the Philippines. She was also the first Filipino artist to participate in the Visiting Artists Programme in STPI where she created "Circles in My Mind". STPI is an international institution that enriches the language of printmaking and fresh vision.
Circles in My Mind had been exhibited at the Andrew Shire Gallery in Los Angeles, California, Cultural Center of the Philippines, Manila, and more.
Visit the exhibition by booking an appointment here.
Art Lounge Manila x Gallery 928
Artist members of the Christian+Collective take part in the first exhibition and auction of Sustainable PH, an NGO dedicated to promoting sustainability efforts for the country established by Koleen Davila-Palaganas. Made possible with the collaboration of Art Lounge Manila and Gallery 928, the exhibition and auction serve as a platform to set forth awareness and promote a sustainable mindset that will help empower the country to live at the forefront of innovation and ingenuity.
Discover works by artists Jessa Almirol, Alelia Ariola, Rodel Buban, Anna Escalona, Alfred Galvez, Pepe Mendoza, Mr PXL, Rabi Salvacion, Sherwin Tan, Kristina Valencia, Mimi Viola, and Sustainable PH's Director of Arts and Culture Kristine S. Lim. The featured pieces exhibit the artists' interpretation of what a reimagined Philippines would look like in a state that is completely sustainable, guided by the biblical principles of stewardship.
The artworks will be available for viewing on 1 March at the Art Lounge Manila in Podium, Ortigas. Meanwhile, the online auction will be handled by Gallery 928 on 7 March, the last day of the exhibition. Proceeds will be used to mobilise the mission works of Sustainable PH and will be used to help artists who have been affected by the global crisis.
Read More: From Bocetos To Multimedia Art, Ortigas Art Festival Welcomes All
Altro Mondo Creative Space
Besides participating in this season's edition of Art in the Park, Altro Mondo Creative Space will also be featuring three exhibitions. First is Gromyko Semper's "The Mechanics of a Twittering Machine", where he takes inspiration from Paul Klee's painting "The Twittering Machine" and highlights his outlandish visual style using collected ephemera as his canvas for his drawings and paintings. Second is a joint exhibition of Nasser Zulueta and Tom Russ entitled, "Transformatika". Zulueta's pieces will shed light to some key turning points in his life, exhibiting very personal, melancholic, and yet endearing works. Meanwhile, Russ' pieces will take artephiles to a colourful journey to Mindanao and give us a different perspective on the community there made together by Christians, Muslims, and Lumads. Lastly, Markus Jentes' "Impression Expression" features his latest works that offer a rare opportunity for audiences to more intimately sense the tumult, pain, and deliverance that moves artists.
Shangri-La Plaza
In celebration of the National Arts Month, Shangri-La Plaza is showcasing three major exhibitions organized by respected galleries, a testament to its long-standing commitment of supporting the arts by bringing it closer to more people.
Following the success of the group exhibition "Quartet IV: Art at the Frontline" by The Artologist gallery, is the International Contemporary Art Fest, happening on 13-21 February at the mid-level atrium of Shangri-La Plaza. Organized by Galerie Stephanie, this annual art fest celebrates the diversification and growth of international artists in the Philippines, featuring works from Asia, Middle East, USA, Canada, and Europe.
For 2021, this highly anticipated group show at the Shang brings together 27 artists from 14 countries. They are Renz Baluyot, Edrick Daniel, Vincent de Pio, Alexander Calceta, Anton del Castillo, Aileen Lanuza, Shannah Orencio, Gabby Prado, Reybert Ramos and Juan Sajid from the Philippines; Roby Dwi Antono, Imam Santoso and Anton Subiyanto from Indonesia; Chayanin Kwangkaew from Thailand; Liew Mei Toong from Malaysia; Akira Miyamoto, Hideo Tanaka, Atsuko Yamagata, and Keiko Yokoyama from Japan; Noor Bahjat from Syria; Dan Barry from the United States, Julie Liger Belair and Meghan Hilderbrand from Canada; Cristina Gamon from Spain; Nunzio Paci from Italy; and Ciane Xavie from Brazil.
Shang's final contribution to National Art Month is "The Art of Healing, Resilience, and Resistance", which will be presented by Art Circle Gallery on 24-28 February 24-28. This exhibition is in celebration of Art Circle Gallery's 30th anniversary and brings together accomplished Filipino contemporary artists, whose work reflect on the pandemic. Among the artists included in the show are Tish Alcantara, Jefferson "Love" Bagacina, Eberle Catampongan, Lemuel Cunanan, Anton Mahilum, Chris Pizarro, Roderick Sta. Ana, and Teody Racuya.
This exhibition features pieces that showcase landscapes of healing and portraits and figures as acts of resistance. It is divided into two parts, the first focuses on the art of healing while the second is about the art of resilience and resistance. It tackles isolation, mental health, and personal struggles and hopes amid a crisis. Part of the proceeds from this exhibition will be donated to the family of the artists who passed away during the pandemic.
For enquiries, call +63 8370 2597 to 98 or visit facebook.com/shangrilaplazaofficial.
Grupo Kalinangan
Besides art exhibitions and auctions, there is also a number of cultural groups hosting webinars online. One of them is Grupo Kalinangan, an SEC-registered NGO that started with the goal of documenting and promoting awareness on the country's built cultural heritage. Its Pamana Talks that flourished during the time of the pandemic continues this month as we celebrate National Arts Month, now featuring various topics on arts and culture. On 19 February, join professor and author James Owen Saguinsin in the exhibition of Angono, Rizal's prolific art history and some of its revered artists like Juan Sanson, Jose "Pitok" Blanco, and National Artist Carlos "Botong" Francisco. On 26 February, visit the iconic Kape Kesada Arts Gallery of Paete, Laguna with the son of its late founder and owner Dr Nilo M. Valdecantos and have a chance to know more about his inspiring life that was dedicated to promoting the arts and culture of Paete and the whole province of Laguna.
CCP Arthouse Cinema
From 12 to 26 February, the Cultural Center of the Philippines' Arthouse Cinema is having a special Valentine's Day cinematic offering. Watch films and documentaries from the archives of Cinemalaya and Gawad Alternatibo, featuring stories of love and revolutions in different types and forms, via CCP's Vimeo channel.
Check out for Jay Abello and Manny Montelibano's Ligaw Liham, Mike de Leon's Signos, Sister Stella L, Eva Mari Salvador's EDSA People Power: The Philippine Experience, Nick De Ocampo's Revolutions Happens Like Refrains in a Song, and Bryan Kristoffer Brazil's In The Middle of the Night.
All screenings are available for free. Visit vimeo.com/ondemand/ofloveandrevolutions and use the promo code: RADICALOVE.