Art In The Park 2021: Yvonne Quisumbing Talks About Her Inspirations And Influences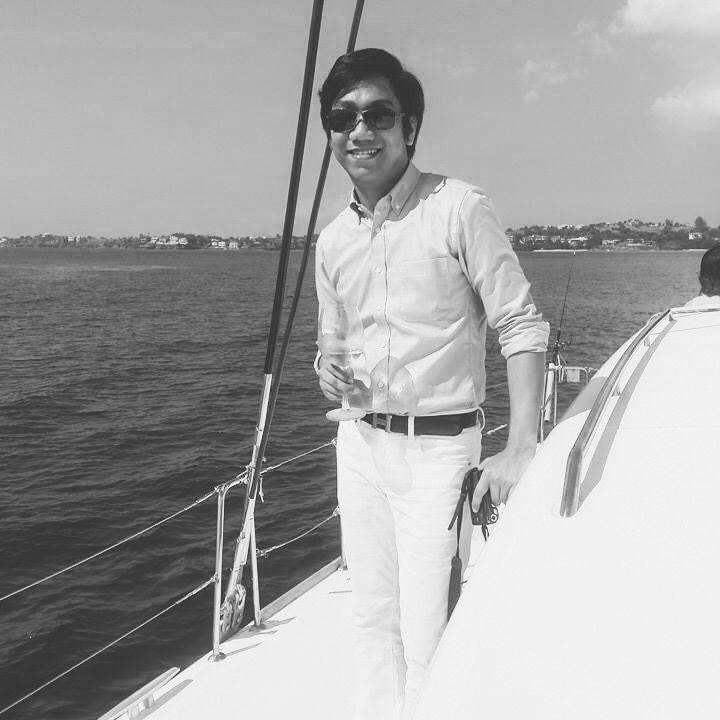 By Franz Sorilla IV
February 23, 2021
Cebu-based multimedia artist and fashion designer Yvonne Quisumbing is on spotlight in the 2021 edition of Art In The Park. Find out more about her and her passion for the arts:
Yvonne Quisumbing is known both in fashion and art communities. Her range of skills is a dynamic fusion of fashion, sculpture, and painting making her able to create wearable and interactive art. Exploring themes of social relationships, self-exploration, and transformation of the physical appearance as well as spiritual and emotional change, Quisumbing's fashion and art have made it to the international stage for decades now.
How did your passion for the arts come about? Who was your most influential teacher or mentor?

My family provided an environment conducive to pursue the arts. My father is a mechanical engineer whom I consult when working with new materials. My mom encourages us to learn new skills. My eldest brother who is a sculptor directed me toward being a practising artist. My second brother is a musician and an amazing illustrator, while my third brother builds homes and has a fine eye for detail. And the youngest is a brilliant musician. They continuously inspire and guide me, and in effect mentor me in my profession.
Name two artists (one local and one international) who inspire you and tell us what you love about their work.
The first time I saw the works of Dutch artist Hieronymous Bosch (1450-1516) in a museum guidebook my eldest brother Anton lent me in 1992, I realized that a painting has the ability to tap onto all senses and other unknown parts of the brain. The works of Bosch kindled my deep appreciation for painting. I was in awe of the idea that a two-dimensional piece can have so much layers and evoke an array of sensations from a viewer.
I admire the works of Filipino artist Nikki Luna. Through her art, Nikki gives voice to women who are silenced by society or circumstance. Her empathy is not just confined in her art but carries on with her deeds and her women-empowering projects. I've known Nikki since high school and aside from being a fierce friend, she is a fierce champion of women.
What does "art" mean to you?
It's difficult to describe the concept of art in just a few words, but a quote by the American author Robert McKee sums-up the idea for me; he said " I believe we [artists] have no responsibility to cure social ills or renew faith in humanity, to uplift the spirits of society or even express our inner being. We only have the responsibility: to tell the truth".
On your featured works in this year's Art in the Park, tell us more about it: concept, inspiration, material, process...
The piece "The Great Health Puzzle" highlights the value of each human life as a piece of the puzzle vital to complete the healing of a motherland. This work is an extension of my show "Apothecary: Prelude" at Siverlens which explores Philippine medicinal plants for women's ailments during the stages of conception to post-pregnancy. Created in 2020, "The Great Health Puzzle" recognizes the existential struggles that mothers face amid the panic and uncertainty during the health crisis. And the painted plates that shift with the wind reflect the fleeting lives of the victims of life and remind us of the impermanence of our existence and the importance of what we make within our given time. The medium for this piece is oil on aluminium plates.
On the other hand, the group of works entitled, "The Wrappings of the Mind" explores three of the seven deadly sins, namely greed, pride and envy, and their role in inducing illness in humans, a society or a country. The works underline the importance of recognizing these vices and reversing their effects in order to achieve a sense of well being. The medium for the original pieces is oil and acrylic on canvas.
What do you feel about this virtual version of Art in the Park and how will the art community continue to thrive amidst the global crisis we are now facing now?
The virtual version of Art in the Park is a very good platform for artists to show their works. Venues like this are important as they provide a way for artists to reach a broad audience since we need to thrive and survive despite of the pandemic.
What advice/message for budding Filipino artists?
Never stop creating. If the love for art is in you, then it's bound to find its way out.
Read More: Your Art Agenda For February To March 2021
Images Philippine Art Events, Inc