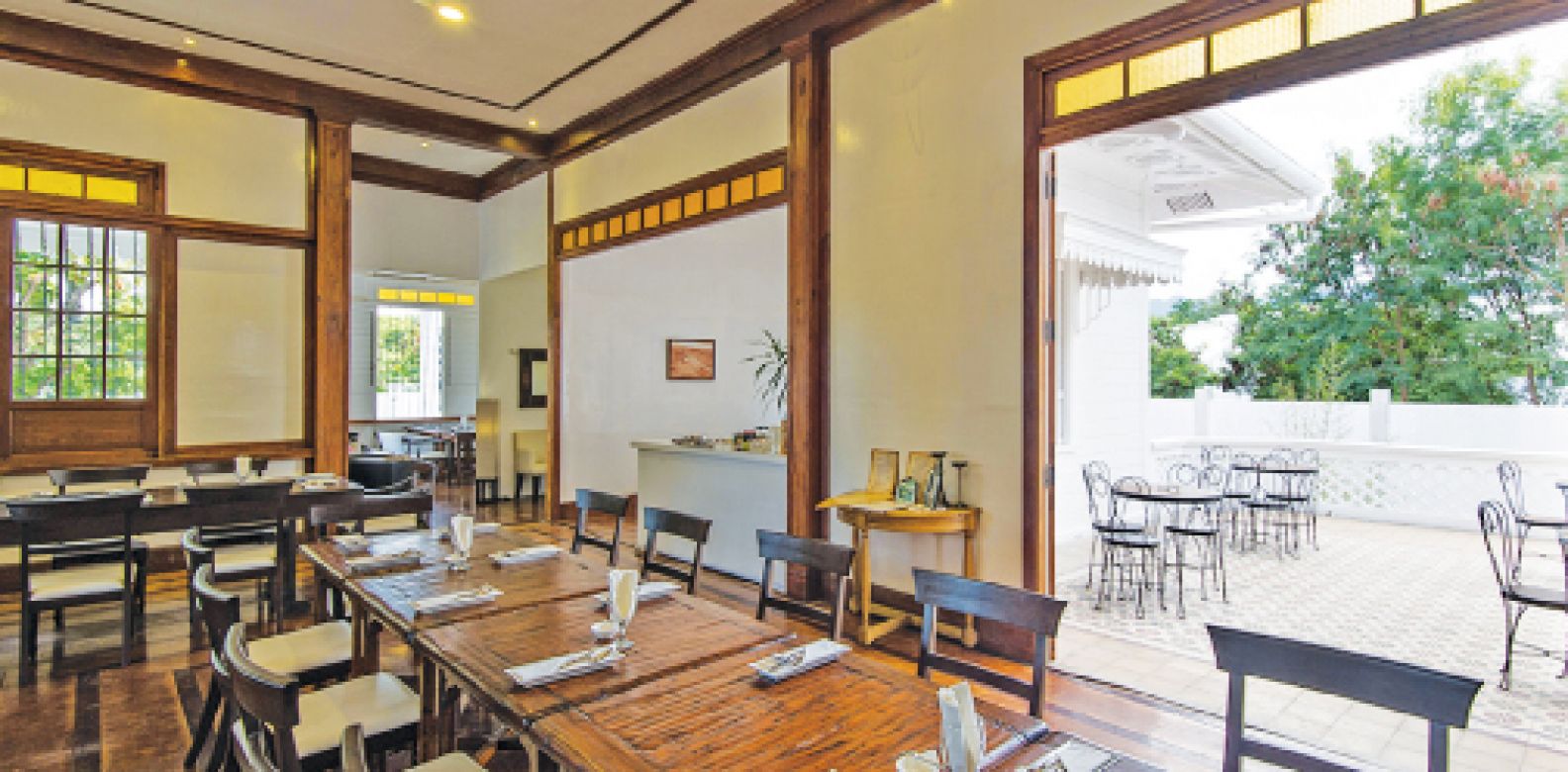 WHY GO
Housed in a beautifully restored ancestral property, this charming restaurant has its own organic garden and serves an eclectic international menu by the Australian-born chef Steve Shrimski. It offers a mix of just about everything to suit a wide- ranging palate.

TATLER TIPS
Begin your round-the-world meal with the honey pear and own-grown microgreens salad. This fresh and healthy option is tossed in a tasty light sherry shallot dressing and sprinkled with candied lemons and walnuts.
For entrées, the pistachio lemon grass encrusted salmon is juicy and perfectly cooked and comes with a flavoursome Japanese-inspired seaweed soba salad. The dish is then topped with crispy fried salmon skin.
The baked lemon ricotta cheesecake does make for a fitting finale. Simple but sinfully delightful, its classic flavours highlight the pudding's silky, smooth, and creamy textures.