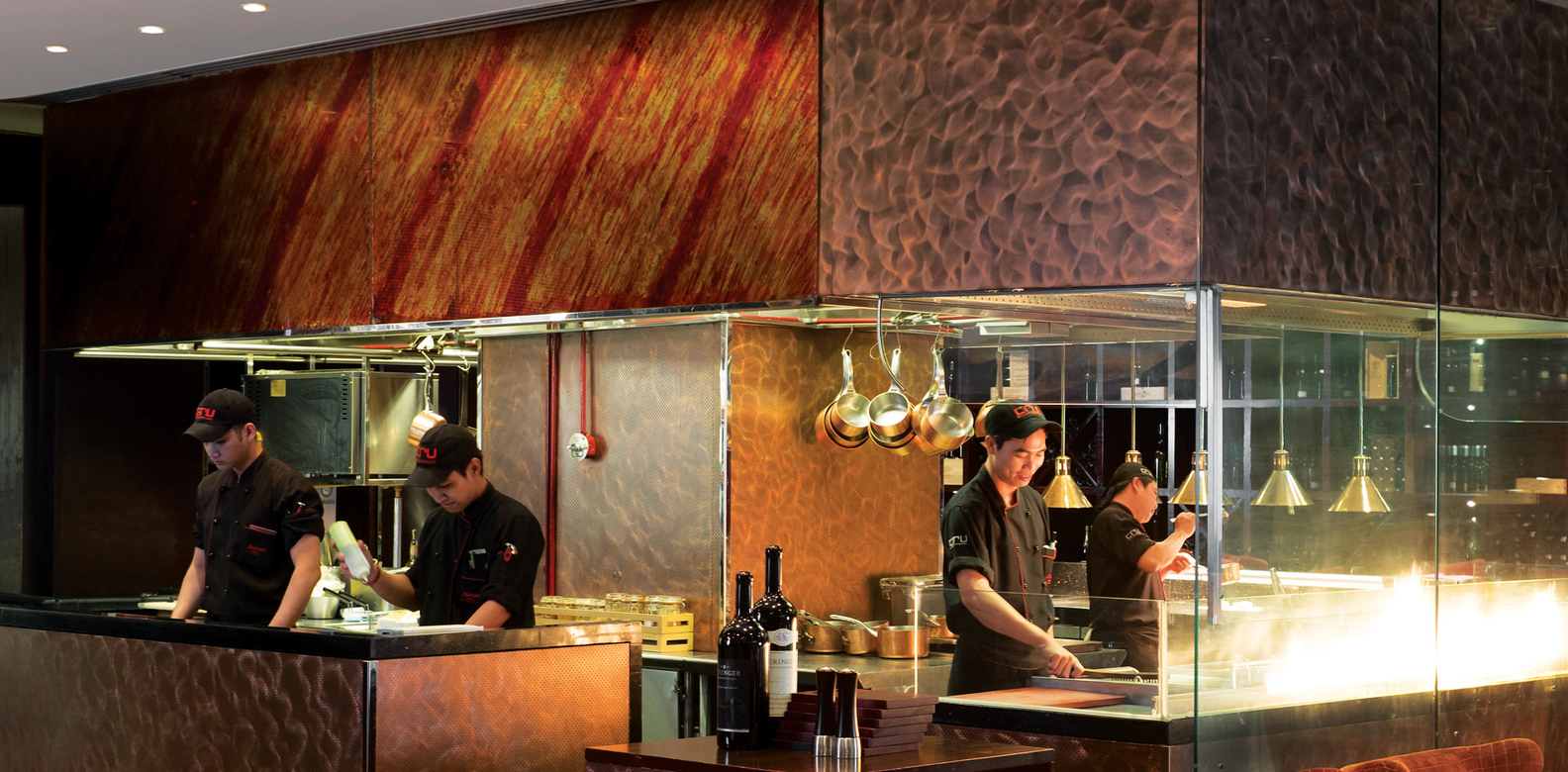 Go to Cru to celebrate a milestone, impress someone or if you have some great news to share among family and friends. Tables are well spaced making it ideal for hearty laughter and for-your-ears-only conversations.
This is a pricey joint but not for serious steak eaters who know their quality beef quite well.
• The wild mushroom soup is one of the best in the metropolis with its earthy, full-bodied and flavourful thick broth.
• Here's the beef—the 900-gram bone-in U.S. certified Angus beef prime rib steak comes with a choice of five side dishes, from a selection of an array of vegetable and potato sides.
• Don't miss the black truffle risotto and grilled portobello mushrooms.The tender, juicy steak is served with a choice of two sauces, carved tableside, and a request for more "doneness" will be accommodated without a fuss.