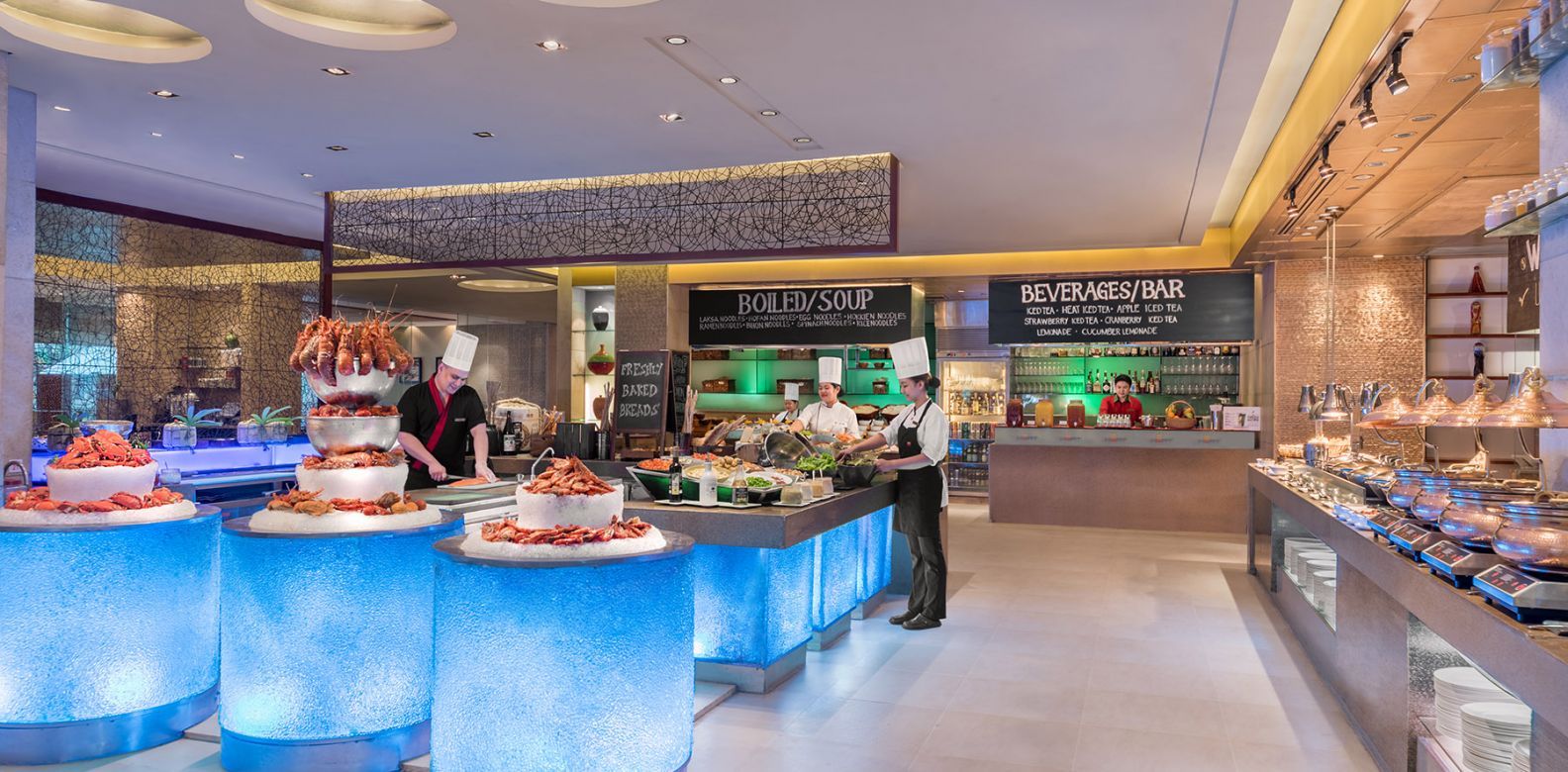 Lobby Level, EDSA Shangri-La Manila, 1 Garden Way, Ortigas Centre, Mandaluyong City
Overview
Opening Hours Breakfast (6:00 AM - 10:30 PM)
Lunch Hours12 NN - 2:30 PM
Dinner Hours6:00 PM - 10:30 PM
Dress CodeYes
ReservationYes
BuffetYes
CorkageYes
Accept Credit CardYes
WHY GO
For the warm welcome given to a friend, for the superb service reserved for royalty, for the great buffet spread prepared for the most discriminating palate.
TATLER TIPS
Prepare to be pampered by staff who deftly second-guess your needs; but even if you feel their warmth, better bring along a wrap or a light jacket as the air-conditioning can get a degree too cold. Select a versatile bottle of wine and then work your way through the extensive array of cuisines and dishes in this spacious restaurant.
Start with the fresh seafood or the Japanese sushi bar; continue with the laksa, then the pasta and the pizza.
Sample the Indian, Filipino, and Chinese dishes but wherever your palate takes you, save the best for last: the roast beef with all the sidings.