A Glimpse Into Raje Hiranand and Rhys Turner's Coogee Beach Wedding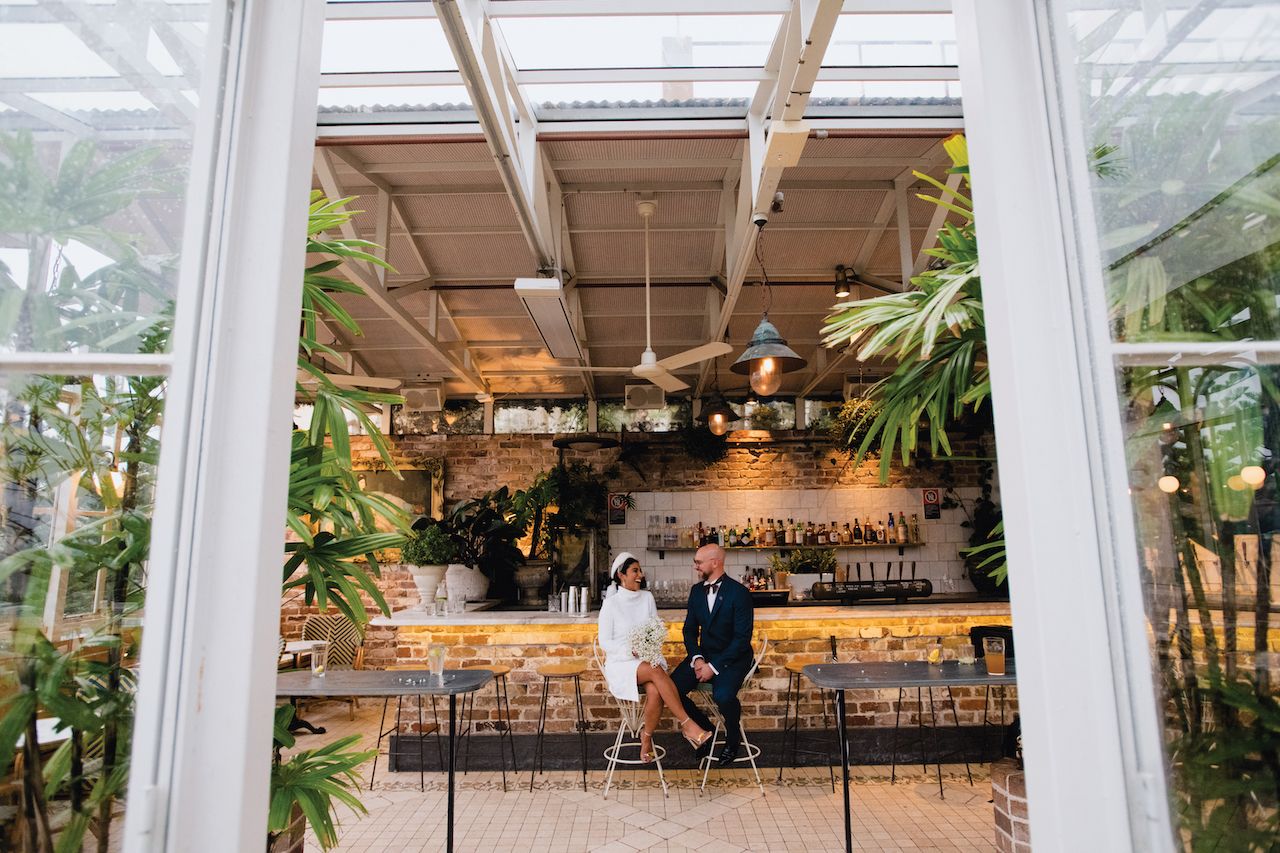 By Ryanne Co
August 10, 2020
An intimate beachside wedding was exactly what Raje Hiranand and Rhys Turner imagined their big day to be like
On March 5 this year, along the coast of Australia's Coogee Beach, in a beautiful moment of quiet splendour, Raje Hiranand and Rhys Turner sealed their relationship of a decade. The location was chosen to honour the couple's late family members.
The groom's mother, Jill Turner, loved beaches and coastal walks; the bride's uncle, Ramesh Sadhwani, was close to Raje and spent a lot of time with her on the beach.
Family members from Sydney, Hong Kong and Brisbane, along with the couple's adorable rescue dog, Morty, were all there to witness this touching event. The beachside nuptials, held in Mimi's in Coogee, carried a rustic theme amidst arrangements of sweet baby's breath.
Read also: Step Inside Michelle Barrera & Santi Juban's Australian Wedding
For her special day, Raje was styled by her mother, Shirley Hiranand. She wore a Seventies sequined minidress with a roll neck and bell sleeves from Halpern Studio. Her headpiece, by Hong Kong-based milliner Bess Leeder, was from the city's art district at Tai Ping Shan.
Rhys wore a turquoise checked suit from Paul Smith, paired with a vintage silk bow tie from Yves Saint Laurent, previously owned and worn by his grandfather.
Both advertising mavens, the new Mr and Mrs Turner had shared a home in Hong Kong and Shanghai before settling down in Sydney.
Read also: 6 Venues For An Unforgettable Destination Wedding In Southeast AsiaBy Chloe Pek
Photography andre&dominique