A Look Back On The Four Filipina Miss Universe Queens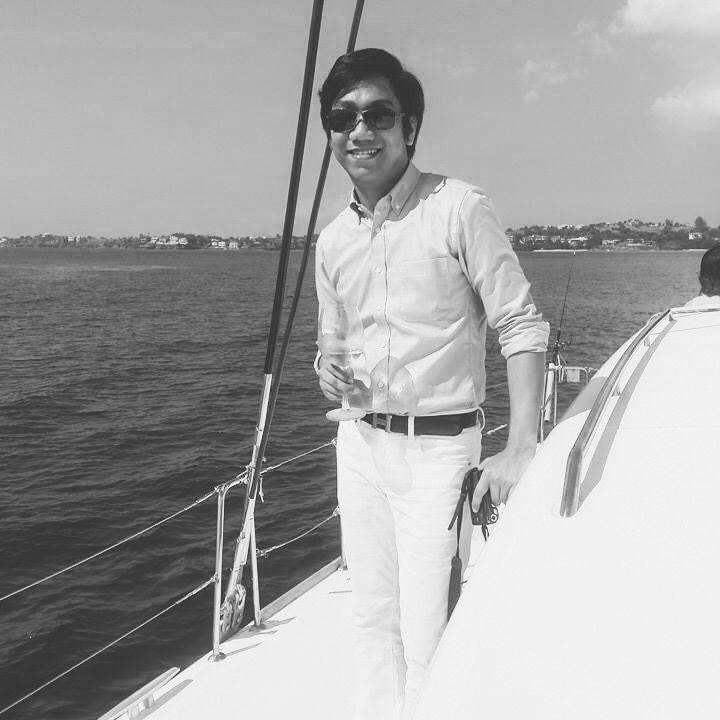 By Franz Sorilla IV
December 17, 2018
Catriona Gray brings home the Miss Universe crown, stepping up to the ranks of three other gorgeous and empowered Filipinas. Let us take a trip down memory lane and refresh our memories on how these queens slayed the runway
Catriona Magnayon Gray consistently gave lasting impressions on audiences and judges even since the national costume competition and preliminary round of the recent Miss Universe 2018 pageant. More than her iconic "lava walk" and "slow-mo turn", she earned the title of Miss Universe through her intelligence, confidence, and compassion for others. But even before Gray, a lot of Filipinas in the past have confidently walked down the Miss Universe runway and excellently answered the questions with grace, charm, and wisdom. In fact, she is a beautiful addition to our roster of queens namely, Gloria Diaz, Margie Moran-Floirendo, and Pia Wurtzbach.
The first one to give honour to the country in this pageant was the 18-year-old Gloria Diaz, a business student at St. Scholastica College who was simply scouted to join Binibining Pilipinas a month earlier. Clearly, she had no rigorous training but her raw morena beauty, charming long eyelashes, and most of all, her quick and witty answers and counter-questions to the host, Bob Barker (very much known in the Philippines for hosting the famous TV game show The Price is Right) made her a crowd favourite. Besides the title of Miss Universe, Diaz was also in the Top 10 Best in Swimsuit awardees.
The pageant was held in Miami Beach, Florida on July 19, 1969 -- three days after Apollo 11 was launched, also in Florida, on its way to the moon with Neil Armstrong and Buzz Aldrin. And so for her final question, she was asked "In the next day or so, a man will land on the moon. If a man from the moon landed in your hometown, what would you do to entertain him?" Diaz answered, "Oh, just the same things I do. I think if he has been on the moon for so long, I think when he comes over he wants to change, I guess."
As Miss Universe, she spent the whole year travelling to different countries to attend state events and private gatherings with heads of states, promote the advocacies supported by the Miss Universe Organisation, and appear in television programs.
Margie Moran-Floirendo, 1973
Four years after Diaz gave the country its first Miss Universe crown, 18-year-old Maryknoll College student Margie Moran cinched it again. Prior to joining Binibining Pilipinas and Miss Universe, Moran was a part-time model for renowned fashion designer Auggie Cordero and danced in The Best of Broadway production by the Cultural Centre of the Philippines (CCP). Eventually after her Miss Universe stint, she became the president of Ballet Philippines and now the Chairperson of the Board of Trustees of CCP.
Her preparation for the pageant -- which was held on July 21 at the 2,000-year-old amphitheatre at the foot of the Acropolis in Athens, Greece -- definitely paid off, especially when she was also awarded Most Photogenic. Her height, natural beauty, and confidence in her clothes were integral to her win. She was asked by host Bob Barker what would she buy with a million dollars and answered, "A house and lot because it's the most expensive thing and I can't afford it. If I had a million bucks I'd buy a house and lot and live by myself and other people I love, of course."
Young and driven with ambition, Moran won the crown and participated in the advocacies the Miss Universe Organisation has been supporting. Now, she also acts as ambassadress and trustee of Habitat for Humanity, which builds homes for underpriviliged families.
Margie Moran-Floirendo was recently awarded in the 2018 Philippine Tatler Ball as Patroness of the Arts
The Miss Universe pageant has changed its game over the decades and you can see the stark contrast on its winners since its conception and from the late 2000s. It was Pia Wurtzbach, who thrice attempted to win Binibining Pilipinas, who ended the 42-year drought with her iconic fierce look on the camera with a quick switch to angelic smile.
Wurtzbach was born in Germany to a German father and Filipino mother. They settled in Northern Mindanao until her parents separated when she was 9 years old. She finished her secondary education at ABS-CBN Distance Learning Center and studied culinary arts at the Centre for Asian Culinary Studies. However, she was first known by many as a budding actress in the early 2000s with supporting and cameo roles in romantic films and appearing as well in teen-oriented shows. Eventually she became a stylist and beauty writer for a newspaper. It was in 2013 when she started joining Binibining Pilipinas. In that year, she was 1st Runner-up, making her not eligible to join international pageants such as Miss Universe, Miss International, Miss Supranational and Miss Tourism Queen International. She joined again the following year but only made it to the Top 10 finalists. Despite the Binibining Pilipinas crown far away from her reach, her defeat did not stop her for another run in the competition. Three's a charm indeed for Wurtzbach as in 2015, she did not only win Binibining Pilipinas but also the Miss Universe pageant.
During the final question and answer portion, she was asked by host Steve Harvey "Why should you be the next Miss Universe?", Wurtzbach replied "To be a Miss Universe is both an honour and responsibility. If I were to be Miss Universe, I will use my voice to influence the youth and I would raise awareness to certain causes like HIV awareness that is timely and relevant to my country which is the Philippines. I want to show the world, the universe rather, that I am confidently beautiful with a heart." Even though she has already passed the crown, she continues to be active in her HIV Awareness advocacy, as well as her career in show business.
Wurtzbach was given the Diamonds International Corporation (DIC) crown which was adorned with diamonds and crystals
Gray, our fourth Filipina Miss Universe, definitely changed the game once again with her win. Donning in ensembles she herself thought of and featuring pieces that showcase Filipino culture, she was true to her word when she said that she will bring the whole Philippines to the competition.
Find out more about Gray's journey in the Miss Universe pageant here
Prior to her stint in the Binibining Pilipinas, the Filipina-Australian beauty was also a television host, singer, model, and stage actress. She earned her Certificate in Music Theory from the Berklee College of Music in Boston, Massachusetts and earned a Certificate in Outdoor Recreation and a black belt in Choi Kwang-Do martial arts. She starred in local productions of Miss Saigon and was a lead singer of her school's jazz band. She then became a commercial model when she moved to Manila.
After winning in the Miss World Philippines in 2016, she competed in the international pageant of Miss World which was held in the United States. There she placed in the Top 5 and won Multimedia Award and placed second in the talent competition. Just like Wurtzbach, Gray exhibited Filipino traits of resiliency and determination by joining Binibining Pilipinas once again to get to finally earn a title.
Gray was stunningly beautiful and evoked spirit of nationalism not only during the national costume competition but in almost all. During the pageant, she was exquisitely elegant in her Mayon Volcano-inspired lava red evening gown matched with a national flag-inspired earcuff and was able to kill it with her signature "lava walk".
Her winning answer to Steve Harvey's question, "What is the most important lesson you've learned in your life and how would you apply it to your time as Miss Universe?", she said: "I work a lot in the slums of Tondo, Manila and the life there is poor and very sad. I've always taught myself to look for the beauty of it — for beauty in the faces of the children and to be grateful... I would bring this aspect as Miss Universe, to see situations with a silver lining and to assess where I could provide something as a spokesperson. If I could teach also people to be grateful, we could have an amazing world where negativity could not grow and foster, and children would have a smile on their faces".
Gray is currently active in a philanthropic project she founded herself called "Paraiso: The Bright Beginnings Project" that raises funds for children in the Smokey Mountain landfill area in Tondo, Manila. Moreover, she has been a promoter of HIV Awareness and encourages people to free and confidential HIV screening.
It was a well-deserved win even from the start of the competition and some of our Tatler friends were tuned in to Gray's Miss Universe journey:
Our four Miss Universe queens have exhibited well the Filipino values and traits and, in extension, our country's rich and diverse culture. Diaz's charm and wit, Moran's poise and elegance, Wurtzbach's fighting spirit and wisdom, and Gray's nationalism and compassion was an addition to these queens' testament of Filipina beauty. Indeed, Gray's win was an early Christmas gift as she has said in an interview after the pageant and we are very much looking forward to her projects and appearances across the globe.