A Princess Diary
Monica Concepcion talks about being a debutante at the le Bal des Débutantes—three days of couture gowns, bespoke jewellery, and a whole lot of attention from around the world.
Call it a stroke of coincidence or a trick of fate, Monica Concepcion was vacationing in Paris, France during the summer when she received the news that she was chosen to represent the Philippines at the annual le Bal des Débutantes. "It was surreal," said the second to the youngest child of Joey and Marissa Concepcion. "I was in the middle of a family vacation in Europe when I found out. I couldn't believe it was happening. Receiving the invite was truly the cherry on top of that trip!"
The doe-eyed 20-year-old lady was one of the 16 international debutantes chosen to participate in the prestigious ball held at The Peninsula Paris last November. The exclusive event takes its roots from the old-world tradition of presenting young ladies from noble and illustrious families to society to signify that they are ready for marriage. The Ball, commonly known around the world as le Bal, was first organised in 1992 by French public relations maven Ophélie Renouard as a posh, invitation-only gala cum charity event.
It was only when Monica returned to Manila that the enormous honour of being a le Bal debutante dawned upon her. Her next step was to set a positive mindset; after all, such a high-profile event would surely tie a knot in one's gut.
"I was a bundle of nerves. When I came back to Manila after enjoying my vacation, I told myself, 'I need to take this more seriously now.' Representing the country is a big thing and I didn't want to be a disappointment. I knew I could do it. Still, there was a bit of doubt and fear of failure; but I was confident, especially with the support I got from family and friends," she says.
Her biggest supporters were her parents. Her mother Marissa is a former fashion designer; her father Joey is the CEO of the food and beverage company RFM Corporation, and the founder of GoNegosyo, a non-profit organisation that helps budding entrepreneurs in the country. He recently took on his former appointment as the presidential consultant on entrepreneurship. "I had to go over that hump I call fear. It's a big deal to know that you have so many people rooting for you back home. It helped a lot in dealing with the butterflies in my stomach," she shares.
Apart from a more fervent desire to give back to the community, Monica took home with her priceless experiences shared among her newfound friends.
"Can you imagine? I arrived in Paris on Thursday, met the girls on Friday, and in a span of three days, I was able to make lifelong friends. I wouldn't have met these people if it hadn't been for le Bal," Monica says.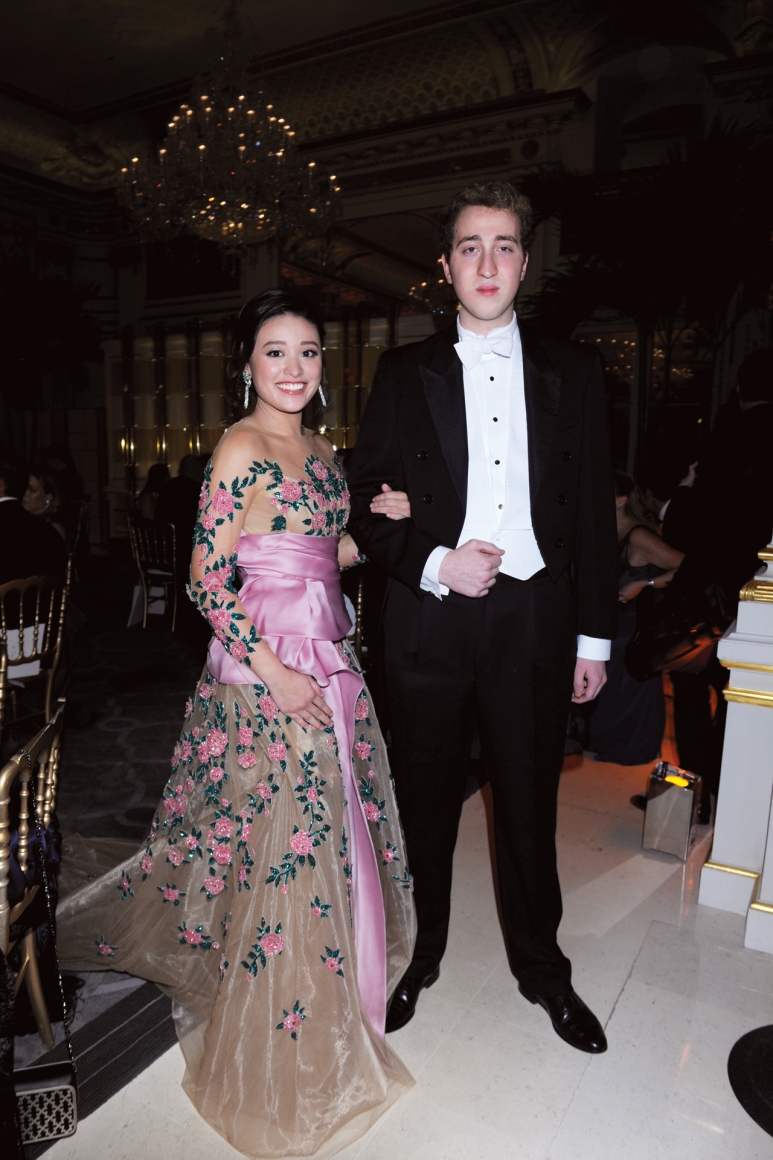 "We all came from different cultures and we're all nervous about being able to get along. But everyone was basically in the same boat. Every single one got along. Not just the girls, but the guys as well. We are still in contact with each other until now. I'm very blessed to belong to this batch of debutantes and cavaliers. There are language barriers, of course, but our friendship transcends them," she adds.
Her advice for the next debutante from the Philippines? Eat a heavy breakfast because you'll never know when the whirlwind of activities before the Ball will allow you to eat. "It's going to go by fast so make the most out of it. Put yourself out there, socialise, and\ show them who you are as a person because these people will be your lifetime friends and they are the best people you can have by your side from around the world."
Photography by Tim Griffiths | Words by Eana Maniebo | Art Direction by Anton San Diego
Read more in the latest edition of Philippine Tatler and find out how Monica spent her week at the le Bal des Débutantes. Grab a copy from any leading newsstand or bookstore or download it on your digital device via Magzter, Zinio, or Pressreader.