Behind The Velvet Curtain: Shiela Valderrama-Martinez Shares Her Colourful Journey In The Theatre Industry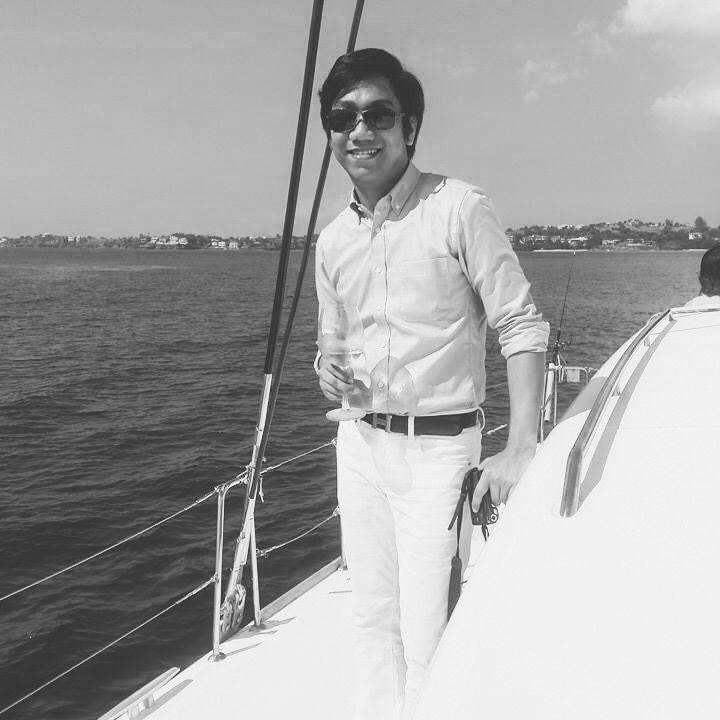 By Franz Sorilla IV
July 10, 2019
With 2019 as her silver year, singer-actress Shiela Valderrama-Martinez celebrates this milestone with six must-watch productions. Before she gets onstage this July with the re-staging of "Binondo: A Tsinoy Musical", Shiela shares with us her thespian journey and what she's looking forward to in the Philippine theatre world
Undeniably, she is one of the country's most sought-after leading ladies today in musical theatre. She topbilled several shows like Resorts World Manila's The King And I, Joel Lamangan's stage musical version of Maynila sa mga Kuko ng Liwanag, and the Joel Trinidad-Ejay Yatco-Baby Barredo masterpiece Guadalupe: The Musical, to name a few. Now on her 25th year in the industry, there's no stopping Shiela Valderrama-Martinez from conquering the stage. A stellar lineup of must-watch shows awaits Shiela, starting with the rerun of Binondo: A Tsinoy Musical this week. But before all things go crazy this year, Shiela shares with us her colourful journey as a singer-actress and the things she would want to explore next.
Shiela's interest in theatre arts started with school plays back in her early years with O.B. Montessori, which has a strong arts program. But with a lot of more favoured celebrities in her class, performing as a lead actress onstage was just a dream. Nevertheless, her passion continued to grow by watching plays and performing in their school productions that are open to the public. Later on, she enrolled in the Children's Theatre of Repertory Philippines, which opened the theatre world for her. After pulling off Cinderella and Princess Jasmine onstage in her teenage years, her family persuaded her to be more pragmatic in choosing her career path. She went on hiatus from theatre, entered a business school in college, and eventually started helping with the family business. But the stage remained to be her heart's keeper—silently waiting for her return.
In 2000, she auditioned for Repertory Philippines and the rest is history. Through the years, Shiela earned numerous awards and recognitions, including Best Actress in a Musical, Best Supporting Actress in a Musical, and Best New Female Recording Artist. Most recent distinction was from her work in Guadalupe: The Musical, in which she played the Virgin Mary.
Furthermore, Shiela is not a newbie in the international stage. She was part of the Asian tour of the Broadway production of Cinderella (alternating with Lea Salonga), and also of Atlantis Productions' 25th Annual Putnam Spelling Bee that was brought to Singapore after its Manila-run. Aside from these, she also performed abroad in several concerts and shows.
Although she can be easily deemed as a powerhouse figure in Philippine musical theatre today, she also widened her horizon by starring recently in a number of straight plays and having a short television stint.
How do you prepare for a role?
Musical theatre is my comfort zone, but it doesn't make it any easier. It is something that I got used to, but as an actor, I want to explore and learn other things. Hence, I accepted straight plays. Preparation is pretty much the same: Research on the era that it was set, the lifestyle during that period, the socio-political issues, the culture of the people in general...
Can you cite one of the challenges you've faced and what have you learnt from it?
Honestly, every show is really quite a challenge. Not only in the material, but also in working with different companies. I've worked with rehearsal environments that were unheard of. In some, you are pampered while some would be so strict. It's really different everytime, so you learn to adjust to different people. Moving from one company to the other also helps you to grow. Every lesson that you learn from one company, you bring it with you to the next one you're working with. Furthermore, you could learn a lot of different techniques by working with different people, especially with the resident company actors.
Speaking of actors you've worked with, what are your observations on Filipinos compared to foreigners?
In terms of training and education, I guess foreign actors are luckier. There are lots of arts schools abroad, excelling particularly in theatre and music. So when they start working their way in the industry, they are all fully equipped. Unlike us Filipinos, we have a different culture, most especially during my younger years. We went to business and science schools, and pursuing a career in the arts was looked down by many at the time. Hence, I believe that we are more skilled and resourceful. Filipinos can pick up and memorise quicker under pressure because not everybody had rigorous musical education. Moreover, I grew up in a training where understudies do not have the luxury of rehearsing their roles. However, I experienced abroad having asked to rehearse even if I was just an understudy. They were all surprised that I knew the lines and blockings already.
Recently, you've ventured out to original Filipino productions...
Yes! I actually like it and have been doing it for the past two years already. It's always an amazing feeling to be part of an original piece. And I am always blown away by the music that our composers write... of the original productions I've either worked with or have seen.
What can you say about the future of Philippine theatre?
I hope that it will continually roll and educate more non-theatre goers to actually watch our own productions. Furthermore, may it open more doors for artists to make it as a full-time career. Back in the day, you won't survive wth just four shows in a year. But now, more production companies are coming in. Also, it is a good thing that younger people are starting to make it a habit to watch plays and not just movies.
In celebration of your 25th anniversary, what are you most grateful for?
A lot... even the bad things because it made me who I am now. I'd say, I'm fairly lucky because it definitely wasn't an easy journey. There was a time when I had to compete with more popular, mainstream celebrities who are crossing over to theatre. I've experienced being suddenly replaced. But I'm grateful now that I'm settled, and being able to do more than what I would want to do. Most especially, I'm celebrating my milestone together with the boom of the theatre industry.
Do you have any plans to put up your own production?
Yes I'm planning to. It's still in talks and I really can't divulge that just yet.
Shiela is reprising her role of Lily dela Rosa in the rerun of Binondo: A Tsinoy Musical, which opens on July 12 at Solaire Resort and Casino. Spanning two decades and two countries, the production by Maritess Alava-Yong Foundation explores how love prevails even in times of racial prejudice, political turmoil, absence, and longing. From the original story by Rebecca Chuaunsu, it is written by Ricky Lee (together with Gershom Chu and Eljay Deldoc), directed by Joel Lamangan, with music by Von de Guzman, and choreography by Douglas Nieras—the same team behind Maynila sa mga Kuko ng Liwanag.
In August, she will be playing Katherine Lyons again in the critically-acclaimed musical Dani Girl, as Sandbox Collective's fifth anniversary offering. "This is one of the best shows I've done in my career. I didn't even expect that I'll audition for this five years ago, but the material and the music were superb. Now, its headlining the fifth anniversary of Sandbox Collective as it was their very first production. It really was a gem of a show and I'm so happy and excited to be working with the new cast, who are equally amazing."
Shiela is also having a musical comeback in Repertory Philippines later this year with Adarna. The last production she had with Rep was a straight play entitled, A Comedy of Tenors. Moreover, it is her comeback with the Children's Theatre. Adarna runs from September to January next year, under the direction of Joy Virata with music by Rony Fortich.
She will also be portraying one of the most coveted roles in musical theatre, Fosca, in the Philippine Opera Company's production of Stephen Sondheim's Passion. In celebration of the company's 20th anniversary, Passion is its first non-opera musical production and will be mounted at the RCBC Theatre in September. "It is my dream role and everybody is surprised that I got the part. She is against all the roles I've ever done and it is indeed a bucket list item for me."
Catch her as well in Resorts World Manila's variety shows Disco Glam and Motown Funk, from August to November.
What can you advise to rising young artists?
You have to love what you do because it's not easy. You have to have a heart of stone to take all the rejections, disappointments, and humiliation. It's something that we all have to go through. However, it makes you strong. Remember that if this is the career you want, it's blood, sweat, and tears. But if you love it, it's all worth it.
What was the biggest lesson you've learnt so far in your career?
You're only as good as your last production. There is no way that the next one would be easier. Also, I'm a firm believer of hardwork and dedication.