Benny Tantoco, Co-Founder Of Rustan's Group, Turns 100 Years Old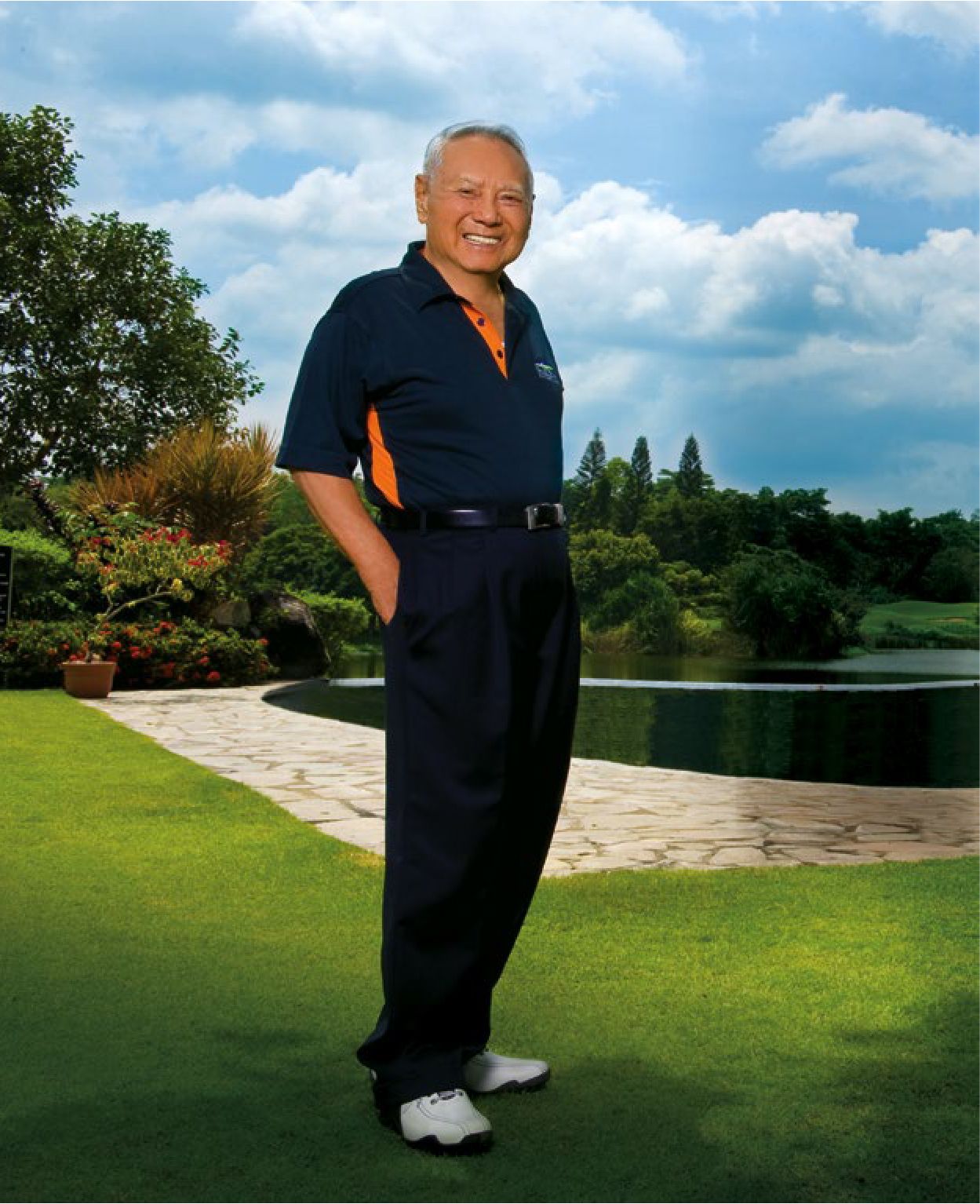 As the respected and beloved Bienvenido Tantoco, Sr, former ambassador to the Vatican and co-founder of high-end retail brand Rustan's, reaches 100 years old on 7 April, he shares the wisdom of his age in the answers to questions about life:
The former Ambassador and founder of Rustan's Group Of Companies, Bienvenido Tantoco, turns 100 years old this April. He has enjoyed a life well lived and continues to take each day on with optimism and positivity, inspiring us all to do the same. Learn important lessons about life from this experienced, wise, kind-hearted and generous man by reading on:
What are the ten most memorable experiences in your very well-lived life?
A happy childhood. I assisted my father in the farm and particularly enjoyed watching during harvest time. On weekends, the family had a picnic with the most delicious food, including fish caught fresh from the pond.
Listening to my mother play the piano. I would sit in one corner while she played and listen in one corner when she was tutoring someone. We travelled to Manila by train to buy piano pieces and I loved the busy Rizal Avenue. This, plus summer vacations in Pagsanjan sparked my interest in travel.
Going to college. I was given a scholarship grant and student assistantship by my Fabella relatives so I was able to go to college. Those years were spent learning, meeting new friends and discovering the extent of my social and intellectual capability. I was serious about finishing college because I knew that my mother, widowed in my freshman year, depended a lot on me. I gladly took on the responsibility, took care of the family and sent most of my siblings to school.
Meeting Glecy. My group and I would play bowling in the Masonic Temple building, which was just across the house of the Rustias. Glecy and her friends would be there too. I fell in love with her. I can't think of a particular reason why I liked her; it just hit me. I was lucky she liked me too.
The birth of our firstborn. Having a child of one's own, one that came jointly from your flesh and your beloved's, is indeed a great joy. Eventually, every time a daughter was born to our family, I always felt happy. I knew that I would have a happy home.
My uncles' trust. While working at the Rufino office of my uncles, I was entrusted with the collection from their movie houses. I never stole nor short-change the company. I showed not just managereal capability but honesty and integrity. My mother was so proud.
Travel with Glecy. It was the first time for both of us to travel and saw a lot of places we only read about or watched in the movies.
Watching Glecy start the business. She started this tiny store at home and made it grow. I was very proud of her. My services as an accountant began to be needed more so I left the Rufinos, hopeful of what Glecy could do and become. I was right about my hunch.
Being ambassador of the Philippines to the Vatican. This titled privilege was distinct, I would not exchange it for any other achievement. I did my best to represent our country in the Vatican at a time when the the local church and our national administration were not in the best of terms. It was also an honour to help toward the canonisation of Saint Lorenzo Ruiz. And I will cherish my lifelong friendships with the other ambassadors.
Re-establishing and strengthening our our store. After years in political exile, Glecy and I were able to come home to the Philippines and reunite with our family and our beloved employees. We were also able to celebrate our golden anniversary here.
Read more: Zenaida 'Nedy' Tantoco Shares Words Of Wisdom On How She Runs Their Family's Retail Empire
What are ten lessons that matter most to you?
Family. Your own family will be there for you. Through our share of difficulties including political persecution, which extended to our various businesses, our family remained intact. The lonely nights and days in Morocco would have been worse were it not for family members visiting us while were in exile.
True friendship. If you experience this in your lifetime, consider yourself lucky. Many of our friendships did not diminish even if we had political differences. Like Al Yuchengco who was on the other side of the political fence, but did not let this get in the way of our friendship. There were others who, at our darkest hour, did not abandon us. But there were others who did.
Forgiveness. We all commit mistakes and to be forgiven, one should also be forgiving. But when you forgive, do not forget the lesson. You should be a healing leader. It is the only way to move forward.
Try again. No matter the age and financial capability, one must not stop trying and trying again. We lost some businesses but we continued to explore new possibilities. And, do not be afraid to start anew.
The wife knows best. I always tell my son and my grandsons that when they are in doubt about something, or if they are having a difficult time finding a solution to their problems, they should listen to their wives. Why? Because women possess intuition. They are also determined and will keep their courage for the sake of their children.
Gratitude. When one can already afford to, he should pay back and even pay more than he has received. I am grateful to the Jose Rizal University where I pursued my commerce degree. Also, to my relatives, for their support and the best gift they gave me: education. So, I pay forward through my benefactions in the public high school of Malolos, Bulacan where I grew up and the Bienvenido Tantoco Sr Graduate School of the JRU.
Take care of your body. I enjoy good food and good wine but always in moderation. I exercise and walk around the malls. This is how I reached 100.
Travelling. To my Nineties I continued to travel because it does not only broaden knowledge but inspires you and gives you so much joy.
Sense of humour. "Laughter is the Best Medicine", according to Readers Digest. Looked for the humour in any situation and find a solution to your problem easily.
Faith in God
Read more: Check Out Donnie And Crickette Tantoco's Alabang Home
What is your advice for the next generation?
Be a gentleman. I always tell my grandsons and great grandsons to always be polite, thoughtful, caring and kind—all the traits of a gentleman.
Do not steal. I have never stolen in all my life.
Be fair to others. There should always be a fair exchange in every transaction. If you must err, it should be on the generous side because what you give comes back to you multifold.
Keep healthy. This pandemic has taught us that good diet, exercise, enough sunlight are essentials to living a long life.
Enjoy life with discipline and moderation. Smell the roses along the way. Pursue your passions, enjoy your hobbies, but do not forget your obligations.
Play your role well in the family enterprise if
you have one. Do it not only for yourself or for the family but for your employees, consumers, clients and customers who stand to benefit from your good work.
Look back and be grateful. Heed the Tagalog saying, "Ang di marunong lumingon sa pinanggalingan ay hindi makakarating sa paroroonan [He who does not know how to look back will never get to where he is going]."
Never surrender. Or, never surrender easily. As long as you're breathing, you have hope.
Spend time with your family. No treasure is more valuable, and no love is greater than that which comes from your own family member.
Adapt to the times. If there is a gadget you cannot learn to use, but is efficient and serves your purpose, let someone do it for you.
Read more: Anton Huang Shares Tips On Running A Family Business
What more are you looking forward to?
I feel blessed and fortunate to have reached this far in my life. It was not something I was sure to achieve. Of course, I am looking forward to receiving the PhP100,000.00 from the government (as provided for by the Centenarians Act of 2016). It is a recognition of one's healthy habits and zest for life.
At 100, I still would want to smell the roses, and all the flowers in our garden. If the situation allows, I would want to visit our malls, stores, coffee shops, among other RGOC establishments. I do not just want to check if customer service is good and if our merchandise is moving, but more so, I want to say hello to our managers and staff and show them that they, too, could reach 100.
If I have gone beyond moderation, it was in loving my wife. To this day, I love my Glecy. I believe she still wants me to be with our children and to see what else can be done to grow our dream.
I want to have more time with my children and grandchildren. One or two or more of them would always accompany me during mealtimes and we would talk about their lives. I also take the opportunity to share the lessons I have learnt because that is what old age is for—the sharing of one's wisdom and guiding the younger ones.
As I move forward in my life, I will thank the Lord every step of the way, pairing this with a good deed. This way, I may live even longer because if one is useful in this world, one still has a purpose for living.
Read more: 13 Hermes Outfits To Wear On Your Next Trip To Paris