Best Florists Around Metro Manila For Valentine's Day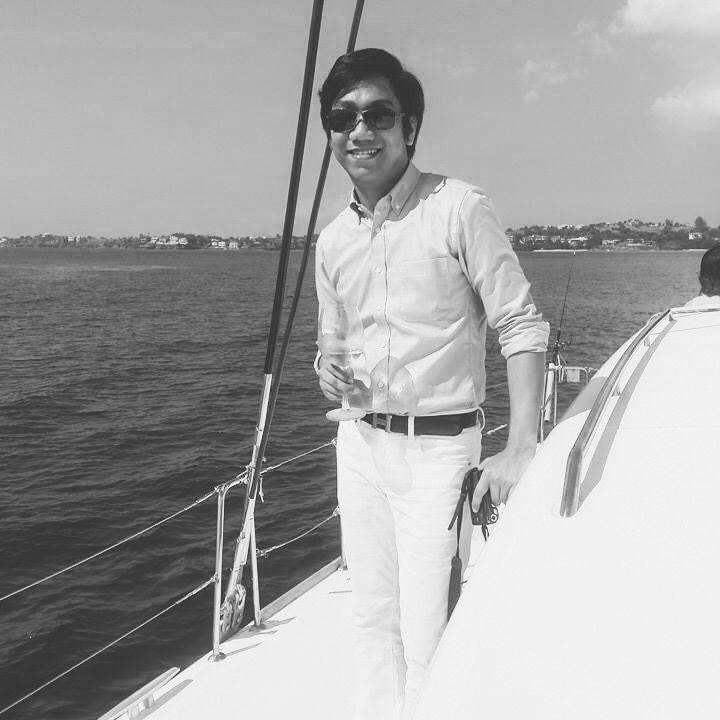 By Franz Sorilla IV
January 30, 2020
Express your feelings better towards your special someone this Valentine's Day with the help from any of these top notch florists that operate around Metro Manila
Mabolo Flowers
If you're planning to throw a grand surprise party for your amour this Valentine's Day (or even if you need flowers for occasion at all), Mabolo Flowers is the one to call for help. Founded in 1996, it is one of the most celebrated and trusted floral services. They have exquisite designs made with top quality flora and fauna that they can tailor-fit to your liking, perfect for your home, or any event. Choose from their garden-full of seasonal flowers and materials imported on a weekly basis. You may also check their website for more information.
Bloomwoods Flower Shop
Another beloved florist to help you with your preparations on February 14 is Mia Lozada of Bloomwoods Flower Shop. Her sharp eye for detail and elegant style produces amazing arrangements for a variety of occasions ranging from weddings to promotional events and major holidays. In case you didn't know, Bloomwoods has been arranging the floralscapes for the Philippine Tatler Ball for the past eight years. Contact Bloomwoods Flower Shops through this page or visit them in any of their branches.
Te Amo Floristeria
Considered as the first lifestyle-concept floral boutique in the country, Te Amo Floristeria is one of the most trusted and frequented floral services by clients around the city. With its distinctive style and concepts, it is not impossible to miss an arrangement they've created. This Valentine's Day, smother your loved one with a bouquet of 100 red and white roses. Visit here, to see all their gorgeous arrangements.
Fiori di Marghi Floralscapes by Margarita Forés
For extravagant sculptural arrangements, the famed chef and restaurateur Margarita Forés has got you covered—food and floralscape alike. Through her Fiori Di M, Margarita conjures up floral fantasies that are whimsical, sustainable, and cost efficient. She uses living plants, nature's discards, oft-overlooked flowers, and recycled materials for her exquisite arrangements.
Lanai
Besides its well curated selection of home accessories, gifts, and apparel, Lanai also offers stunning floral arrangement services. Find the freshest flowers and plants for your special someone at their lifestyle outpost situated in Karrivin Plaza.
Fiora Manila
Now here's one that changed the game for flower deliveries. Fiora Manila is an online shop that is known for its floral buckets and preserved rose capsules. Arrange your flowers with them in any colour you want, or even opt to have a rainbow-coloured rose to celebrate that #LoveWins.
Designer Blooms
Designer Blooms offers a variety of arrangements such as bouquets, vase arrangements, or even those including wines and bears to name a few. Clients may choose any of Designer Blooms' high quality floral products varying from fresh-cut, natural, dried, artificial, to live lush plants.
Petalier
Impress your loved one with Petalier's bucket of hundred roses that comes with balloons and wines. Chic and elegant, their arrangements are flawless—perfect for any occasion.
Spruce Floral Designs
Throw a special party for your loved one this Valentine's Day with a help from Spruce Floral Design whose team works closely with their clients to make sure that every event reflects the character and personality of their clients.
Crafted Love
Try something different this year by ordering handcrafted paper flowers that are creatively made and will surely last a lifetime. Crafted Love offers a wide range of paper-made flowers like roses, peonies, and carnations. If you want to learn how to craft such flowers yourself, they also hold workshops for interested clients!
Blooms and Things by Agi Wang
For vibrant bouquet arrangements intricately composed of beautifully matched flowers, call Blooms and Things by Agi Wang. Check out their Instagram and see their amazing blooms to woo your special someone.
Floriade
Named after Australia's annual flower and entertainment festival every spring, Floriade offers prim yet beautiful flower arrangements that is unique yet not too outlandish. This shop is hard to find online so it would be best for you to visit their flower shop in Zeta II Bldg., Salcedo Street, Legaspi Village, and personally order your flowers for your special someone in advance.
Fig and Vine
One of the newest flower shops around Metro Manila is Fig & Vine. Even then, their arrangements are amazingly gorgeous. Contact Fig & Vine through their social media accounts for orders of bouquet arrangements, standing floral arrangements, floral tablescapes for corporate and social events, and even flowers for our dear loved ones who have already passed away.