CCP's New Chairperson Margie Moran-Floirendo Looks Forward to the Institutions' 50th Anniversary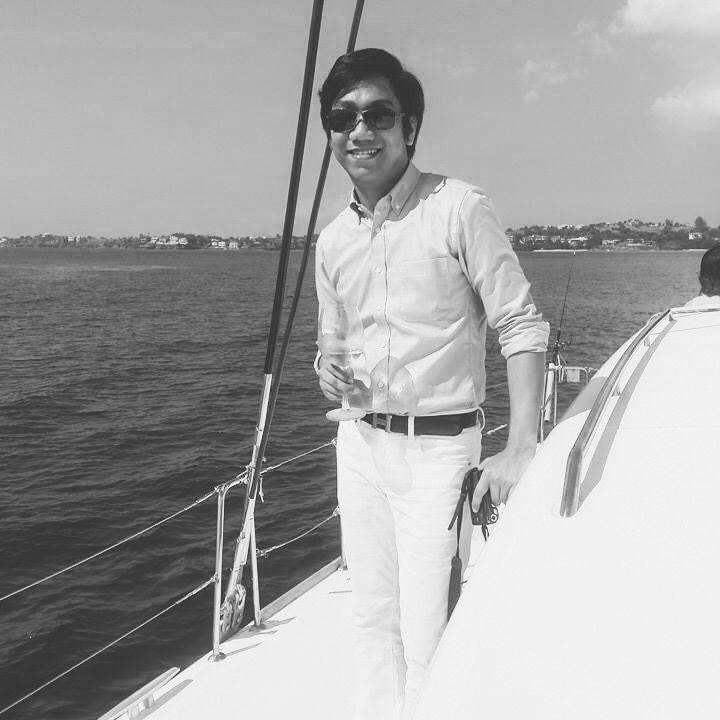 By Franz Sorilla IV
May 21, 2018
"Next year is a year of celebrations," Moran-Floirendo said during her speech at the turnover ceremony held at Silangan Hall, CCP last May 17. "CCP has always been in the forefront of nation-building through artistic productions, arts education and training, and audience development," she said.
After being appointed by President Rodrigo Duterte as a member of the Cultural Centre of the Philippines (CCP) Board of Trustees in January 2018, beauty queen and former Ballet Philippines president Margie Moran-Floirendo was elected as CCP Chairman during the board meeting held in April.
As CCP prepares for its 50th Anniversary on September 8, 2019 to 2020, Moran-Floirendo said that there are many events in line for the big celebration that would require the aid of past CCP chairpersons, presidents, and artistic directors. Moreover, CCP will be launching its Encyclopedia of the Philippine Arts, a four years in-the-making project for a comprehensive, updated reference material on the Philippine arts and culture.
She later mentioned the Board's efforts to further develop and enhance its facilities. Part of this plan is the Black Box theatre, targetted for launch on the first quarter of 2019. There will be a performance season that is really intended for the Black Box. It will be a season of edgy, experimental works and productions that will suit young audience.
"Through its CCP Complex Development Plan, the CCP is envisioned to be the centre for arts and culture in Asia, serving primarily the artistic expression of the Filipino soul and spirit," Moran-Floirendo said.
To financially sustain the institution, Moran-Floirendo is looking into public-private partnership to actively participate in shaping and realizing this vision of a renewed cultural complex.
Moran-Floirendo was the president of Ballet Philippines, a resident company of the CCP. During her time, she spearheaded successful fund-raising campaigns such as the Art Auction and Ballet Barbie, and special galas including Stella Abrera's debut performance in the Philippines, through Giselle, in 2015, and ballet dancer Connor Walsh in 2011, and Joseph Gatti's Philippine debut performance for Don Quixote, among others.
With a soft heart for ballet dancers, the former BP president has supported the dancers' campaigns to international ballet competitions (IBC), including the successful campaign of Candice Adea (with her partner JM Cordero and coached by Victor Ursabia) in the USA IBC, Helsinki IBC, Seoul IBC and Boston IBC. She was also able to help raise the salaries of the dancers.
Through her efforts, the Ballet Philippines was able to establish branches of BP Dance School in SM Aura in Taguig, Greenhills Theater Mall in San Juan, and Victoria Sports in Quezon City. With her support, the CCP resident ballet company went to perform in various countries including US, Canada, China, Middle East, South Korea, Indonesia and Cambodia, as well as various cities and regions in the country.
Notable for her social and civic works in promoting peace and livelihood in Mindanao, the new chairperson has been an advocate of Philippine arts and culture, starting with her stint at the Southern Philippines Foundation for the Arts, Culture and Ecology.
Moran-Floirendo hosted "Margie on Mindanao" on ANC and produced the multi-awarded film "Bagong Buwan." In 2009, she hosted "The Red Carpet," a cultural show of the CCP which aired on Net 25. She published two books, "Mindanao, A Portrait" and "Mindanao in the Mend."
She also made her mark for winning the second Miss Universe crown for the Philippines in 1973, four years after Gloria Diaz won the crown in 1969. Two years after her reign as Miss Universe, she finished her business administration degree at the Maryknoll College (now Miriam College) and Boston University, and her masters degree at the University of London, awarded through the School of Oriental and African Studies. She moved on to work in various companies including the Pearl Farm Beach Resort in Samal Island, Davao del Norte.
"Through the years, CCP has already made great stride. I just recently joined the CCP Board as the chairperson, but I will work to keep the mandate of the CCP to become the nation's premiere venue for arts and culture."